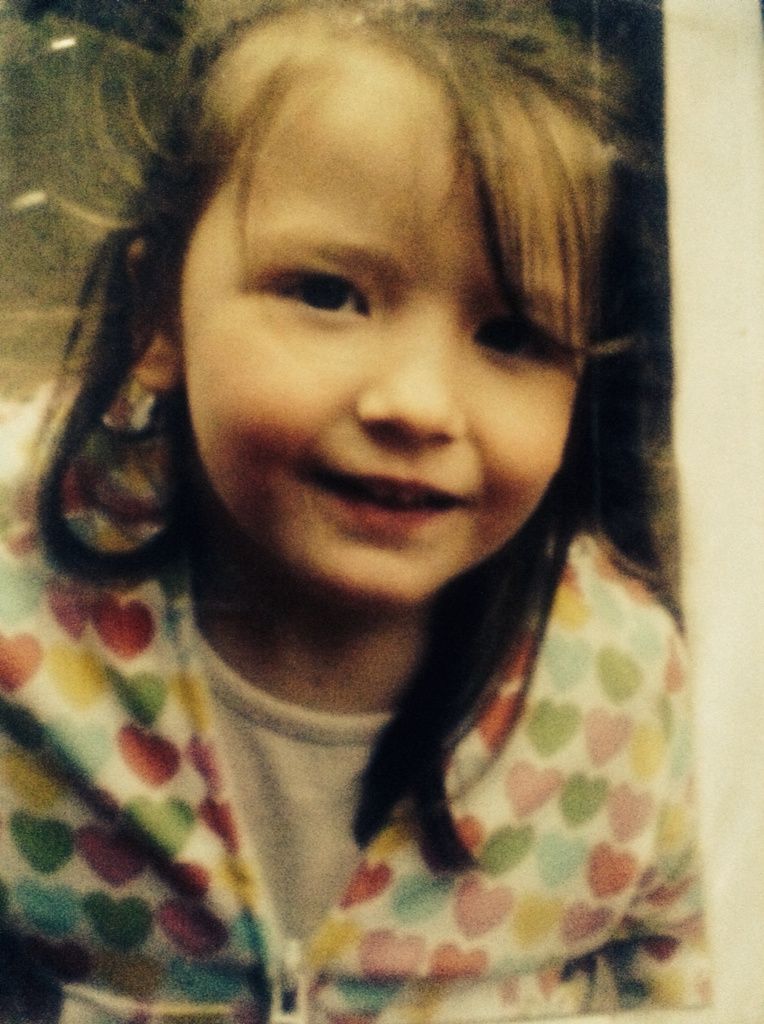 This was D, just after her 4th birthday.
She looks such a happy, little bundle in the picture and she was. She was on her way home from nursery, which was becoming very challenging for her. The journey was just being started to an eventual autism diagnosis that Christmas but there were greater concerns in my head.
D had started suffering from febrile convulsions, terrifying to watch and I felt so helpless for her.
It transpired that her body was unable to produce sweat and was overheating to such an extent that her body had to regulate itself via a convulsion. There was also the added complication that her speech was delayed and stilted, so if she felt unwell, she was unable to tell me.
Here's some details on convulsions:
Febrile Seizure (Febrile Convulsion)
A febrile seizure is sometimes called a febrile convulsion. Any illness that causes a fever (high temperature) can cause a febrile seizure. Most occur with common illnesses such as ear infections, coughs, colds, flu and other viral infections. Serious infections such as pneumonia, kidney infections, meningitis, etc, are less common causes.
http://www.patient.co.uk/health/febrile-seizure-febrile-convulsion
When D started to have convulsions, it would necessitate a trip to A&E and a night in the children's ward to ensure that she was recovered but as they increased in frequency (to every 2-3 weeks), we were advised only to take her in if she was unconscious for more than five minutes.
One convulsion started in Waitrose and the staff helped get her to the doctors. She was unresponsive and unconscious for over half an hour and the decision was made to get her to hospital by ambulance. I will never forget the doctors trying to elicit a response and how fast the ambulance was, it felt like we flew over mini roundabouts.
Once she was recovered and after a few days, we went back into Waitrose to thank the staff who'd helped me. They still remember us some 5 years later and always ask how she is doing.
There was another severe one where she convulsed whilst eating, she turned blue and I thought she was gone for a few brief seconds.
The doctors at the hospital were reluctant to investigate whether there had been any neurological damage from being unconscious for that length of time and at her diagnosis meeting we were assured that the autism had been there previously.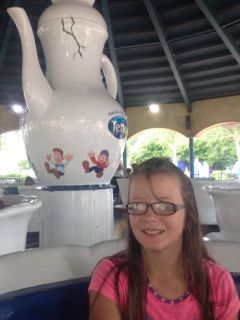 We were also told that eventually she'd grow out of it and as I write this, I'm touching my head for "touch wood" because she seems to.
Another massive indicator is that she is now able to sweat, oh yes indeed, my 9 year old D can definitely sweat. She has also shown puberty signs for a few years so I wonder if one set of hormones outweighed the other inside her.
Life is a series of Magic Moments with D but her overcoming these dehabilitating and terrifying convulsions is a major one.
---
---