I feel like this tonight:
Ready to roar and protect my young (ie. T and D).
I'm absolutely furious with T's school.
The standard data collection sheet has come home for checking and there is NO mention of his autism diagnosis. He received this in April 2013. I phoned the school that afternoon, emailed the head teacher and I know they were copied into the report and subsequent letters.
T had a really bad few weeks at the start of the Autumn term, his need for a positive enforcement of routine was being ignored and in one instance, staff relied on another child to tell him something important, which that child over-egged and T got told something completely different. He had a panic attack that evening because he did not know what was happening and the sight of my child struggling for breath and getting ever more anxious is something I will never forget.
When I phoned the school the next day to ask what on earth was going on, the assistant head knew nothing of T's diagnosis and I had to explain the aspects and traits of how high functioning autism manifests itself in T. It is obvious now that it has not been recorded officially at school. With secondary school looming next September, this has impacts for the transitional periods and whatever is handed over.
I know the Council had their letters because I was offered an Early Bird Plus course, so why are school ignoring it?
All the headteacher sent in response to my email was "…and of course, all we see is a clever little boy". Well, they would until something happens.
The cynic in me also knows the school is extremely protective of its "Outstanding" Ofsted grading but has also heard how negatively the SN issues are brushed aside (from quite a few people). Maybe if they accurately recorded the SN pupils, they wouldn't have received that grade, I don't know.
What I do need Is clarification though, there is an 11-year old relying on me.
D's had a bit of an up-and-down day. It started off positively enough and her eyes totally lit up at the raffle hampers being displayed in school reception, she has her eye on chocolate Santas. She went off chattering about the draw for them with her TA, convinced she was going to win.
It was a different story at the end of the day. At parents evening, it had been agreed that to encourage D's creativity, she'd be allowed to draw her News (she finds writing challenging) and then make sentences from her drawing. She was extremely cross that I hadn't written any sentences on the sheet and I received quite a few shouts – in school – that "writing is too hard".
Once she was calmer, we went home through the short cut in The Deep Dark Woods but the sudden noise of scaffolding being put up nearby (lots of clanging) started her and she bolted. Eventually she stopped and dropped to the ground, rocking.
It was a relief to get her home and once she'd got the News situation out (again), my cuddly D was back. She's even practised some of the Christmas songs she needed to learn. It's definitely been a flick-of-the-switch situation.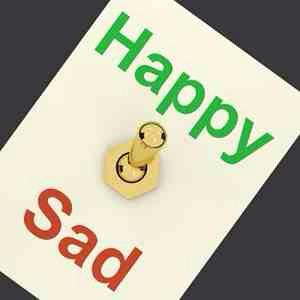 T, bless him, has had a football-filled Monday, oblivious to the lack of clarity that currently exists.
Hopefully tomorrow will bring some answers.
Thanks for reading, comments/RTs/shares as ever welcomed, I hope everyone's day has gone well Jx 😘
---
---