Delicate, volatile and fragile would describe D today.
She was over-anxious this morning worrying about the invitation for the birthday party she's going to on Saturday. She couldn't find it in her carry-everything-in-it bag and wouldn't let me look. Even though we know the time and place and I have the child's mum's number, D was concerned because the invitation says "please bring this", to D, no invitation brought meant she wouldn't be allowed to go. She's extremely visual and literal in this respect.
So, off she went into school (after bear hugs) whilst I promised I'd try and find it, with no luck.
It was an extremely tearful daughter I collected at the end of the day, she tried to bolt as soon as she saw me. Her TA explained that she hadn't had a positive last lesson and this was the cause of her upset. Little by little and amidst tears, D managed to say why. For the past few weeks, their scheduled soft play lesson hasn't been, play that is. A therapist has been going in and giving them exercises to do with the cushions. D said that she'd cried during the lesson too, which made me feel sad that she'd been so upset. Another example, I guess, of D being literal, soft play should equal "play" in her eyes, not "someone bossing us around" as she put it.
And that has set the tone for the rest of the day, D in an extremely fragile state, with T (having been alerted to his sister's day) not being the most empathetic of 11 year olds.
And the party invitation? It was safely in her bag, at least THAT potential for further anxiety has been clarified.
I hope everyone's day has gone well, comments/RTs/shares as ever welcomed, thanks for reading Jx 😘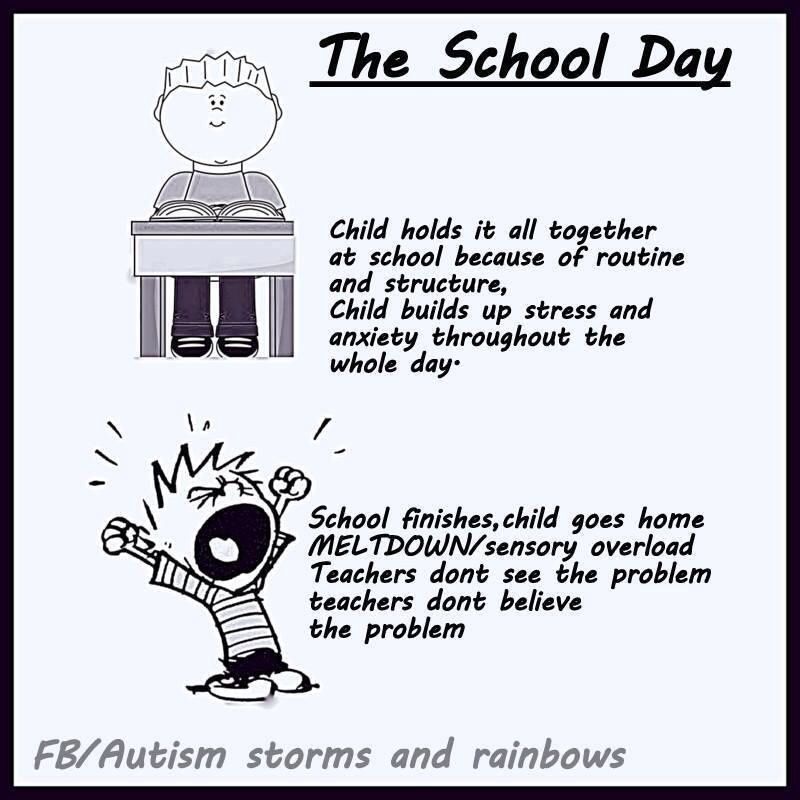 ---