With the days becoming shorter and the nights longer and colder, our energy consumption has increased. What with the round of not -insignificant price increases, I'm finding the smart meter useful in monitoring our energy usage.
It's also made me think of ways to reduce it. If I'm home-alone whilst the children are at school, I'll rarely put the heating on unless it's absolutely bitterly cold, managing with an extra layer or two. Similarly, I've been thinking that maybe I should get a big flask and fill it with boiling water at the start of the day, to stop the kettle being flicked on every hour or so.
Our challenge this month was to look at the energy we use at certain times of the day, looking at when we use the most energy; challenging each family member to change the time they use at least one appliance; how they found these changes and, lastly whether we use our smart energy monitors more or less than when it was first installed.
So, aside from my kettle-usage, we definitely consume more energy in the early evening, as opposed to during the day. This is when the heating will be turned on (but only on two radiators and generally not higher than 15 on the thermostat dial), the evening meals are cooked and the water is heated up for bath times.
Generally – and I've tried not to obsess about this – the monitor does not go onto amber more than twice. It's usually if the kettle is on at the same time as the microwave or toaster. Any "bursts" into Amber territory are relatively short-lived and, bearing in mind I have two impressionable autistic children, I don't run around screeching "aargh, we're on Amber, turn something off!", even though I might temporarily think it!
As far as individual challenges go, mine is the kettle, as described above. I don't use hair straighteners (although I should!) and my hair-drying consists of 2-3 quick minutes in the morning.
For T and D, it's been not leaving things on "standby" and. switching lights off when they leave a room. They both have ipad minis which charge up at night and the lights issue is becoming second nature. Again, as mentioned, I'm trying not to make a big thing of it, just gentle reminders.
Hubbie does like to have his toast hot and my massive bug-bear is that he will do one piece of toast and go back individually and toast more. Because he likes to have it warm. We have a four space toaster so this is definitely a matter of his personal preference rather than being energy-aware. It's getting better in that he'll do (sometimes) two pieces at once but it's changing a habit, isn't it?
In general, I'd say that we (as a family) have very quickly got used to the smart meters and the additional information it now provides. It's certainly made me personally much more aware of how the costs mount up and how we can reduce them.
As a family aside, we're having a onesie Christmas Day this year, we'll all be snuggly and warm and it should be quite funny too!
I'm adding this post into the feedback thread on MumsNet here http://www.mumsnet.com/Talk/mumsnet_product_tests/1892045-British-Gas-smart-meter-reviewer-feedback-thread-Month-2-Non-testers-Share-your-pet-peeves-on-wasting-energy-in-your-household-for-a-chance-to-win-100-JL-voucher and am looking forward to seeing what the third final challenge is.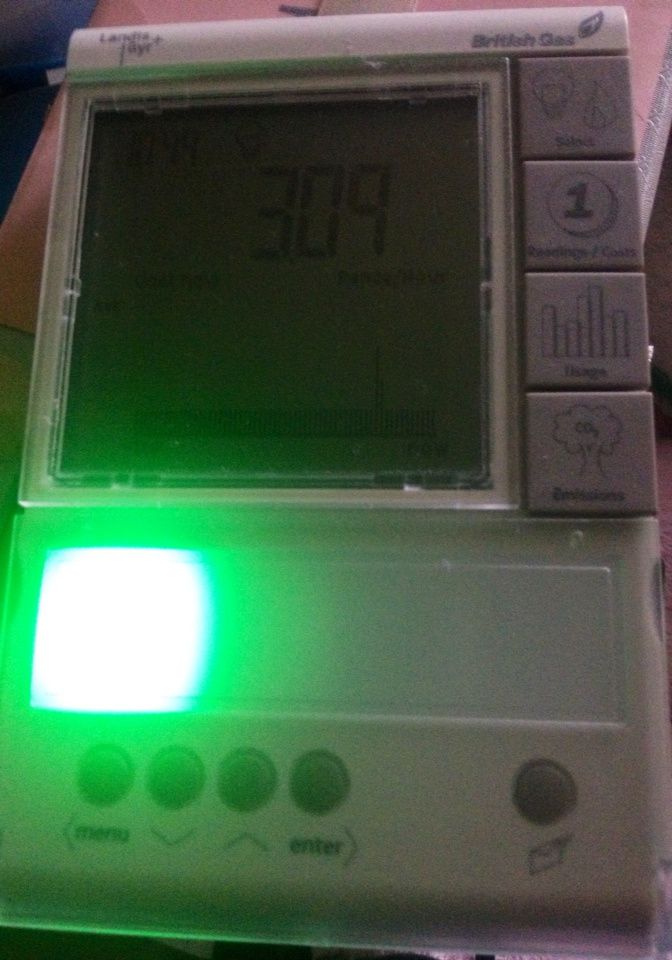 ---
---