I am so, so proud of D tonight. We spent the majority of today at a soft play centre, she had a birthday party to go to there this afternoon and Hubbie dropped us off in between football matches this morning, as buses went nowhere near it.
I was a tad apprehensive; strangers, noise and autism do not mix for D but it was nowhere near as busy as I'd remembered previously. This may have something to do with the massive soft play centre that's opened nearer to us, it's newer, it's bigger and it's closer to town and a station, no contest for busy parents.
D coped extremely well, she alternated between going off and enjoying the huuuuge slide (excuse the blurry picture) and coming back to play on her ipad.
She was pulled at by some children but instead of instantly reacting (and potentially getting cross), she came and told me instead. A few cuddles and reassurances and she was happy to play again.
She was overjoyed to see her friends from school, 7 in total and all the children got on really well, they all attend D's school and they included two of her boy-friends. It's always nice to catch-up with fellow SN parents too, the majority of children travel to and from school by school bus so there isn't that school gates element as in other schools.
One thing that was especially nice to see was how the children all inter-acted whilst having their party food. It made me think that lunchtimes at school must be fun!
D was the only girl in the party group and whilst she was over-the-moon with her girlie party bag, she was up and down the soft play frames and slide as fast as the boys. I went down the slide a few times too, fast but definitely fun!
T's had a good, but chilly day. He coped well with the changes to routine what with dropping D and I off and then collecting us afterwards. His team drew 3:3 this morning and the men's team won 6:1 this afternoon.
So, I expect both T and D will sleep well tonight. I probably will too! I hope everyone's day has gone well, comments/RTs/shares as ever welcomed, thanks for reading Jx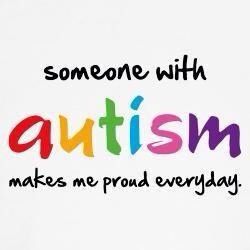 ---
---