I mentioned in yesterday's blog that D had an outpatient's appointment at her school today, the subject of which was not mentioned in the appointment letter and I'd received no further information when I'd called (and messages weren't answered).
I know NHS appointments are scarce and I didn't want to cancel it but it was upsetting D this morning (and last night) that I couldn't tell her what it was likely to be about. Like T, she gains reassurance from knowing in advance what will be happening.
As soon as I walked into the room – for a pre-chat before D joined us – I knew who the doctor was and what the appointment was about, but the nurse had decided to mention that I was "confused" about the appointment. I wasn't "confused", I'd needed clarity and the doctor totally understood and actually apologised once I showed him the letter received.
Anyway, it all went well. It was a follow up appointment from the clinic that had originally diagnosed D (nearly 5 years ago), a "how's she getting on?". A very cuddly D had been brought in by this stage and immediately leapt on my lap so any answers from her were done with her head twisting into my neck.
The doctor was impressed that she answered questions but I did say (jokingly) that had I not been there, it would have been likely that she'd sat in the chair, extremely anxious and totally clammed up.
Then came the moment I'd been concerned about, whether D would comfortably go off to carry on with her school day. Luckily the TA was very positively assertive with her and she was taken off to swimming, after a final cuddle (with D, not the TA!).
It was a long day for D because she had badminton after-school club so T and I had an hour together. We have our own little routine before we collect D now, we walk to the shops and then have a drink in the other coffee place as T likes a particular snugly corner.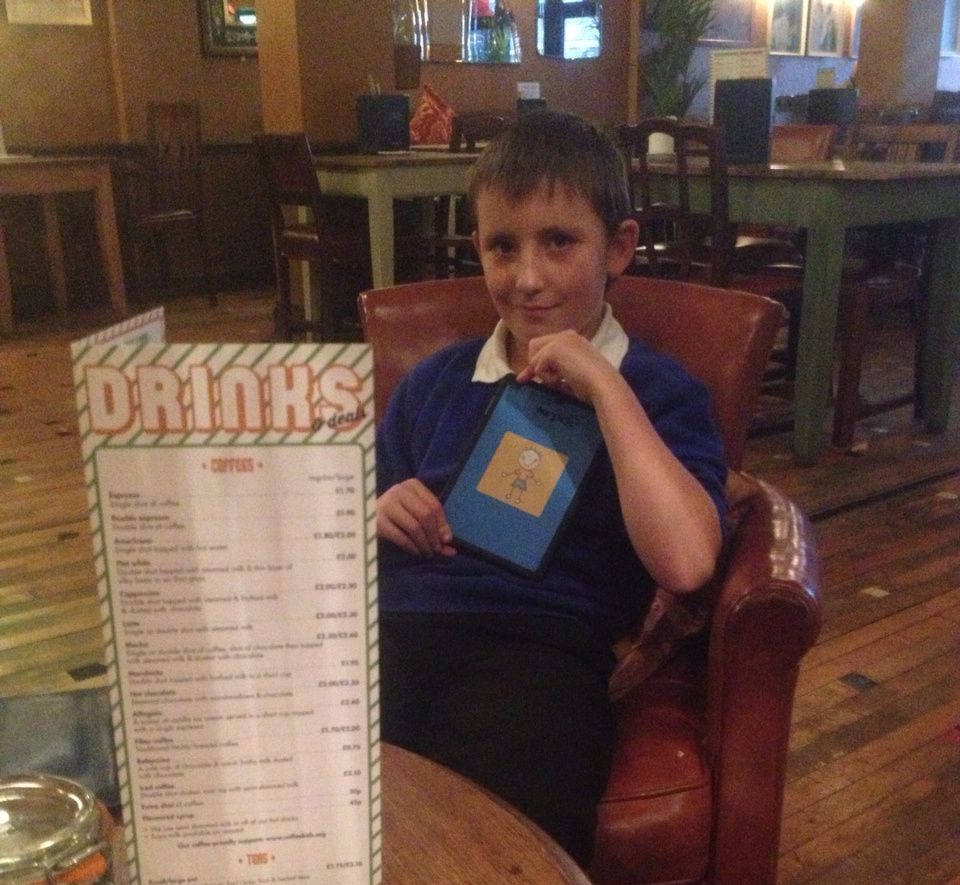 He plays on his ipad (usually a football app) and regales me with facts and statistics about the game he's playing.
All too soon, time to collect D and she was tired, but happy.
There's been a bit of sparing between them this evening, but that's probably due to mid-week tiredness. I'm glad that the appointment today went okay and the doctor did mention there'd be another one next year, so I'll know when the (probably non-descript) letter arrives.
That's us, I hope everyone's day has gone well. Comments/RTs/shares as ever welcomed, thanks for reading Jx 😘
---
---