Our day started very early (4.30am) with torrential rain, so loud that it woke everyone up and then there was thunder and lightening.
The very heavy rain had been more-or-less continuous until about 3pm, with yet more thunder and lightening. I had thought D would be scared by it all – bearing in mind her many other anxieties – but she was quite fascinated by all the bangs and crashes, it just goes to show that I can never make assumptions.
She's coped very well with having a coughing, spluttering and sneezing (oh yes, the sneezing has started) Mumma, almost empathetic at times, again before she'll forget, get over-excited and leap enthusiastically on me!
T has been a little bit agitated today (weather) but cheered by the fact he has a four-day week at school with an inset day on Friday.
We've kept to routines, which has meant that there's two (kind of) relaxed children settling tonight, ready for the new week tomorrow.
I hope everyone's day has gone well, comments/RTs/shares as ever welcomed, thanks for reading Jx 😘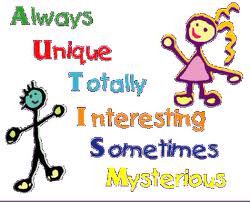 ---
---