When we moved into our house 10 years ago, the back garden was very sedate, very appropriate for the previous owners. It was half-paved (not ideal for toddlers) and had a low feature wall with a herb garden. We very quickly set about laying turf, replacing the fence that wouldn't withstand anymore wind and the back gate that currently shut with the aid of string, making it more family-friendly and, above all, safe.
Over the years and two autism diagnoses later, the back garden is a sanctuary for us all, a place for Hubbie and I to sit at the end of the day and somewhere for T and D to play and let off energy.
It's especially important for T as the trampoline is one of his calming mechanisms when he's feeling anxious/worried: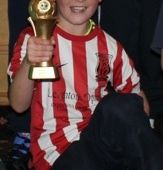 I'm joining in with the Mark Warner Active Family Month with this post today. The theme for this month is "Get Sporty" and you honestly cannot get more sporty than this little lad: T loves his sports, I mean really LOVES them. He strives to do the very…
T and D also find it challenging being around strangers and in unfamiliar places so a busy park would not be the best place for them, the back garden is their area, somewhere to bounce, to splash in the pool and to play hide and seek.
Tots 100 and Activity Toys Direct have teamed up with a great competition – – http://www.tots100.co.uk/2013/10/06/become-a-play-ambassador-with-activity-toys-direct/and below is D's interpretation of her ideal garden: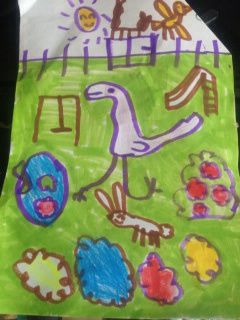 Firstly, it's sunny in D's garden and fenced off. One of our cats is on the fence, wondering whether to chase a bird (highly unlikely, they're getting a bit elderly now).
There's a swing and a slide, a pond, lots of fragrant bushes (we have quite a few butterfly-friendly buddleia bushes) and a flamingo! Bunny, her faithful cuddly companion, is also there.
It's very bright, colourful, positive and all D's own work. I'm not sure how big a flamingo she's envisaging but she loves how they stand on one leg and, importantly for D, they're pink.
Activity Toys Direct have some great toys on their website, I've enjoyed perusing and imagining how we'd spend £750, here would be my ideas for enhancing the play in our garden:
First up, would be this:
Exit InTerra 14ft Round Inground Trampoline | Children's Trampolines
Product Code: E10.08.14.00 £429.99 + Free Delivery when you spend over £120 Get this item by Tuesday 29th October if you order in the next 4 hours and select Express Delivery. Dimensions: 427cm x 20cm Exit 14ft Inground Trampoline The new Exit InTerra range features high quality and uniquely designed trampolines that children will love to play on for countless hours.
http://www.activitytoysdirect.com/exit/interra-14ft-round-trampoline/p1184
A trampoline set into the ground, ideal from a safety viewpoint and it would mean that any footballs T was bouncing were less likely to go over the fence. I was really surprised as the price of this as I've seen similar for much, much more. Another advantage is that our neighbours wouldn't be able to see him, they're not particularly autism-friendly.
Our next choice would be:
Lady Rocker Triker | Exit Triker | Pedal Go-Kart
Product Code: E20.10.05.01 £239.99 + Free Delivery when you spend over £120 Get this item by Tuesday 29th October if you order in the next 4 hours and select Express Delivery. Weight: 23kg Dimensions: 120cm x 67cm x 58cm This triker is the perfect active toy that girls will love to play on.
http://www.activitytoysdirect.com/exit/triker-lady-rocker/p976
A bike/trike which D would be able to ride. She doesn't have the co-ordination for a traditional two-wheeled bike and, again, I've seen special needs trikes for a lot more than this. It also looks very funky and the low height means that she can get on and off easily and there isn't far to fall.
Next up is something that looks ideal from both a play and exercise element:
Product Code: TP749 1 customer review £77.49 + Free Delivery when you spend over £120 Save £21.51 (22%) Weight: 12kg Dimensions: Play Circle = 260cm The Spiro Hop is great for bouncing up and down, spinning round and round and will keep the kids entertained for hours of fun!
A Spiro Hop, ideal for encouraging play and exercise. Very much like a see-saw but it can rotate! Very good I imagine for building up leg and trunk muscles, it looks a lot of fun too.
And lastly:
Product Code: 774500 £67.50 + Free Delivery when you spend over £120 Save £7.50 (10%) See our competitors prices Get this item by Tuesday 29th October if you order in the next 4 hours and select Express Delivery.
http://www.activitytoysdirect.com/step2/flip-n-doodle-desk/p104
A doodle desk, both T and D really enjoy using pens and paper. D calms herself by drawing and T by writing stats, he's also recently started getting into cartooning. This desk looks very sturdy, but light enough to be moved from lounge to garden when the weather is nice enough for some outside art!
We came in a little bit over the total so would be raiding this for the surplus if we were lucky enough to win (yes, please!).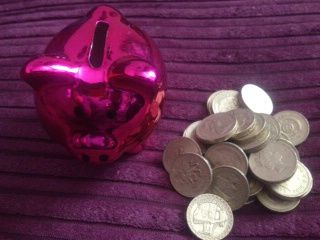 This blog post is an entry into the Tots100/Activity Toys Direct garden makeover competition.
Thanks for reading Jx
---
---