Recently BritMums sent us some Barny sponge cake bars to try out: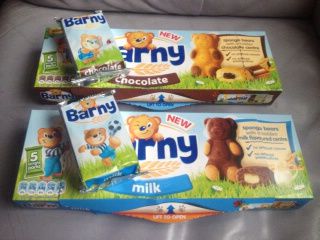 The children liked the fact they were bear-shaped with a tasty hidden centre and I liked that they contain no artificial colours or preservatives, as well as being rather nice! They're individually wrapped, so ideal for lunchboxes or a trip out and the backs of the packets have little adventures on them too: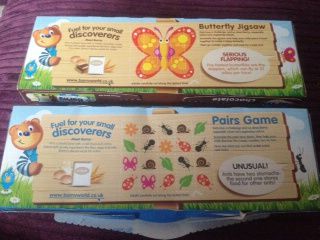 We set off on an adventure, in search of Barny Bear.
We put on our coats and our boots, and headed for the lake, would we find him there?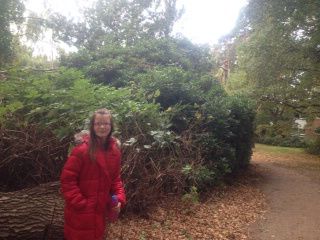 We'd heard about this sponge bar in chocolate or milk and with a hidden centre, they sounded rather tasty, so into the woods we entered.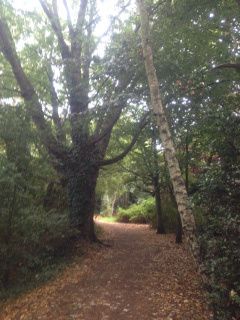 Passing trees laden with conkers, pine cones and acorns, we asked a jumping squirrel "Have you seen Barny Bear?"
He replied – or we think he did – "sorry, it's all a bit rural".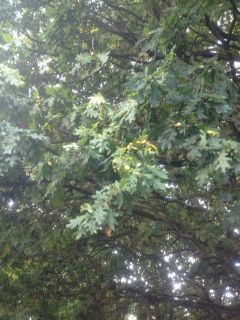 Next we found the lake, the ducks, swans and geese eager for our crusts.
"Have you seen Barny Bear?" we asked, as they honked/quacked/hissed.
"Sorry, we're too busy eating, quickly. before there's another gust (of wind)"
The search went on, past a bridge and round a corner.
Bunny looked too, it didn't feel like we were getting any warmer…
We passed a fisherman under his tent, he didn't look like he'd seen Barny, so carry on we went.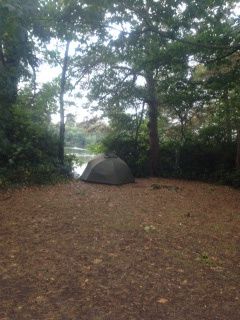 A bee buzzed by, what in October?
He said – or we think he did – "try closer to home, it's definitely getting colder".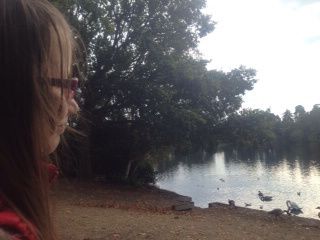 At home? Of course! Silly Mum!
It was time to get back for a warm drink and something tasty in our tum.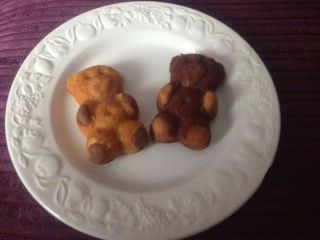 The Barny sponge bars fitted the bill, each with a hidden centre. D liked the chocolate one best, T the milk, Mum liked the fact they were a tasty non-artificial treat, with a yummy epi-centre.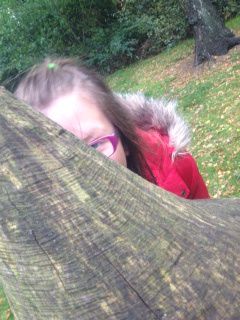 ---
---