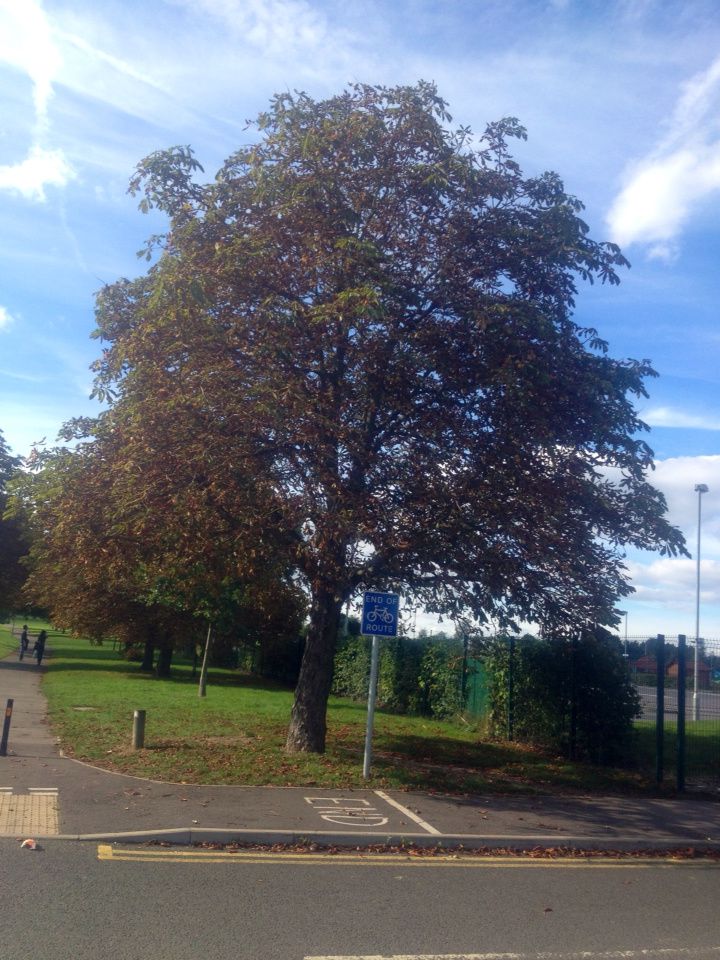 This is a conker tree, just at the boundary to D's school.
It represents much more than just conkers to us, which D loves collecting by the way.
For ages, the tree had a shiny helium balloon caught up on its higher branches, over time we could see how the wind had twisted the ribbon around and around its branches, we thought it would always be there. Something to look out for as we made the journey to school.
D's school is next to a secondary school and the lower branches are all a bit battered from school bags and being pulled/climbed on, it still stands proudly on the corner though.
The tree also represents to us a stage of the journey to D's school, by then we've dropped T off, gone past the other primary school, said "hello and thank you" to the lollipop lady and crossed another road. By the time we reach the tree, it's quiet enough for D to get out of her buggy and walk the remainder of the way to her school, holding my hand. It's nice.
We do a similar procedure on the way home, she knows that she'll be able to jump (sometimes literally) in her buggy once we've reached "the conker tree".
It's always there for us, through the changing seasons, a visual reminder for D that we're nearly there. It produces some pretty good conkers too!
More details in the post below and I've linked this blog to #WhatsTheStory.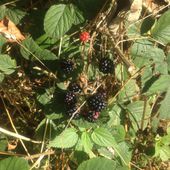 Conkers ahoy! Sun 6th Oct 2013
I think if D had to pick one time of year, it would be Autumn. She loves pointing out the different shades of the leaves in the trees as we go up and down roads on the school run. She's also VERY partial to collecting leaves, pine cones, acorns and…
---
---