D was the "star of the day" in her class (of 8 pupils) today and she was delighted. Statistically, of course, it stands to reason that she could be one every other week or so, but it was very welcomed, especially after the routine changes of the last few days.
Her TA came down a few minutes before D and mentioned how she is trying to get D to explain issues as they happen, as she (the TA) had witnessed D bottling up emotions and letting them out when she saw me yesterday. It's good, in a way, that she did see this, it shows that yes, D does bottle things up and that the visual aids that CAMHS are producing will hopefully assist.
It also made me feel that I do know what I'm talking about, despite at times feeling that I'm treated like I don't!
Anyway…all too soon D's smiling face appeared at the bottom of the stairs, a "Mumma!", a run up and a bear hug. A happy girl, who has enjoyed her day and is back in routine.
She's been busily crafting tonight, fashioning something out of tissue paper, fluffy pipe cleaner-type things and Sellotape, lots of Sellotape. Always an indicator that she's happy, either crafting or drawing.
T seems more at ease too, after the other secondary school visit last evening. We've been writing down advantages and disadvantages of the two most-favoured ones as it helps him (and us) to see all the pros and cons visually.
I'm so glad it's nearly Friday and the weekend, it's been a long week, but a productive one.
I hope everyone's had a good day, comments/RTs/shares as ever welcomed, thanks for reading Jx 😘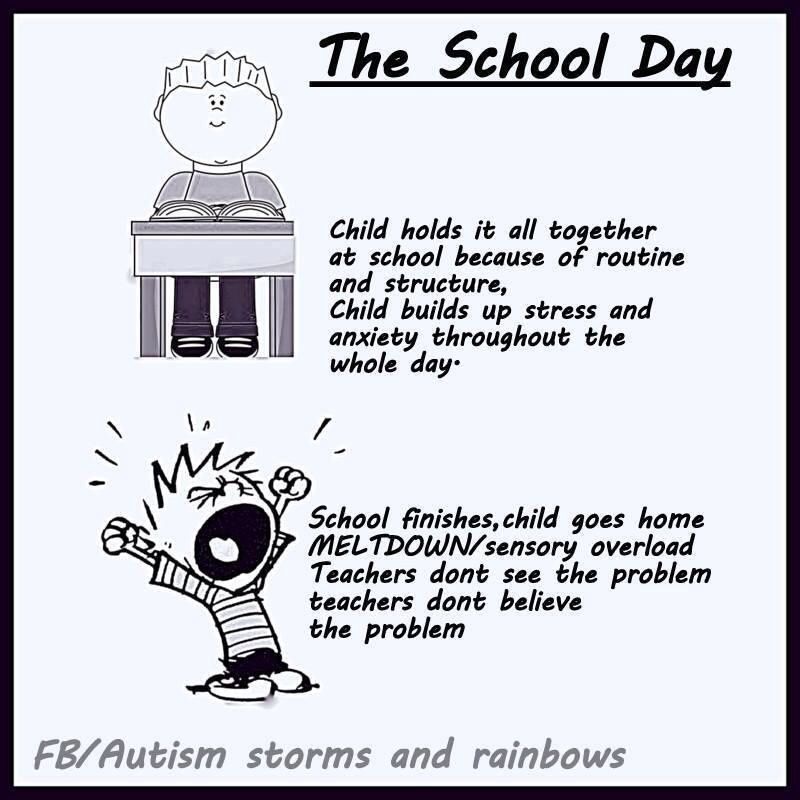 ---
---