Well, we started out playing Monopoly, T, Hubbie and I (D preferring to do her crafting):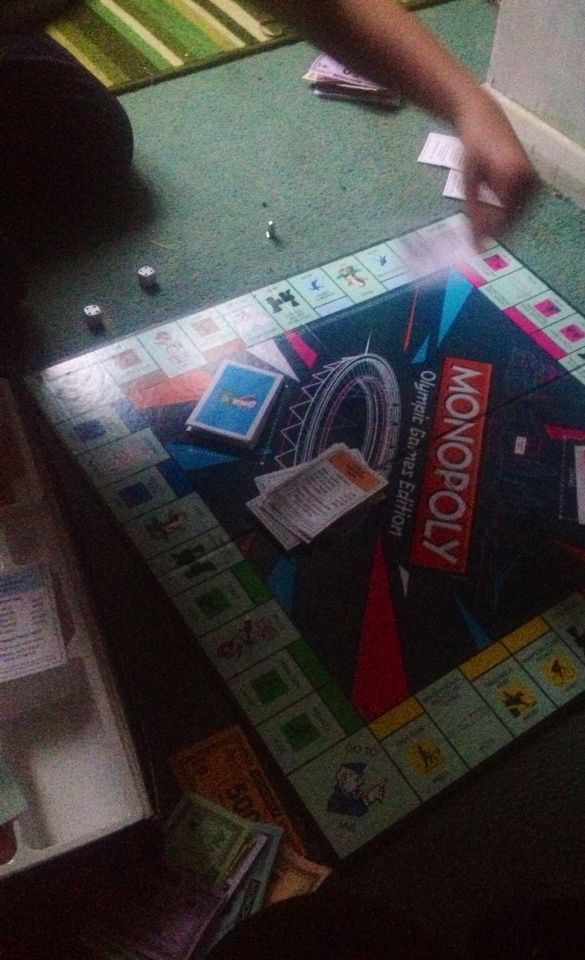 This is the London 2012 version, which T much prefers. He likes to buy the properties for the sports he enjoyed watching, so Wembley and the Velodrome are always his top choices and the rest of us know not to buy them.
It was all going really well until…
This reminded me of a Goodies sketch which is one of D's favourites, Kitten Kong. Bitsey looks fluffy and huge in these pictures but she is an average-sized cat, honest! She would not leave the board alone and everything was either nuzzled or batted off with her paws. T started off being extremely annoyed with her, but in the end was laughing as much as Hubbie and I at our daft cat.
Moggie stopped play…to be continued.
Poor D didn't appreciate the sudden noises at all and took solace in her room, complete with Bunny, her bag and her crafting. She took some calming down but the laughs our daft cat gave were compensation.
Here's D's crafting, although she's very scared by Halloween costumes and strangers knocking on the door, she has crafted George the Ghost, he's now hanging up in her room (which I'll no doubt forget if I go in her room in semi-darkness…boo!).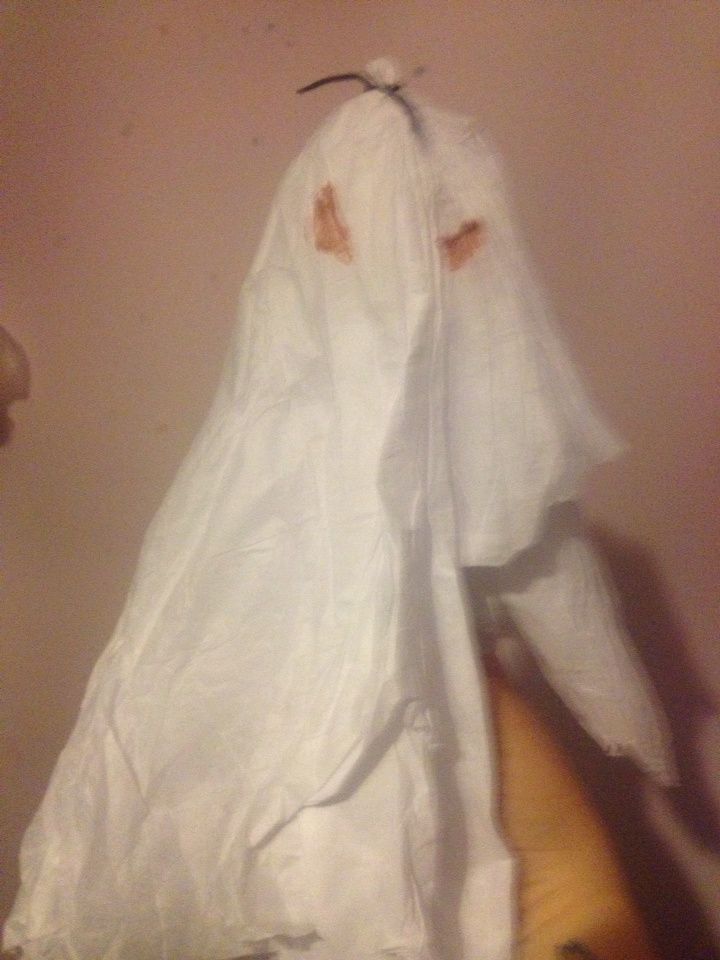 I hope everyone's day has gone well, comments/RTs/shares as ever welcomed, thanks for reading Jx 😘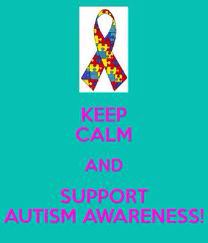 ---
---