If there were a spectrum of emotions assigned to D, we'd have definitely ticked off all the boxes today.
She has had a very emotional day, to put it mildly. The school run this morning was fraught, both T and D are extremely weary in the run-up to half term and we were halfway along to T's school when she realised that Bunny was not with us. A gentle "do you think you could manage without Bunny today?" was met with screams and tears so the answer to that was a definite negative.
By the time we'd headed back, retrieved the Bunnster and set out again, we were late (which causes issues for T and D, neither of them like that thought) and there were recriminations but – eventually – both were in.
I hoped the day would get better.
As soon as D saw me at home time, she bolted. Or attempted to, within a busy people-filled reception. I intercepted her and, with a TAs help, we got over to a quiet corner. D was completely resistant to any bear hugs or questions and escaped to lie flat on the floor in the middle of the corridor. A new experience for us, she'd never done that at home time before. It may have only been 5-10 minutes but it felt like hours of trying to get her up, out of the way of people going home, of trying to get her into the buggy. But we did.
I knew she wouldn't want to talk about it immediately, experience has shown that when she is that upset, an instant attempt to find out what's wrong is met with screams and more potential bolts (she once ran into the path of a – luckily slowing down – bus).
Eventually (about an hour and a half later), she was receptive to some gently-posed questions and it was all to do with a change to the soft play routine, it happened last week, it happened again today. Obviously change happens and I can't protect D from unexpected change, life isn't going to be like that, but it does greatly affect her.
From that moment on though, once she'd said what had caused her upset, she was a changed girl, it was as if a switch had been flicked and we all went off to her Parents Evening tonight.
We saw the TA there who'd helped get D into her buggy earlier and she was very pleased to see a much calmer and happier D.
And the Parents Evening went well too, after a decidedly shaky start to the term, she is settling in very positively. We have been given the same visual prompts they've started using in school to assist with situations where she doesn't immediately want to say what's wrong. Obviously today was a very good timely example of that. She has some specific IEP targets and we'll be following those through at home (where we can) too.
So, a much better end to the day than I could have envisaged at 830am or 330pm, both T and D are definitely ready for half term. T has an inset day tomorrow so he's a happy chap.
I hope everyone's day has gone well, comments/RTs/shares as ever welcomed, thanks for reading Jx 😘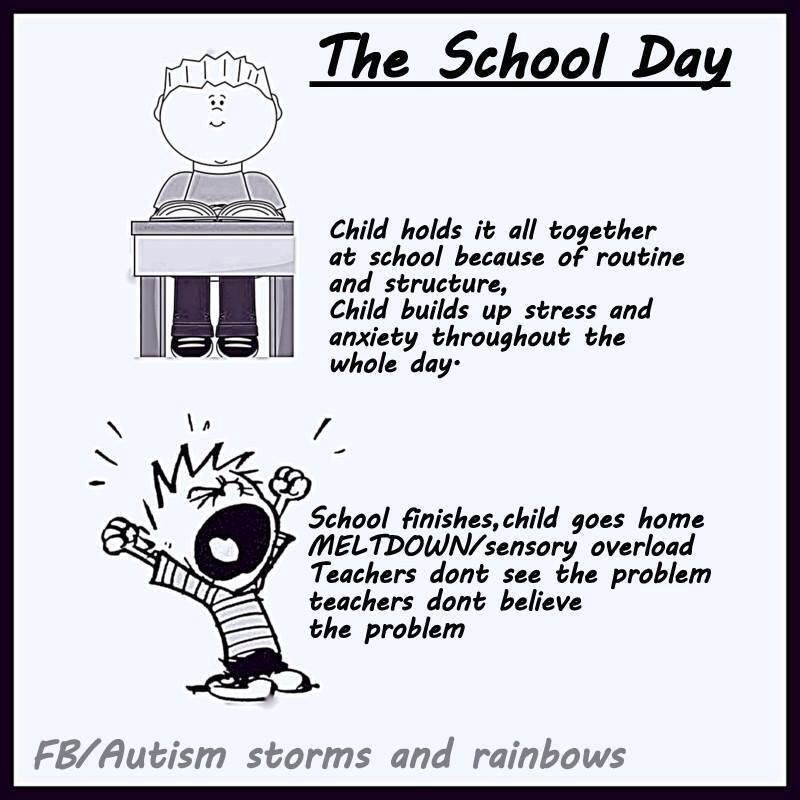 ---
---