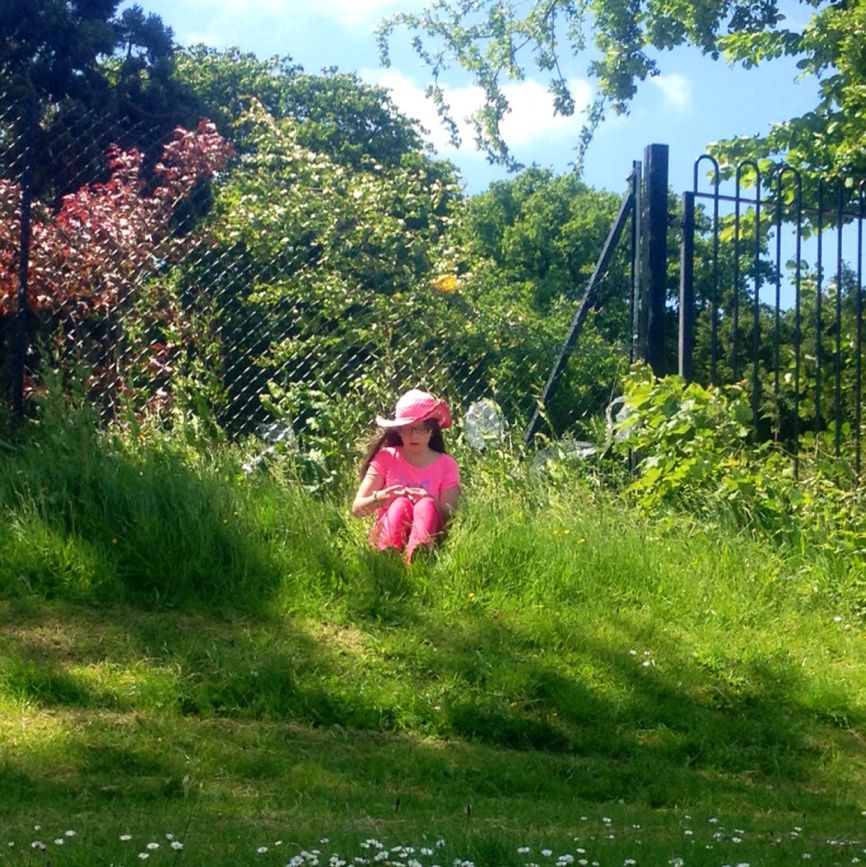 This is one of my favourite pictures of D, we've had a copy put onto canvas and it's on our lounge wall.
It was taken on a football field, we'd all gone to watch T play in a match but the hustle and bustle of football players and spectators proved too much for her and we retreated to a grassy bank.
D found a long-grassed, quite wild area, she named it the "squashed grass area" and sat there painting her fingernails. She'd brought some nail varnish in her bag of special bits and pieces that goes everywhere with her.
It was quite a contrast, the peaceful ambience that D had found and the excitement of boys playing in a series of football matches.
I really like all the colours in the picture too, the greens of the plants and grasses, the blue sky and the pinks of D's clothes. A reminder of a lovely, sunny day.

---
---