D is heavily into her comic-making at the moment, influenced in part by Captain Underpants books she's been reading.
She loves the titles (which always seem to mention toilets or poop) and there's always little tips contained within the story for readers to try out.
Like this one, a way to make new drawings seem very much older: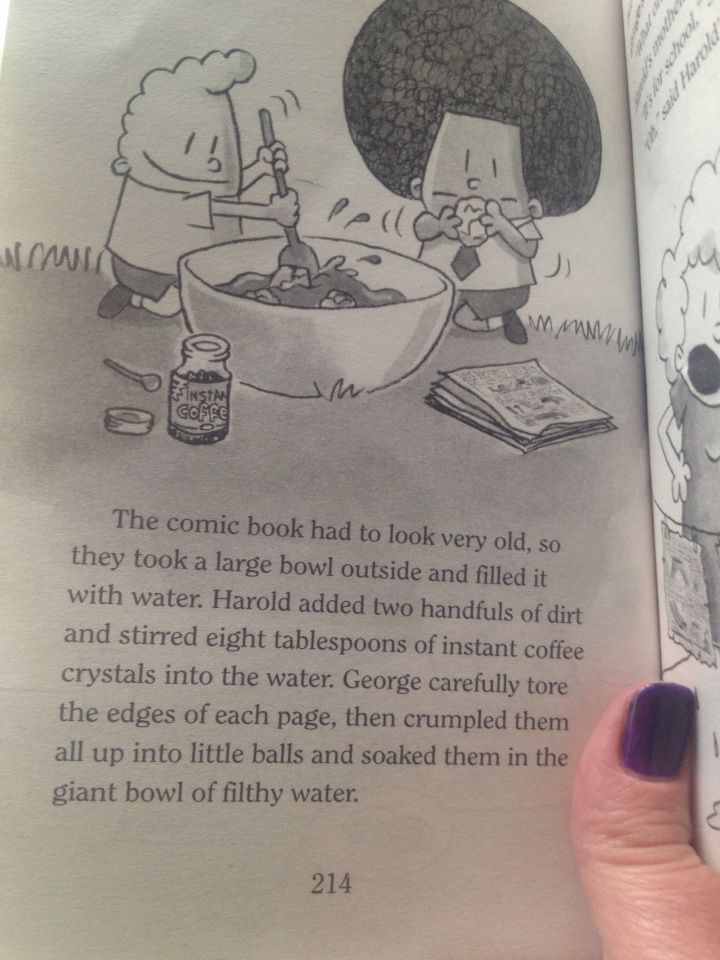 D followed this very accurately at the weekend, bringing in handfuls of soil from the garden and raiding the coffee jar. The result was a paper-sodden dirt-filled sink but she really enjoyed it.
And here's the end result, some very old and dirty looking (and coffee smelling) drawing: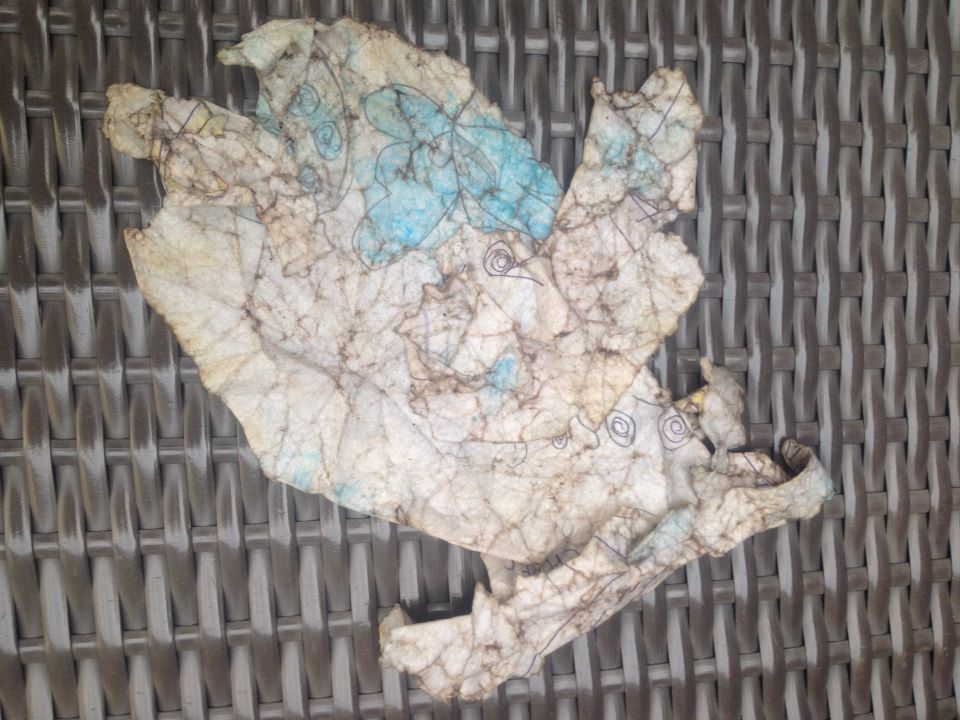 It's been drying out and she's very impressed with it.
She said "it looks really old, it looks like it came from Ancient Times, the 80's or something!"
Maybe this is where I vow to not tell her my birth year anytime soon….I must be mega-ancient!
Linking up with @actuallymummy with this #funee at http://www.actuallymummy.co.uk/2013/10/01/taking-a-bet/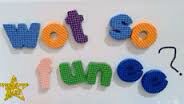 ---
---