It's been a bit of a long week this week, literally for me. I've had some sort of cold/flu mutation thing and sleep has been a luxury. There are upsides though (glass half full time):
1. Being awake for most of the night frequently has meant that I've been reading from the Kindle app, books that I'd bought but hadn't got around to reading. Really good books too, that you read and then think about, wondering how the author has managed to conjure up the plot lines and the imagery.
2. I think (I hope) I'm at the tail end of this bug, this means that I should be bug-free for half term. As any parent knows, parenting during a holiday whilst you're not feeling 100% is challenging, thrown in autism and the need for routines and it would have made next week very difficult.
3. I seem to have been very stingy with this bug too (amazingly), no-one else is showing signs of catching it (although a cat is sneezing). Grateful.
4. We've had parents evenings for both T and D this week and, after an initial unsettling time at the start of the school year, both are doing well and it was very positive chats with their teachers.
5. Half term in October means that T's birthday is looming….fast! Part of me can't believe he's nearly 11, another part knows how far he's come this year, accepting his diagnosis and being able to talk about it very maturely. He has absolutely no idea of what he's getting for his birthday, can't wait to see his face on the day!
6. Speaking of T, he has an inset day today and it's going to be good to spend some time with him, just us, whilst D is at school. We don't often get that 1:1 time and even if we're just looking at games he's playing, it will be nice. I'll probably know a lot more about football by the end of today too!
7. The shops are full of Christmas merchandise already, we had a scaled-back Christmas last year and only bought really for the children. It felt much more controlled and there was no impulse buying for someone who you know doesn't really appreciate it anyway. Christmas is so much more than gifts and food.
That's me for this week, linking up with Mich at http://www.mummyfromtheheart.com/2013/10/shoeboxes-are-making-me-super-cheerful.html and really looking forward to a break from school runs and spending time with these two: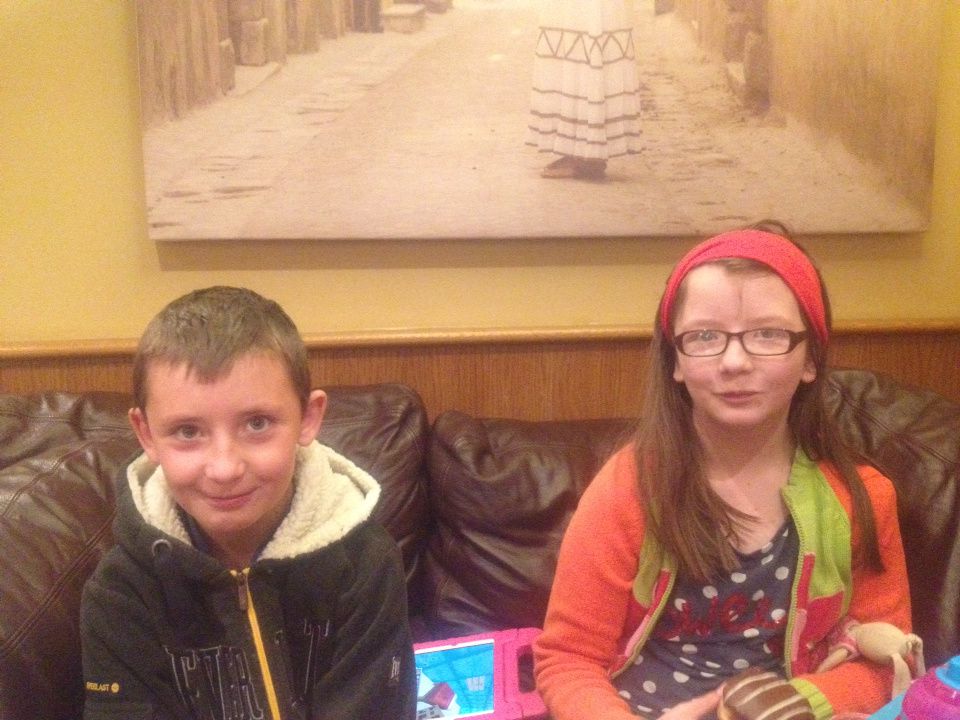 ---
---