The day D has been counting down to arrived today, we were off to the Circus this evening!
She has been very excited about it for the past few days, telling everyone we've seen and the school run this morning was accompanied by much excitement from her and the Manah Manah song. Guaranteed to put a smile on anyone's face:
Muppet Show – Mahna Mahna…m HD 720p bacco… Original!
Mahna Mahna Muppet Show original song HD 720p
She had a very positive day at school and, yes, could not wait for our trip.
The circus tickets were allocated to us via a ballot at D's school and I really like the whole ethos behind the circus company and their desire to offer relaxed performances to those children who wouldn't normally get to see and enjoy the performances, here's the link to their website:
Circus Starr prides itself on creating a show that will capture the hearts and delight the minds of everyone from the youngest to the oldest member of the audience. After 26 years of successful touring, we continue to work tirelessly to keep our shows fresh and original, making sure our audiences come back again and again!
We (D and I) went and chatted to the Ringmaster after the show and she very maturely shook his hand and told him her name and he was very happy for our photos to be used.
A very excited D outside the tent: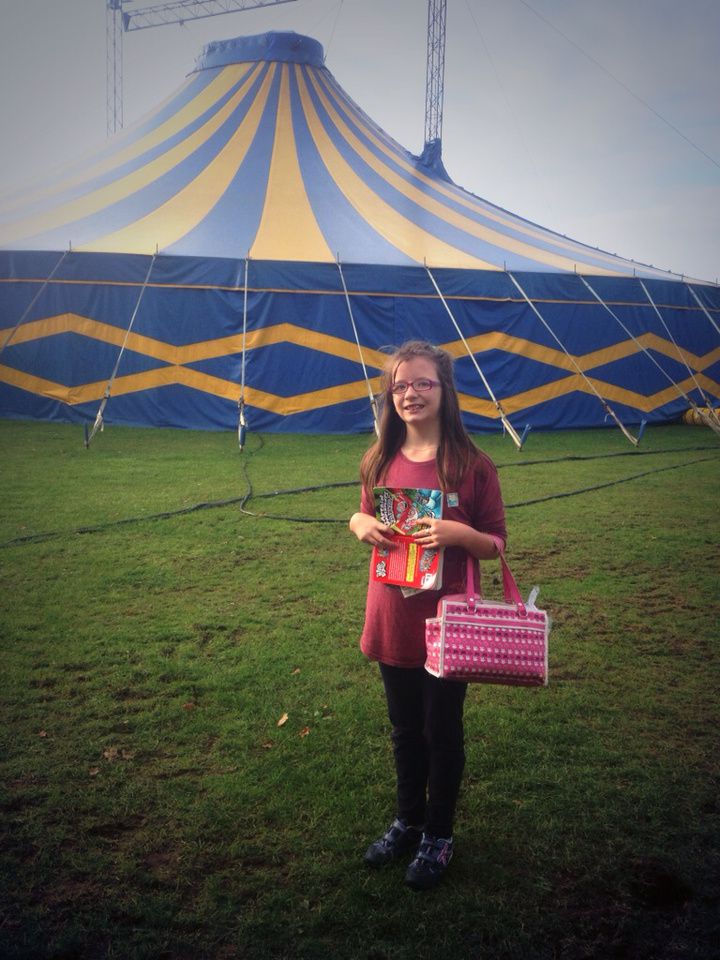 Waiting for the show to start:
We saw trapeze artists, illusionists, a (very funny) clown, a lady doing sword and flame skills and acrobatics, very flexibly oh-my-goodness-they-are-bendy acrobatics! An amazing show!
But the absolute highlight for D was a dance and acrobatics sequence which then turned into a Madasgascar sequence, complete with the "I like to move it" song and some of the characters. This is one of D's favourite films and her face was an absolute picture, she was overjoyed!
She was clapping, laughing and whooping, as were many other children. Some were dancing, no-one minded, it was great.
There were some moments to make you laugh and some to make you gasp at the strength and flexibility of the artists.
We'll definitely be going back next year and D got her Magic Moment watching the characters from Madagascar.
Have a look on their website (link above) and get to see them if they're nearby, it was great.
I hope everyone's day has gone well, comments/RTs/shares as ever welcomed, thanks for reading Jx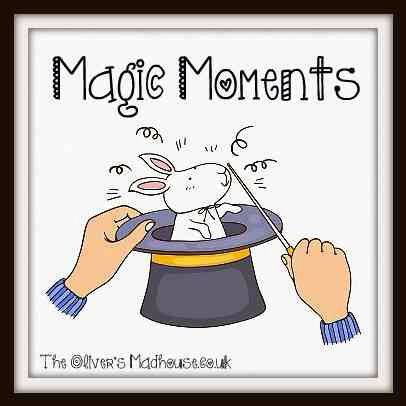 ---
---