It's been a very long day for D and T, she had her ultrasound scan this morning so we were out to catch a bus at 7.50am, more details here: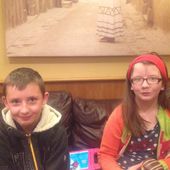 Changes – some good, some not so #SSAmazingAchievements
What's been going on? I hear you ask, well… Both children have been experimenting challenging times at school, for D it's been attempting to integrate with what is quite a mixed group in her class, both in terms of ability and tolerance.
http://www.autismmumma.com/changes-some-good-some-not-so-ssamazingachievements
It all went really well, thanks to a very empathetic nurse and D was back in school before lunch.
I was expecting a happy girl at the end of the day, she'd only been at school 4 hours after all, but her lack of confidence around telling her TA she didn't want to do a lunchtime gym club and hence she wanted to take her PE bag manifested itself into a bolt and then a curl up in the corridor where she eventually told me what the issue was.
Tonight, we've all been to see another prospective secondary school for T, it was extremely busy and seemed less organised than yesterday. D was completely freaked out by exiting the school grounds into the darkness too. A very tired girl.
T is tired too, the change of routine this morning and evening and the new environments tonight have manifested into a withdrawn T. A chance to hopefully chat once his sister is settled (if she does).
One comical moment this morning as we were leaving, D is very demonstrative and very generous with her affection, whereas T is far more reserved. D wanted a proper goodbye from him and it resembled a comedy scene, her chasing him with lips pursued. Luckily T took it in good spirits but did she get a kiss? No!
Proud of both of them for the changes and challenges today, I hope it doesn't impact on sleep tonight and moods tomorrow.
Hoping everyone's day has gone well, comments/RTs/shares as ever welcomed, thanks for reading Jx
The picture below x 2: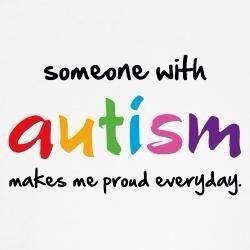 ---
---