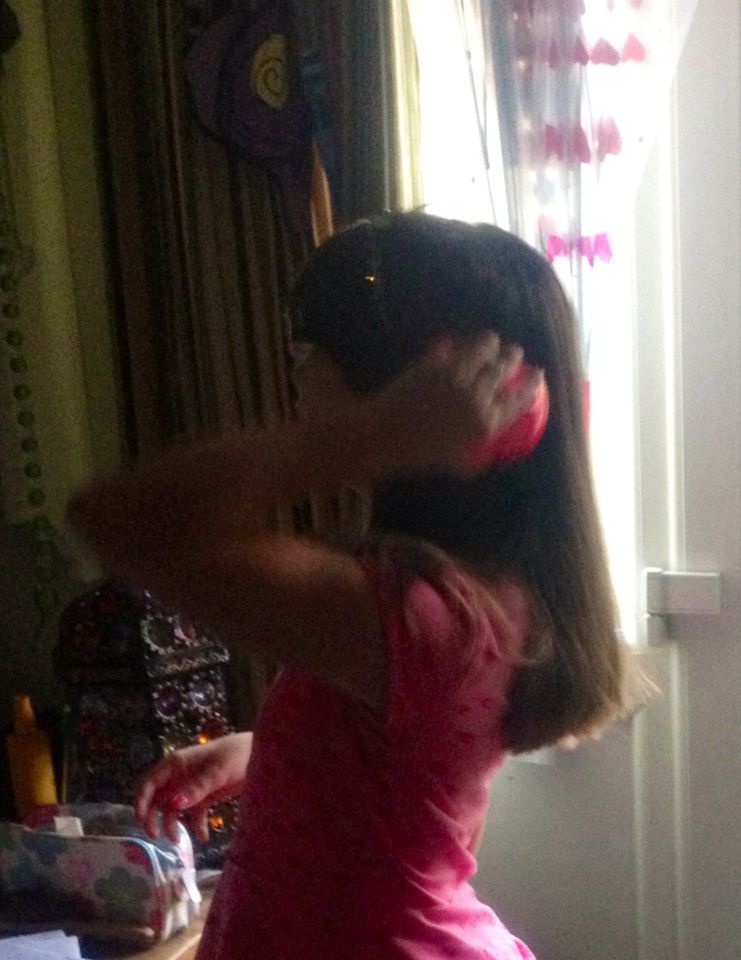 I never ever thought I'd get a picture of D voluntarily brushing her hair, but there she is, brushing and looking at her reflection, like the little lady she is turning out to be.
Hairbrushing and hair washing have always been a bit of a sensory nightmare for D, the brushes were always "too spiky" (in her words) and, before she could express those words, she'd scream (and scream).
Couple this with the fact that she doesn't like having her hair cut (she finds it very difficult to sit still, even if there are distractions in terms of DVD/iPad etc) and there were some days when she'd go into school looking like she had been "dragged through a hedge backwards".
And as for knots…urgh! However gentle I tried to be, it was a challenging time for all of us. Not to mention whenever the letters came home from school, the NIT letters advising that someone, somewhere in class had them. Conditioner, little metal comb and off we go (that's part of our Sunday routine anyway).
So, the picture above is a pretty big (okay, massive) deal for us. D not only tolerating a hairbrush, but brushing it herself.
It's no ordinary hairbrush, but one of these: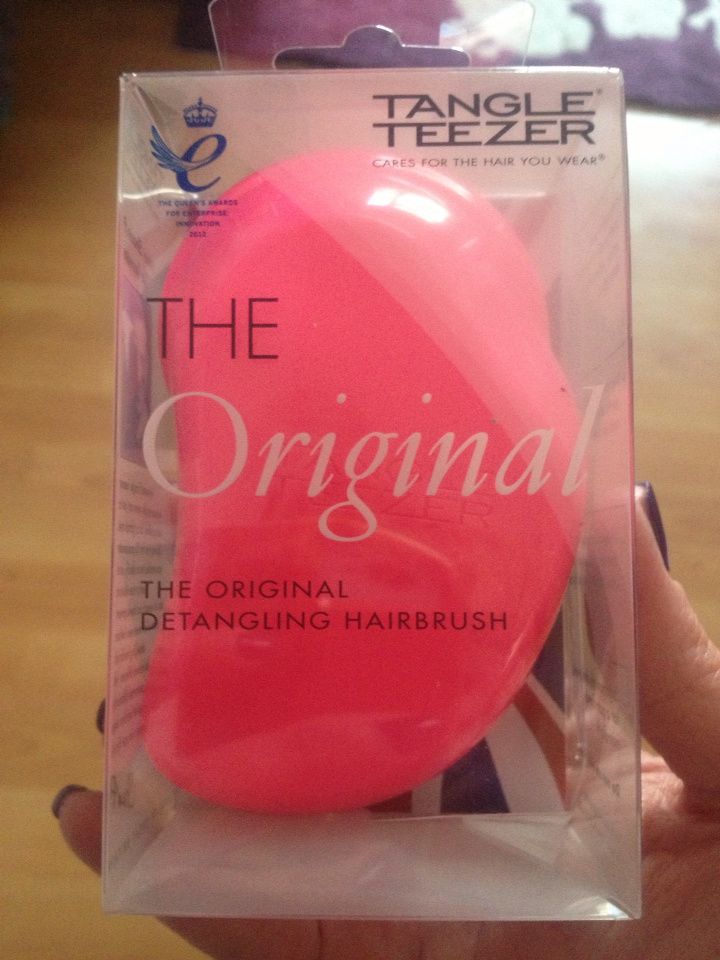 Not a freebie, but bought after a suggestion from fellow autism parents. It's moulded to fit the hand and seems a lot more comfortable than other brushes. The colour is definitely a bonus for my pink-loving D too.
Seeing her brushing her hair in front of the mirror was definitely a Magic Moment.
---
---