Oh goodness, in D's eyes I have got so much wrong today but (ssssh) I seem to have been forgiven.
My children thrive on routine and knowing what is happening and exactly when, a Mumma who tries to throw a bit of change into the mix…silly woman, hasn't she learnt by now?!?
This morning, for example:
Leaving at the same time? Check.
Following the same route to the main road? Check.
Oops, walking along a different pavement? "No, no, no Mumma! We're going the wrong way, we NEED to cross over."
But then…
Bumping into D's ex-TA, who was her 1:1 in mainstream and there was a mutual empathy (and there still is), a definite bonus. D was extremely pleased to see her and likewise.
And then…leaving D's ipad in the hands of a TA because it had some photos for Art? D was not happy, I was told iPads do not belong at school, I should not have left it etc etc.
Despite all this, I got a "Mumma!" and a run up, and a body slam. I probably didn't deserve it, based on earlier in the day but it was lovely.
And tonight, she's made another comic, I've written in the words for her and it's as funny and brilliant as the first.
T's had a busy, but good day. Probably an ideal school day, in that he's had football after-school club, come home briefly and then gone to football training. A tired but happy little man, who is looking forward to a secondary school visit tomorrow.
I hope everyone's had a good day, comments/RTs/shares as ever welcomed, thanks for reading Jx 😘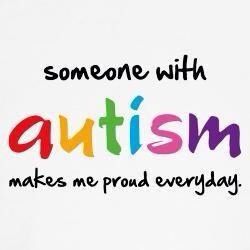 ---