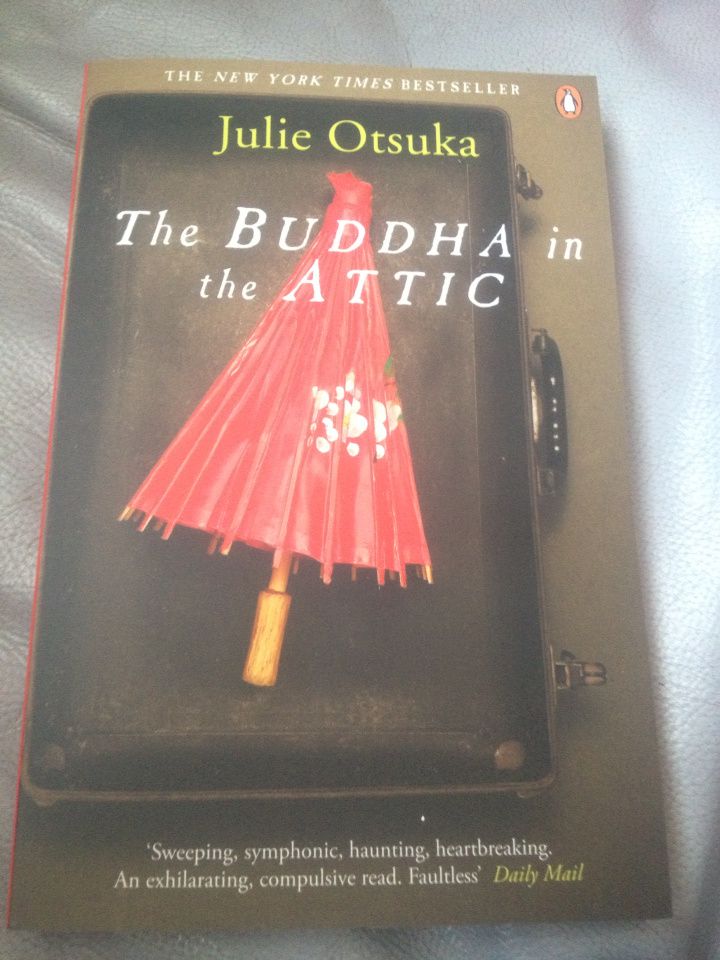 One of the advantages of joining a book club is that you receive books to read you wouldn't normally pick up in a bookshop. This isn't because the books are any less of a read, more because shopping with my children means that I have very little time to browse. I miss those days of spending a lunch hour scanning my eyes along the shelves, looking at the covers, the synopsis and then purchasing…but moving on.
I received a copy of "The Buddha In The Attic" via Britmums book club and I'm so glad I did, it is a story that stays with you.
The book isn't overly long at 129 pages, which is just as well as I found it wasn't a book I could dip in and out of easily. I wanted to read on, to found out what happened.
The book tells the story of Japanese mail-order brides, travelling from their homeland between the wars to marry men they hadn't met before, travelling to a new and (they hope) better life.
The book tells the story (as a collective "we") of their motives, their aspirations, dreams and disappointments.
It is a haunting book, wonderfully written and one that will stay with you, long after the last page has been read.
---
---