With two diagnosed autistic children, sharing and turn-taking can be an issue.
It's something that is focussed on within D's SN school and we do try out turn-taking games at home, if the games involve a bit of mind-exercise too, so much the better.
D received an ipad mini for her birthday in May and T (sssh! Don't tell him!) will be getting his on his birthday in November. I did want to get them both last Christmas but it seemed everyone else had the same idea and it wasn't to be.
So – and I've felt slightly guilty about this – T will have waited six months for his. It will be worth the wait though.
What I've really been proud of is how D has shared her ipad with her brother. It hasn't been all the time by any means, sometimes she hasn't wanted too and I've had to explain to T that, as it's D's, it is ultimately her choice and just to be patient (which doesn't go down well).
But share she has. She's even tolerated a folder with his footie apps and Big Nate comic app on there, even though she doesn't like them.
Of course, I'll be preparing T's with his applicable apps and then they can be removed from D's.
I will miss pictures like this though: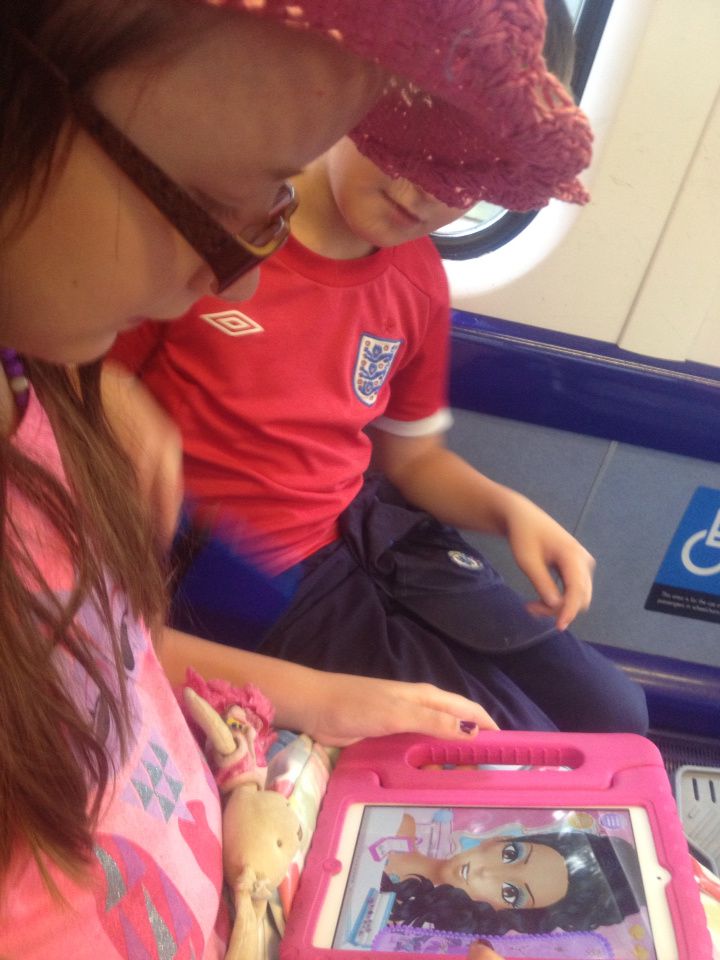 Here they were both playing a Prom Salon game whilst we were on our way to Thorpe Park.
I know that, had the situation been reversed, T would not have shared as willingly and as often. My children are so alike, but so different and that's the diversity of the autistic spectrum.
Linking this up with Jane at @EthansEscapades http://bit.ly/18wxyWQ
---