Our Sunday hasn't ended well and I have a big dose of Mumma-guilt going on. Knots in hair and autism do not mix, even the gentlest of brushes caused pain and tears. Poor D, guilty me.
Her poor old senses have been working into overload today. We popped into town so that D could get the goodie she's been saving up for with her chore money. The bus journey was a sensory nightmare – babies crying, the lingering smells from other passengers and the jolt-jolt-jolt of a driver heavy on the brakes. I tried to tune in and imagine what it was all like for T and D. It wasn't good, they were both extremely uncomfortable. Needless to say it was a relief to get into the (relative) fresh air of town.
Which was busy. Street entertainment seemed to be plentiful today and that meant crowds, which inevitably meant stares, lots of them. D doesn't deserve them, I'm thankful that on the most part she doesn't notice, but we do. It hurts, she is happily contained in her buggy, usually either reading or on her ipad, not doing any harm to anyone. Usually totally zoned out and engrossed in her activity.
Still, it wasn't all bad. D got her chore-money-goodie, here she is outside the shop: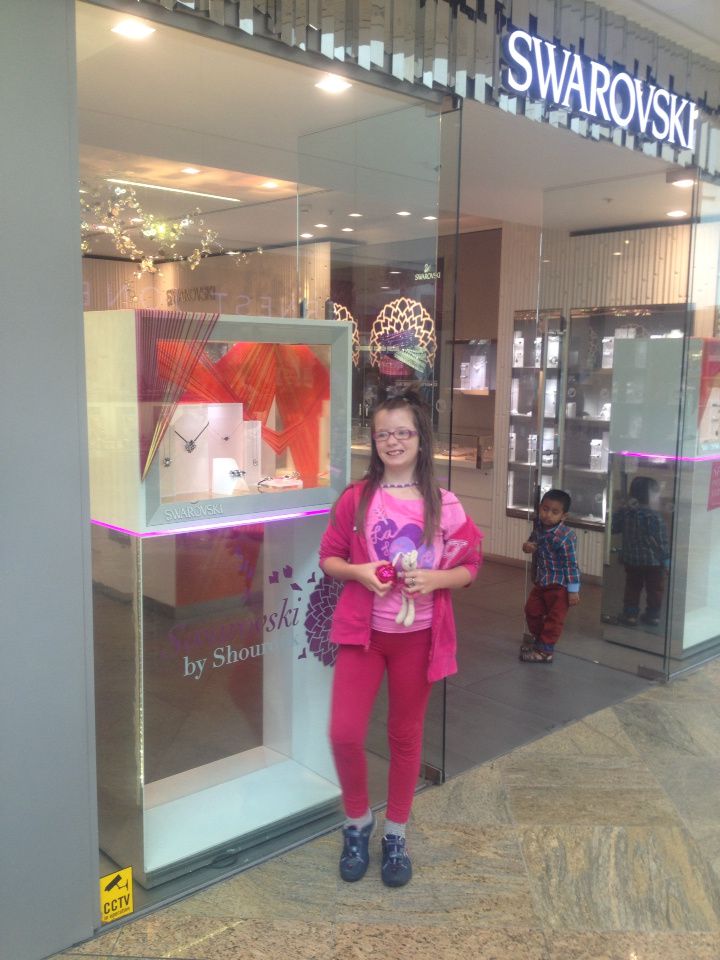 She is mega pleased with what she's been saving up ALL SUMMER for and it will be a Magic Moment post tomorrow.
She was mega bouncy and happy after her purchase and one thing she always enjoys doing is copying the store mannequins, can you tell which is D?
Very proud of her and T for tolerating a busy, noisy, smelly environment.
A shame it ended with "knot-gate" but that's life.
Here's a sensory processing video I've shared before, it's definitely worth a look – http://vimeo.com/52193530
I hope everyone's had a good day, comments/RTs/shares as ever welcomed, thanks for reading Jx 😘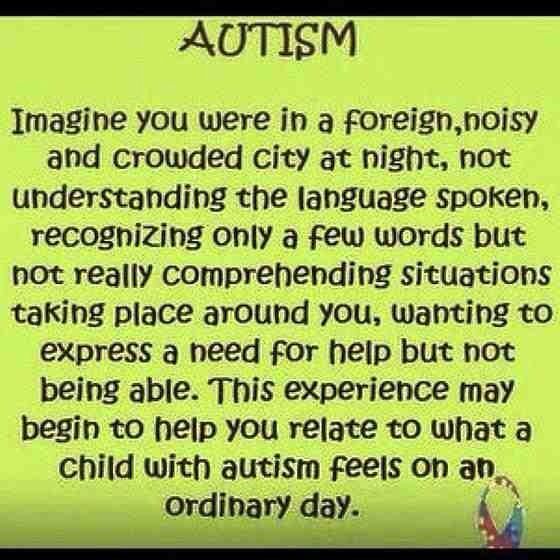 ---
---