I'm glad it's Friday and all is calmer, it's been a challenging week.
I'm going to blog with a difference tonight, in the form of open letters:
Dear teacher at T's school:
Thank you for phoning me back today, would you have called me if I hadn't, I'm not sure.
You seemed surprised when I mentioned about T's anxiety attack last night and that it was undoubtedly linked in with recent events and his need to know routine and potential changes. I explained that this was one of his autistic traits and again, you seemed to react as if this was news to you, was that the first you'd known of his high-functioning diagnosis?
We both agreed that T hearing of a potential change to routine via hearsay – via his classmate who got it wrong – had not done T any good and you've agreed that T should have been told by staff.
My priority for T is that he enjoys his last year in the school, he is already experiencing worry over which secondary school he'll be going to (in terms of we won't have confirmation until March) but he is a very clever little man and, normally, thrives in the positive autism-friendly environment, hopefully his year will continue smoothly.
You mentioned that T seemed a lot happier once you'd spoken to him, visual proof that once T is aware what's happening, he's happier.
Yes, my child has an invisible disability, he may mask it at times but it's there.
Dear CAMHS professional:
Thank you for seeing us today, we made progress.
You've agreed to work with D's school to produce some visuals that will hopefully enable D to express her emotions as they arise, rather than bottle them up until the end of the day. This has been my priority, enabling D to have a way to communicate what's happening, as it does. She may appear confident but she isn't. She wouldn't mention "the two bullies" (her words) in your earshot.
You've mentioned a book, which we've ordered, hopefully it will help:
The Incredible 5-Point Scale: Assisting Students in Understanding Social Interactions and Controlling Their Emotional Responses
If you want to teach a child social and interpersonal abilities and emotional self-control, this book will become your primary resource in the classroom and at home. The strategies are simple, clear, flexible, and fun, and are based on the authors' increasing practical experience.
We left feeling that things were moving forward and, after our third meeting, our initial request is being met.
Thank you.
Dear shoppers in Waitrose:
You wouldn't have been aware but as Hubbie drove to CAMHS, we didn't take D's buggy. She held my hand tightly as we picked up what we needed, she had a little bounce, she did very well. We are nowhere near the stage of loosing the buggy but it was progress.
Dear T and D:
It's been a long week but you've both been smiling tonight and that's been great. T, you've had a few bounces and D, you've been crafting. You're both happier after a long week. Love you both so much.
Dear Hubbie:
We're still eating birthday cake, s*d the diet. Glad you liked your presents and that we found each other.
To everyone who reads this:
Thank you for doing so. I go through times of doubting my blog, of thinking it's not good enough (usually around the time of award ceremonies), I had such a moment big time this week and then I give myself a metaphorical slap and remember it's for them: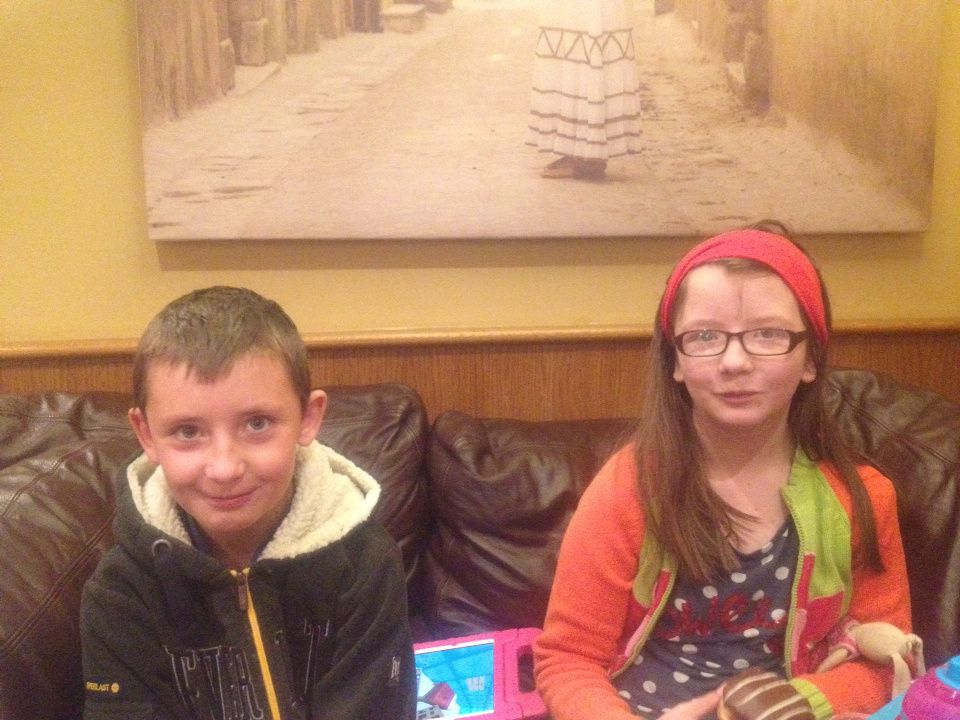 They mean more than any piece of paper or glassware.
Thank you more than words can say xx
---
---