I've had an angry Mr T this afternoon, very angry. He's shed angry tears and shouted whilst trying to work through his feelings, normally he's a "glower and quietly withdrawal from the situation" T.
His day at school hasn't gone brilliantly, from what he's said I think he's frustrated with the slower start to term and if he's spoken up, staff have told him to stop moaning. Nice to know his high-functioning need to be worked and pushed is being understood, isn't it….not.
But what has really annoyed him is this:
All summer T and D have been earning "chore money", it's been for tasks like sorting out and putting away the washing/gardening help/etc. D is saving her money for a little clam-thingy from Swarovski and T's target has been a new football home shirt with Premier League badges and his football hero's name and number on the back.
He reached his target on Monday – his statistical brain had worked out when he would – and we ordered online, it said 2-day delivery. Based on the fact that it said "2-days", he had anticipated it being delivered yesterday…nope. Today…nope. Hopefully it will arrive tomorrow, it has finally been despatched.
T cannot understand why a website would say a delivery time and basically not deliver. It's the logical part of his brain that is questioning why they have not done what they state. It's also the obsessive part of his brain that refuses to listen to rationale reasons as to why there may have been a delay.
The one advantage – if there is one – and this is Hubbie's reasoning, not mine, is that T's team are playing a friendly match this evening and, according to him, T plays better and is more focussed when he's angry. Every cloud I guess…(stop press, they won 9:0!)
By total contrast – and this is where the time after school has been very challenging – D has had a great first day back at school. She is now in an upstairs classroom and parents/transport people aren't allowed to take pupils upstairs, it's all done by TAs so I still have no idea what her teacher looks like, but D went off very happily with the TA so I'm grateful for that.
She has a fellow girl pupil in the class with her, which she hasn't for a year so some female company. She is overjoyed to be having lunch in the Big Hall, playing in the Big Playground and has deduced from this that she is now a Big Girl. Which has pleased her! A couple of parents did remark on how much taller she'd got in six weeks so..indeed.
There was a bit of name-calling today from a pupil who has previous "form" but D said she told a teacher straight away, I'm proud of her for that because previously she'd bottle it all up until I collected her. That was one of my concerns if she was over-anxious and facing a staircase full of pupils, so far so good.
She appears genuinely happy to be back at school and back into her routine, hopefully once his shirt has arrived and he's clear about lessons etc, so will T.
So, a plea from me to the shirt delivery person (not that they're likely to read it) puuuurlease deliver the shirt tomorrow! Otherwise it will be Monday and that's too many days and angry, frustrated moments away.
Anyway…*breathes*, I hope everyone's had a good day, comments/RTs/shares as ever welcomed, thanks for reading Jx 😘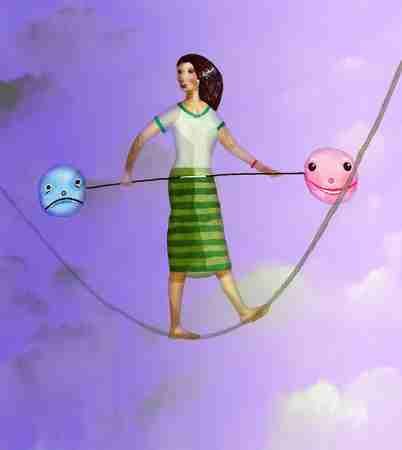 ---
---