Hubbie and I have been together for over 13 years now, that's 13 birthdays, Christmas and anniversaries.
There comes a point, especially after you've had children, when you think "what can I buy as a gift?". Books, CDs and DVDs are all very well but they need time to read/hear/watch and it's very easy to just download something for 79p or whatever.
I wanted something to reflect our time together, especially after what has been quite a challenging year and this is where No Ordinary Gift Company came up trumps:
Personalised – No Ordinary Gift Company
Welcome to No Ordinary Gift Company – Personalised Printed Gifts, Lovingly Hand Crafted in the UK – FREE UK DELIVERY
http://www.noordinarygiftcompany.co.uk/personalised-60-c.asp
(I haven't been sent anything to review or been asked to post, just wanted to share their products.)
Here's what I chose and a very happy Hubbie opened on his birthday, a "Family Memories" plague: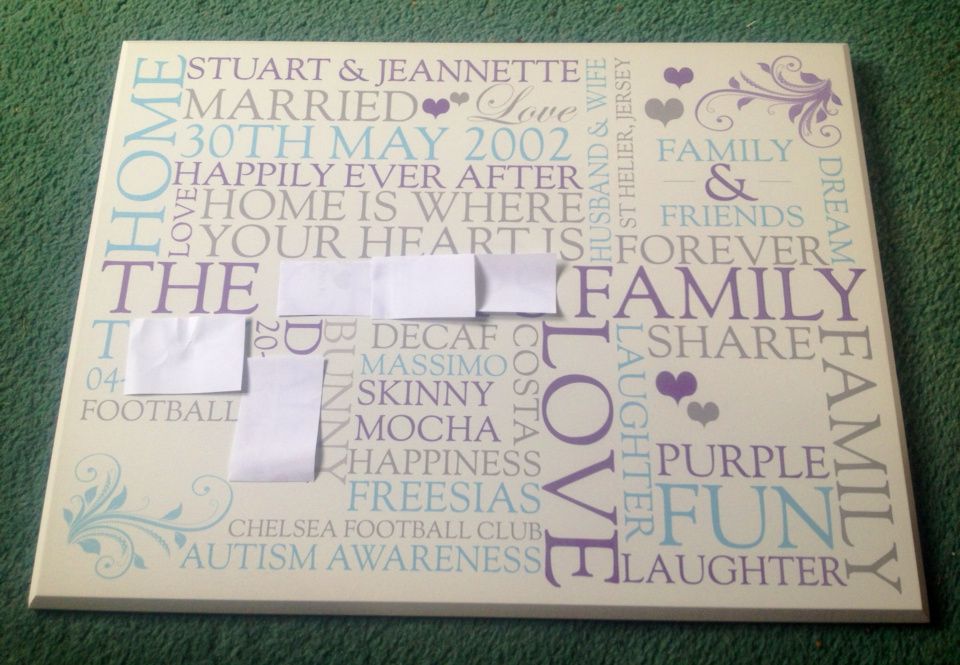 This was personalised with special memories and places to us, I was able to request purple (yay!) and I think it's great. I was emailed an initial proof before it was made and it's something to treasure.
Something else I ordered was the "Personalised Loves" plaque and T and D like this so much, they've compiled their own lists (a Christmas presents idea for both):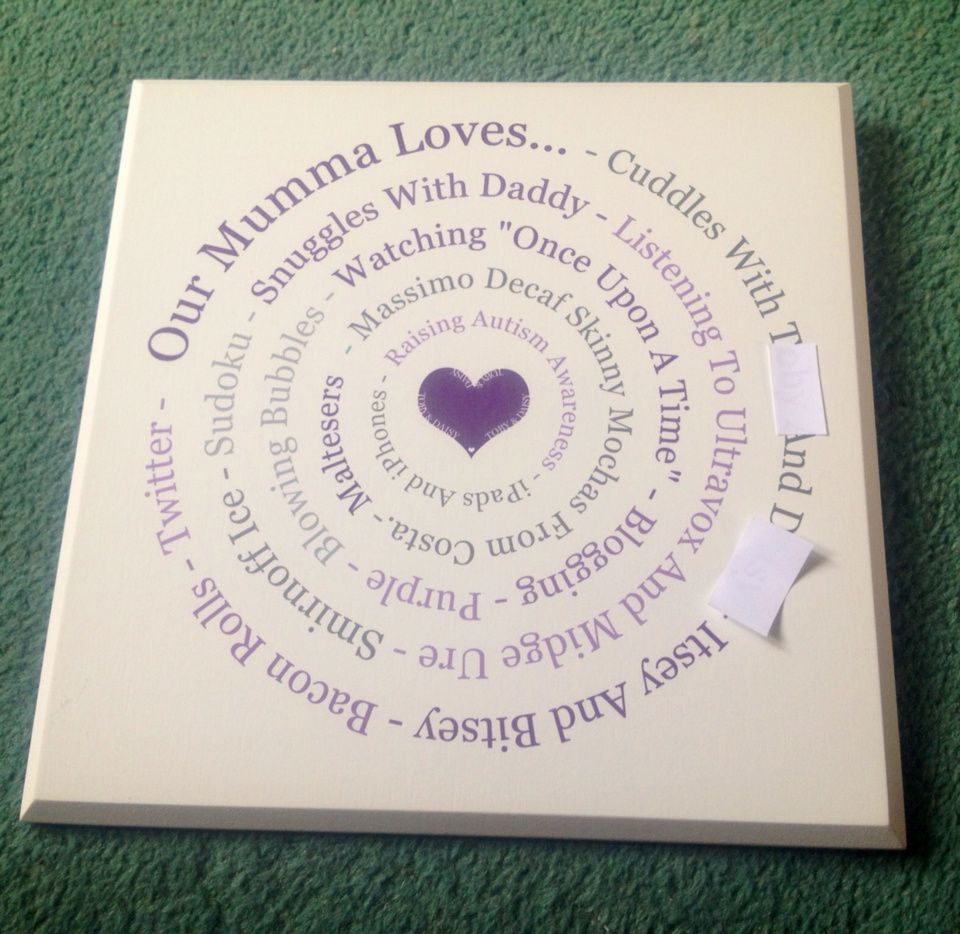 Again, there was a great choice of colours and plenty of space for "loves".
Both plaques came with a wall fixing and within a week of ordering.
Very pleased with the quality and the fact they are uniquely personal to us.
Definitely a recommendation from us.
---
---