The game is described as a "shaking, sliding, matching game" with the objective of being "the first to slide your tiles so that the nine central tiles match exactly the pattern in your cube shaker".
The instructions were very clear and D especially enjoyed giving the cube shaker a good shake to start the game.
The tiles have a fingertip-sized indent for ease of movement and they were reminiscent of Rubik's cubes as they moved around. Don't be tempted to physically take the tiles out!
The winner is the first person to match the pattern in the cube shaker with the nine central tiles in the tray. We tried this individually and working in teams of two, good interactive fun both times. The game can also be played as a single player too.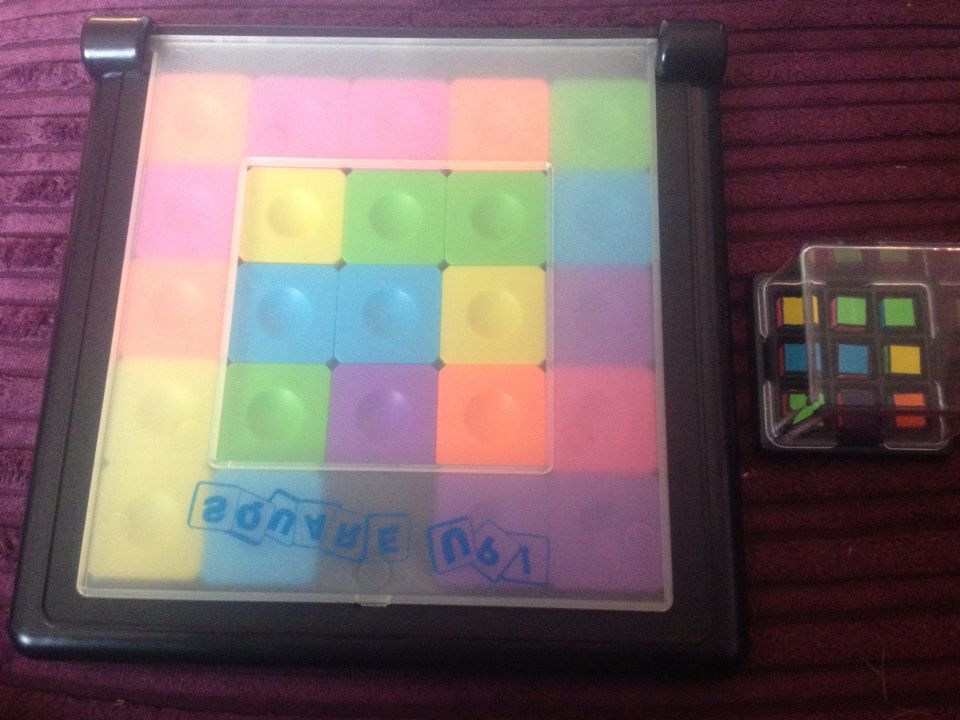 A game we enjoyed playing and here's an online link:
Fast, fun tile game. Players shake the shaker and have to recreate the pattern using their tiles on their playing board. The first player to finish slams their board lid down. Play with children and the whole family.
http://www.greenboardgames.com/store/index.php?route=product/product&filter_name=Square%20up&product_id=264
Disclaimer: we were sent a game for the purpose of a review, our words and views are our own. Thanks very much to The Green Board Game Co.
---
---