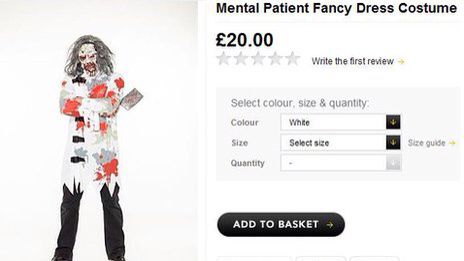 Like most people, I was shocked to see the fancy dress costume being sold on Asda's website as a "fun" item. I say "most people" because there were tweets asking what was wrong with it, why was it offensive and likening the costume to something a friend already wore (adding in a LOL for extra impact).
Maybe those people are older versions of the same people who laugh and mock children with invisible disabilities because they're acting "differently".
Mental illness is not something to be laughed at or mocked, it's one of those "invisible illnesses", one that can affect anyone, at any time. It doesn't matter how rich, beautiful or successful you are, mental illness doesn't discriminate.
As well as having two children diagnosed with autism, mental illness has touched both our families. A long-standing illness which first appeared as post natal depression in mine, and a long-term illness which resulted in a suicide in my husband's.
A brutal, final end to a life.
I'd like to know who considered it okay to approve this costume design, to approve the wording and to say "yes, we'll stock that".
Someone did, time for some training in diversity and awareness.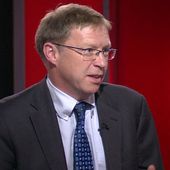 Supermarkets ditch Halloween outfits
Supermarket chains Tesco and Asda have withdrawn two Halloween outfits after they were criticised for stigmatising people with mental health issues. Asda dropped its "mental patient fancy dress costume", and Tesco later withdrew its "psycho ward" outfit. Both stores apologised for any offence caused and agreed to make donations to the mental health charity, Mind.
And just what has taking the mickey out of people with mental issues got to do with Halloween anyway?
---
---