Sunday and it should be a day to recharge batteries. Sunday means homework.
T seems to have more homework and of a longer duration this school year. It's understandable, he's in year 6, SATs need to be prepared for and those – and his school work – will play a big part in where he starts in his next school.
We've tried encouraging him to do the homework on the night it's set and that proved very unpopular, so today it was.
Protests, accompanied by questions as to why homework is set, what purpose it serves and who thinks about history after they've left school anyway? This formed the basis of a lot of questions, which I think we managed to answer with rational explanations but, bless him, T does like to get his point across and yes, the homework was done.
D's was "News" and again a compromise in that she drew her News. School are happy to receive it in any form as long as it prompts discussion on a Monday morning.
We are due to visit two prospective secondary schools with T this week and again, the uncertainty of the process (in his eyes) and the prospect of going somewhere unfamiliar and out of routine seems to have affected T today. Little things, which he'd normally have discarded sooner, have affected him longer and with repercussions for D, who has borne the brunt and reacted accordingly.
But…and in complete contrast to anything else today, T said to D "let's go and have a bounce" and they did. Our anxious pair bounced it out and were giggling, PLAYING football together.
Laughing and not minding if the ball went out or it was not saved. It gave them both some self-regulation, much needed.
A challenging week for both beckons, D with her ultrasound scan and T with her school visits, fingers crossed all will go well.
I hope everyone's had a good day, comments/RTs/shares welcomed, thanks for reading Jx 😘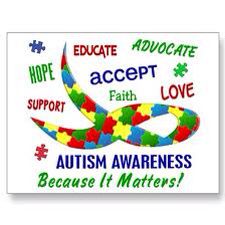 ---
---