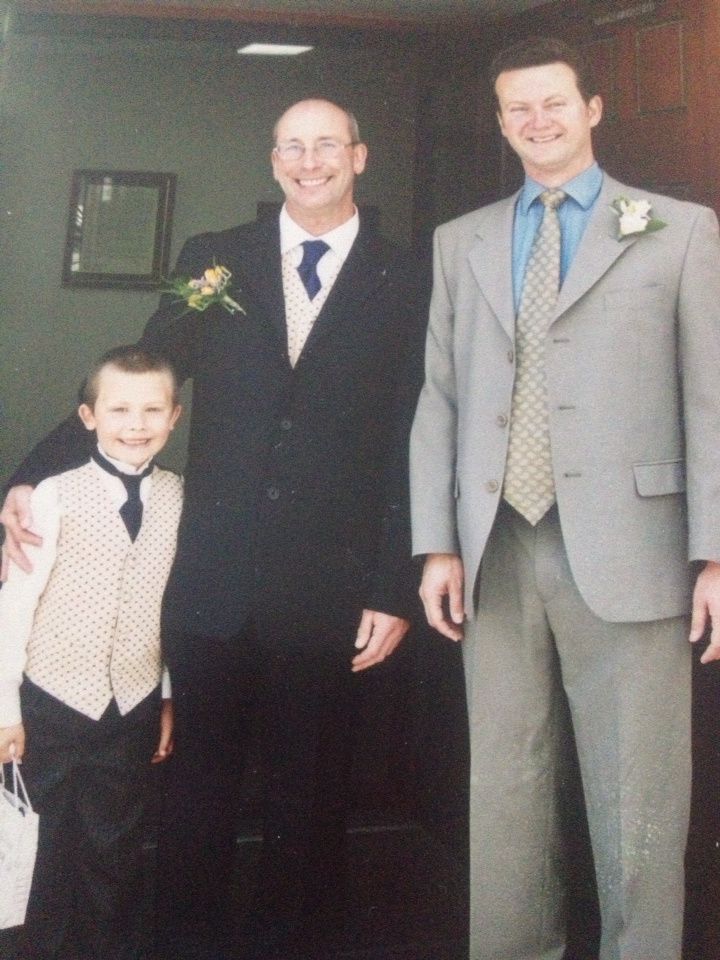 This picture shows two men, best friends since primary school.
One born at the very end of the school year, one born 3 weeks into the beginning. If the younger boy had been born a day later, he'd have been in the next school year down. Would they have met and been friends? Who knows.
This picture was taken when one was Best Man at the other's wedding, something that neither would have expected two years before, both seemingly confirmed bachelors.
Yet within the next two years, they'd both be married and one would be the proud father of two children.
During the next decade they've both endured many challenges – house moves, job issues, IVF and for one, cancer dealt a vicious blow and ultimately widowed.
It hasn't been easy for them but they've always been there for each other. To look at their careers now and their lifestyles, you wouldn't necessarily expect them to be best friends but they are. Best Men indeed.
Today's Music Monday is a song I know they'll both enjoy:
Just a short sample of the comedy duo in action just makes you feel good…
---
---