T goes back to school tomorrow, as a year 6-er, *gulps of where have the last six years gone?* and D goes back on Thursday.
I wanted their last day of the school holidays to be enjoyable and it certainly was, this is where we went:
Thorpe Park is best known for its roller-coaster rides, like this one: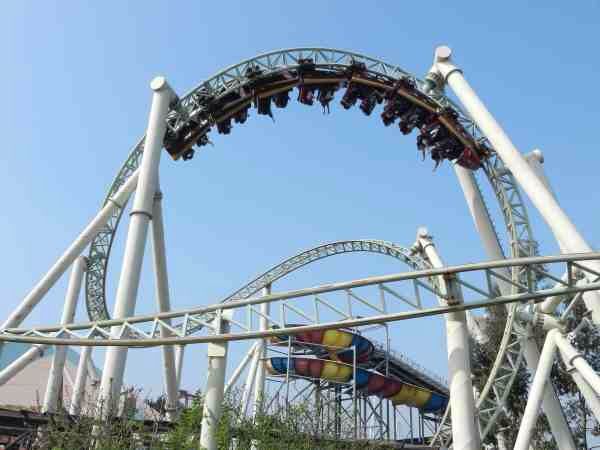 Fancy hanging upside-down like a bat? Err, no thank you but we have had a great day. I will write more tomorrow about the rides we did go on, the accessibility and amenities for SN children and how we found it all generally. The journey to and from was rather p a n t s but that's to be expected, a shuttle-bus service that piles them in to make the money, without considering the consequences.
On the whole though, I have two very happy but tired children tonight, D is going to draw her favourite ride and T is going to write about his, I think they'll be one and the same (mine too!).
In fact one ride was so epically awesome, soaking wet and we dropped so quickly that my glasses fell off (!) I was convinced they'd fallen into the water but luckily they were by my feet. Phew etc!
This evening has been rather delayed and out of routine and I hope there are no consequences overnight and in the morning, I do understand T's annoyance at heading back to school a day earlier than D, but I'm sure it will sort itself out in the form of a random inset day at some point.
This time next year, it will be first day at secondary school for T, gosh and all that.
Tonight's end picture is T and D on this morning's journey, working together on D's "Prom Salon" app. It made me proud that they were playing it together but also laugh as D would say "what colour eyes/lipstick/blusher/dress/shoes would you like her to have?" And T's answer to everything was "dark", either he has inherited my teenage inner-Goth or he was being a bit of a pickle, I think I know which…nice to see though.
I hope everyone's had a good day, comments/RTs/shares as ever welcomed, thanks for reading Jx 😘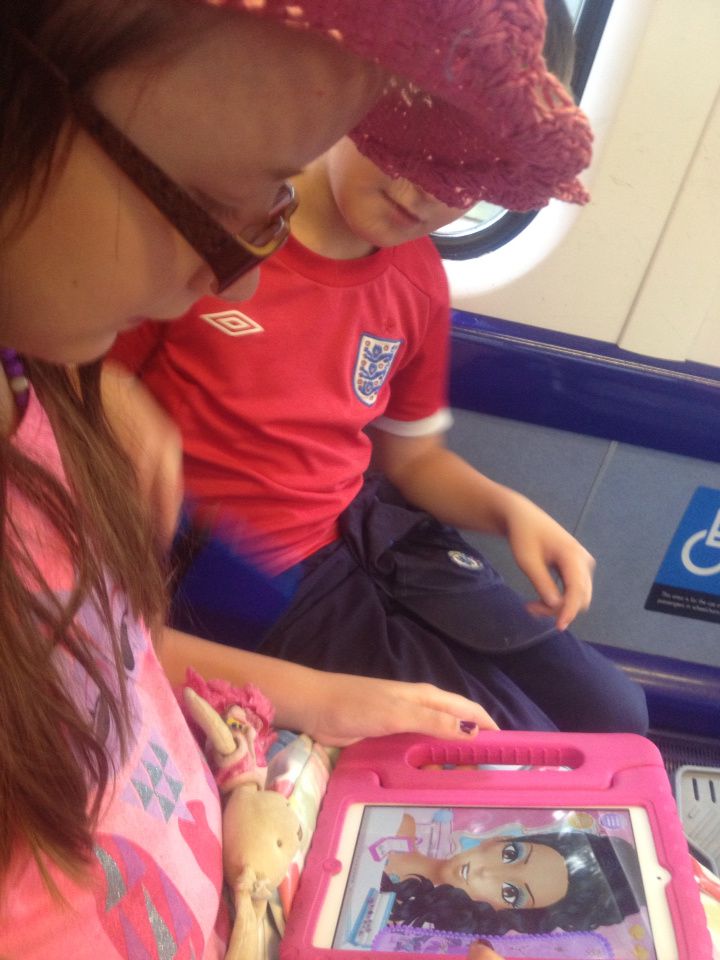 ---
---