T asked me yesterday why I blog, why I'm "autismmumma" and I explained about the invisibility of autism, that at first glance people can't tell that he and D have autism. That I want people to be aware of autism and accept the wide spectrum of it, without negatively judging. That everyone has autistic traits, that without autism and its variants, there wouldn't be gadgetry that he likes, the classical music, the striving for perfection in certain areas.
He took this on board and there then followed a conversation about the traits his dad has, that I have. This link to a post, "The Guessing Game" explores this more – http://www.autismmumma.com/2012/03/03/autism-the-guessing-game/.
Ideally, I'd hang a massive banner from my windows of my house, it would say "my children have autism and I'm proud of them, accept them".
But, realistically, that wouldn't work. People can be too quick to judge, to point the fickle finger, to say things that hurt, that penetrate, long after they've walked away and forgotten them.
So, I'm aiming for awareness, acceptance and empowerment via subtler means.
A website I came across earlier this year is run by Autism West Midlands, they have an online shop with some very bright and positive products and I wanted to share my recent purchases from them. Note the word "purchase", this isn't a product review, nor was I sent freebies.
This is what I bought and like I said, I love the vibrancy and the positivity of the items.
First up, a mug. Educating anyone who comes to my house and has a cuppa in a subtle, positive way, £6 from the online shop: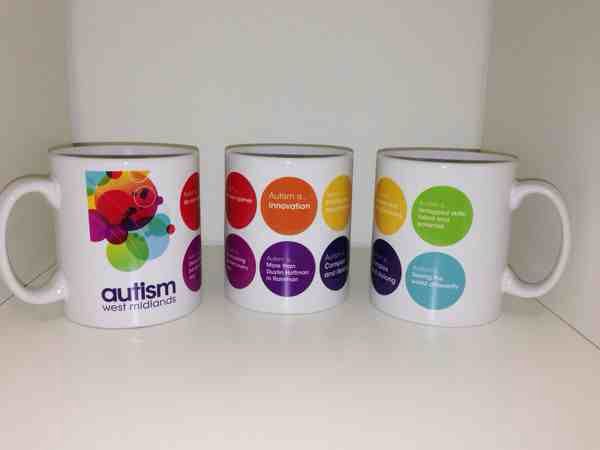 Little cards explaining the different aspects of autism, These are already matte laminated but I'm going to double laminate them and carry them in my handbag, £1.50: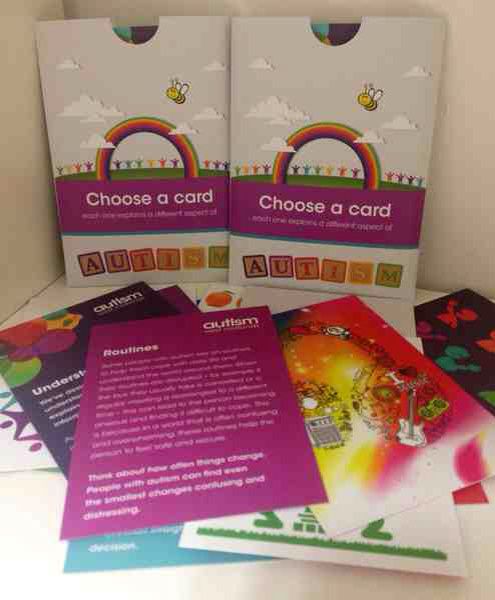 An art print, this is available in a4 or a3 size, it doesn't come framed unfortunately but is going to look great in my hall. I'm setting aside a wall for positive notices, £10 for the a4 size: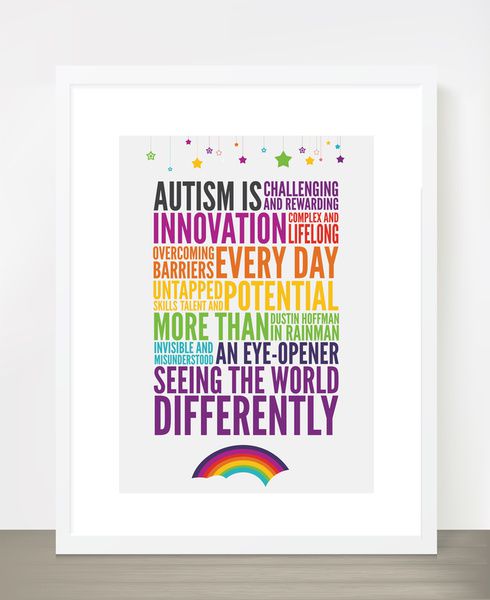 And lastly, my favourite purchase. A little book called "You are not alone". Written by and for autism parents, it offers support and wisdom in one tiny £3 book. It's been a comfort and reassurance to me on a day that hasn't gone right and I haven't felt able to reach out to anyone. A must have: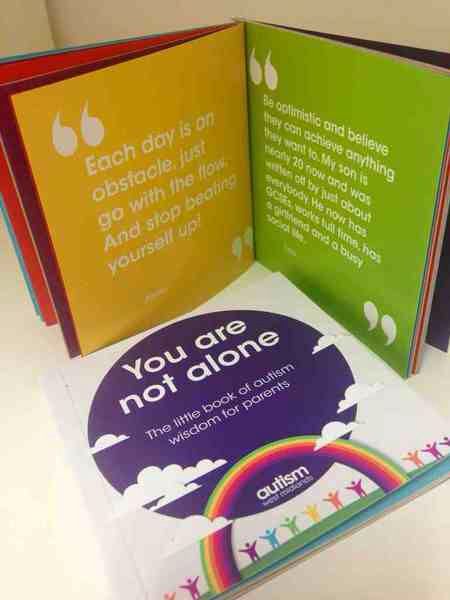 There's many more items available in the online shop at http://www.autismworld.co.uk including hoodies and tshirts, another way of subtlety getting the message out there.
Slowly but surely we'll get there.
---
---