As the parent of two diagnosed children on the autistic spectrum, I'm always on the hunt for information, for guidance. For anything that helps me understand how they think and process information. As both approach puberty, with many additional complications that may bring, my quest becomes stronger.
I'm also aware that, having an autistic daughter, I'm in a minority – but as I become more active within social media and reach out – the number of parents/carers/females on the spectrum that I "know" is ever increasing.
One such person is Olley Edwards – on twitter @olleyedwards – she has daughters diagnosed on the autistic spectrum and has had a long journey of an undiagnosis of Aspergers.
Olley has produced a "Girl's Survival Guide to Growing Up with Asperger Syndrome" and I wanted to share it.
It's not a massive book at 24 pages long but it's packed full of usefulness tips and information about growing up in an NT (neuro typical/"normal") world.
The book is something that can be carried around in a bag and referred to when a little bit of reassurance/guidance is needed.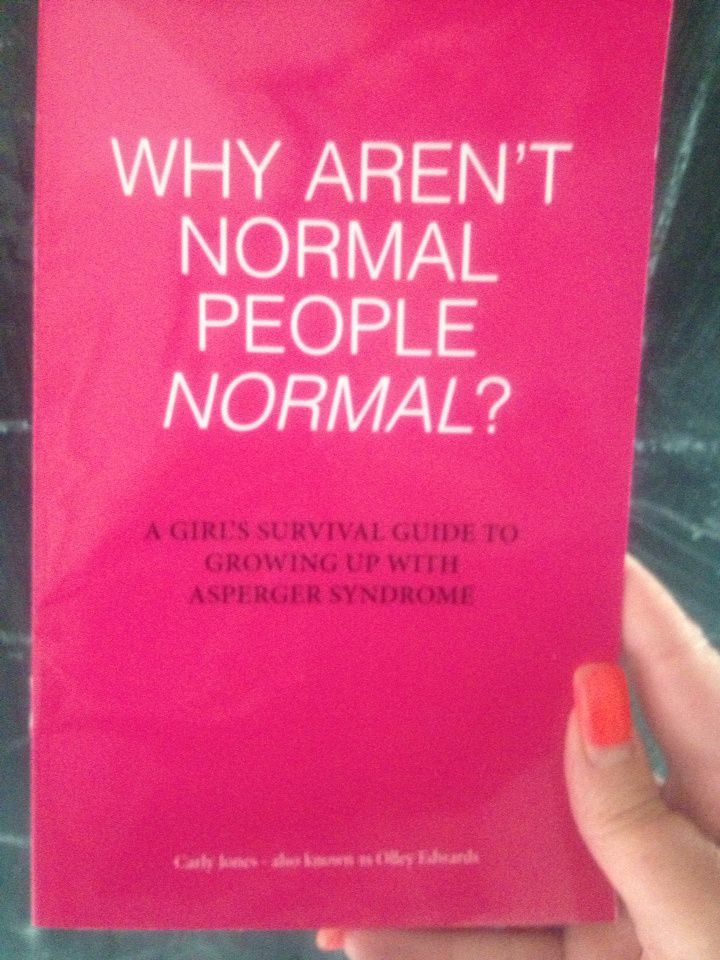 There are sections on:
Embracing your individuality
The puzzle of friendship
Inevitable naivety, vulnerable and being used
Bullying
Hyper-focus and obsessions
Body Image and Identity
The book is full of tips to "steer a smart, intelligent, focused young woman away from vulnerability and obsessions controlling you and to make use of your ability to take control of your own condition, own circumstances".
It's a guide that both my children will find useful, at their own pace. I particularly liked this table: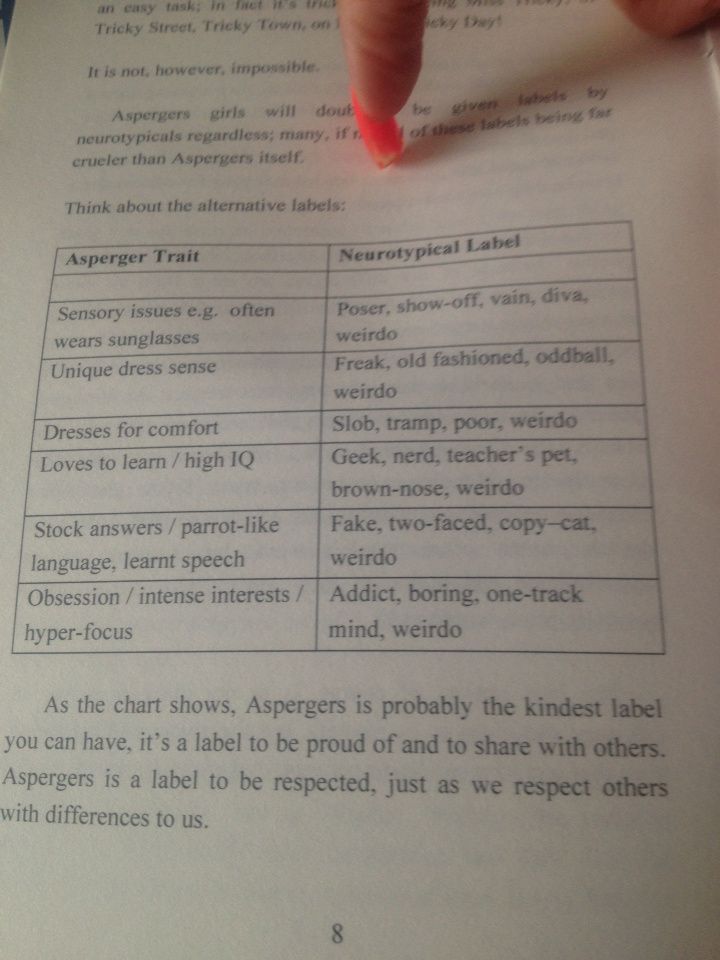 ---
---