I love the idea behind "Reasons To Be Cheerful", I like to think that (the majority of the time) I'm a glass half-full type of J, rather than a half-empty. Sometimes though, the half-empty aspect takes over and it takes a while to shake off, hence I didn't write this yesterday. Anyway….moving on….
What are my Reasons To Be Cheerful this week?
1. We went to see Despicable Me 2 this week. Anyone reading this with SN children will know that a trip to the cinema is a challenge – the anxieties around other people/the movie itself being too loud or scary for the children/the knowledge that any moment your child will stand up and shout "I want to leave" – but, on Tuesday we managed it. There were times when D found it too loud/too frightening and yes, halfway through she DID stand up and declare she'd had enough and spent the rest of the film snuggled up on my lap. But we stayed for the whole film and it was really good. The minions were so funny and T loved the "21 fart salute" scene, he's still giggling about it days later.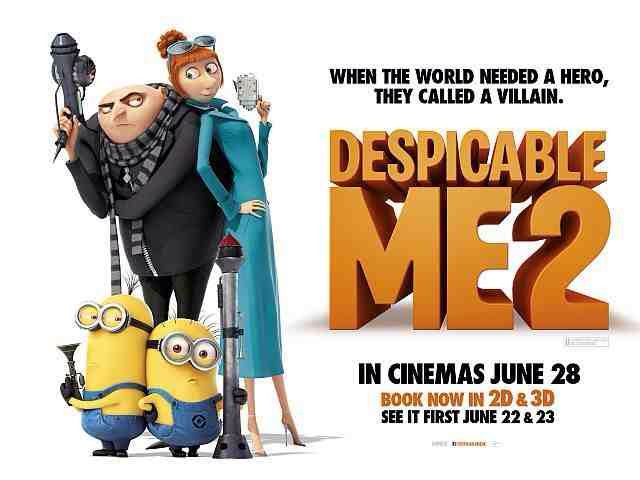 2. We've had plenty of garden activity again this week, lots of splashing in the pool and it does get competitive, but I've learned to accept that and they're getting exercise away from tablets which is good.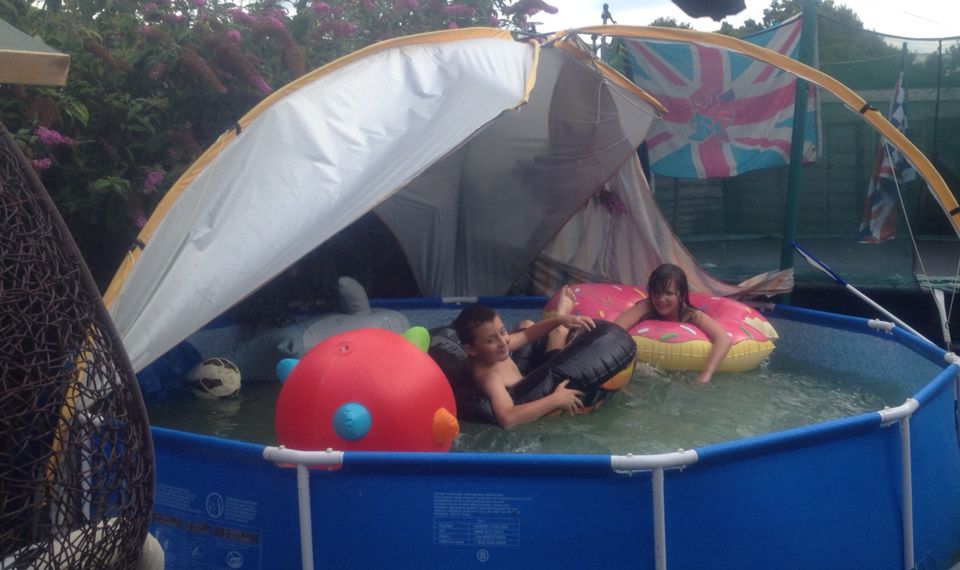 3. T gets very agitated if the weather is such that he cannot bounce on the trampoline/the neighbours give one of his footballs to their dog instead of throwing it back and the trampoline circus tent has arrived. It should solve a lot of issues. I'm struggling to put the darned thing up (I'm not an octopus with Mr Tickle arms) but it's arrived and that's the first step.
4. My children aren't too good at turn-taking and game-playing but we've discovered London 2012 monopoly. Maybe because London 2012 is so recent in their minds and it's a bit different but they've played this really well this week. There is obviously an intellectual difference between T and D and T absolutely thrashed us with his need to collect the colours, build the stadiums and stands and be a ruthless landlord, but it was good fun! Anything that gets them playing, turn-taking and using their brains gets a thumbs-up!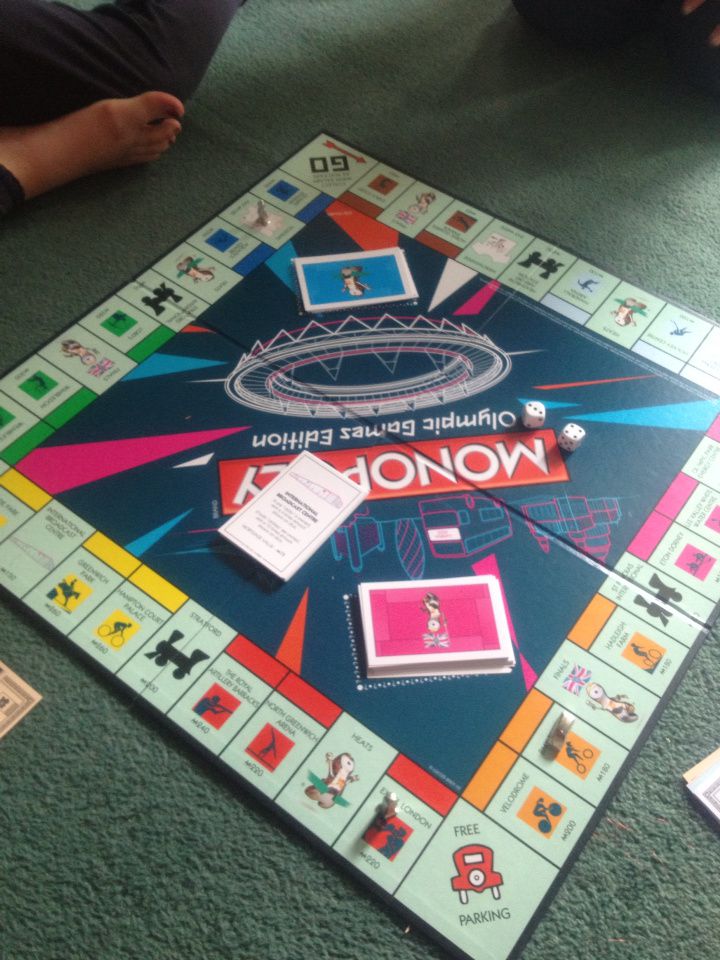 5. Saturday is "fish & chip night", D counts this down every week and has had a big grin on her face today. It's the one meal that we can all eat too, normally I'm preparing three different meals due to sensory issues. Nom nom!!
Linking in with #R2BC at http://nblo.gs/NSsUO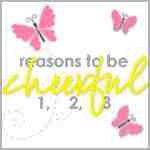 ---
---