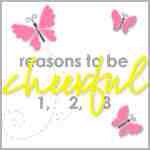 I haven't linked up with Mummy From The Heart at http://www.mummyfromtheheart.com/2013/08/im-grateful-for-week-31-year-3.html?m=1 before, always thought about it when a post popped into my in-box but then other things take over.
Here are my reasons to be cheerful this week:
1. It's the second week of the school holidays and we've settled into a quiet routine – occasional meltdowns excluded – T and D have their ways and means of self-regulating and we're fitting in a bit of school-type work every day, just to keep active little brains ticking over. It seems to be working, they appreciate the structure and then they're able to have a good old splash in the pool (as D is doing now).
2. I turned labourer this morning, for a couple of hours. The area under the trampoline had become a dumping ground for items that needed to be put in a skip/taken to the dump. Hubbie only has a small car so the second option wasn't feasible. I ordered a Hippobag this week and filled it this morning. There was sweat (on my part), there were curious looks from the dog-walkers going into the woods opposite and I will need to order another Hippobag but initial bag filled, garden rearranged and grass mown, it looks good.
3. The better weather this week means that once again, the buddleia are full of butterflies and bees. Lovely to watch and know that we're helping them.
4. I felt disappointed this week that a PR person – who had initially contacted me and offered to help me raise awareness of autism – had not phoned me back as promised and has since not answered emails. That's life, I guess. I didn't have the help before, I don't have it now. I'm no better off, no worse. That's life and I try to be a glass half-full type of Mumma, rather than half-empty.
5. After a very lean spell in January/February, Hubbie has a full workbook for the next couple of months. It's always a worry when the breadwinner is self-employed and customers think it's okay to dump him the night before a job starts (by text, it has happened!). But he's good at his job and hopefully he's appreciated.
6. I've used the time at home to get that pesky paperwork out of the way I've been delaying. It's done, it's sent off, we'll see what happens.
7. Because the children have anxieties when out and prefer our home and garden, I've been using online supermarket shopping. I'm finding it more expensive but it means I have to think and plan for the week, rather than buying in little bits and impulse buying. It does mean that I don't have to take two un-willing and anxious children to a busy supermarket. But it does mean I don't get a chance for a Costa Mocha.
8. But Hubbie has literally just brought me a Mocha in between finishing one job and going to price up another. Love him!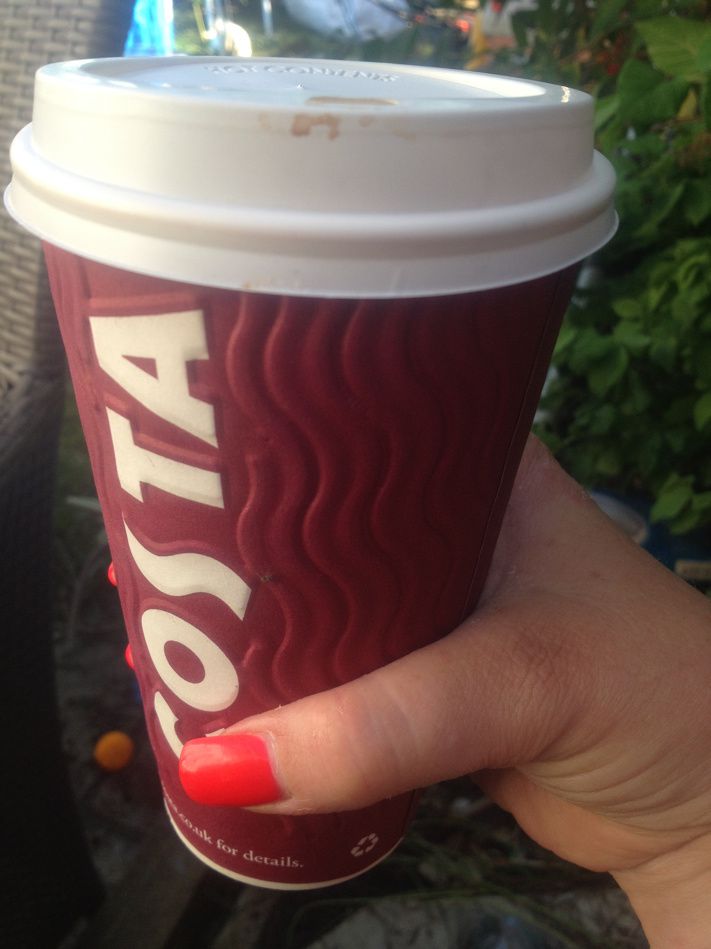 T has joined D in the pool now, they're making enormous waves and giving the grass a good water…another bonus!
It's been nice to think happy and positivity for this post.
---
---