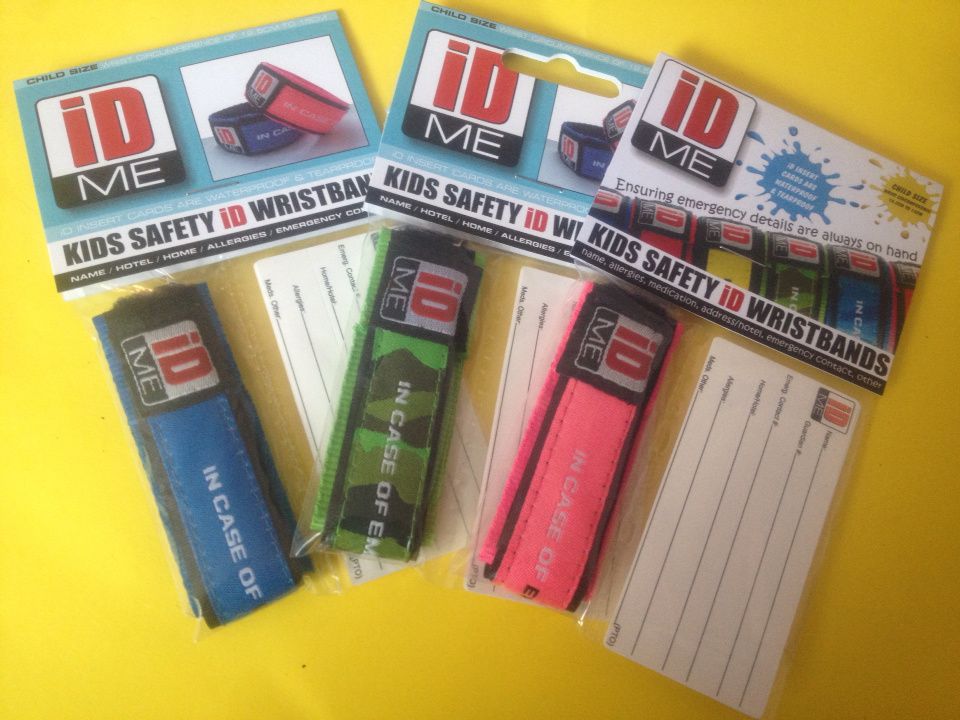 Trips and days out can be going as planned until you turn around and your child is temporarily out of sight. There will follow a frantic few moments where your mind races and your heart beats so loudly you think everyone can hear it whilst your child is sought.
With a very young or SN child, there is the added complication that they may not be able to articulate their/your details. Anxieties may overtake surrounded by strangers/in an unfamiliar place or they may be non-verbal.
This is where an iD wristband would be of an immense benefit.
Here's some details from their website http://www.idme.ie/index.php?PHPSESSID=da1a007565495732d2671a7779f0c584 :
Our Velcro Child ID Wristbands are
Great for any outing where your child might get separated from you. Whether it's a trip to the beach, on holiday, a birthday party, school tour or just a visit to the shops, your child will have potentially life saving information at hand.

iDME wristbands for kids come in colours Red, Yellow, Blue, Pink, and Blue and Green Camoflage – and target ages 3 – 9yrs with a wrist circumference of up to 6". Included in the packaging are two 3-fold waterproof inserts (1 spare) that tuck neatly away out of sight under the velcro strap and store any emergency information needed. The insert card is made from a special material that is tear proof, you can also write your information with a Bic ballpoint pen which makes the writing water resistant but for best waterproof results use a fine tipped permanent marker.
We were sent a pink and blue wristband for T and D to trial out and we also have a green camouflage wristband to give away to one reader.
How the wristband works:
Write your details and any relevant medical information on one of the inserts provided (two supplied). It's recommended that a permanent marker is used.
Fold over the insert and place into the Velcro tab on the wristband.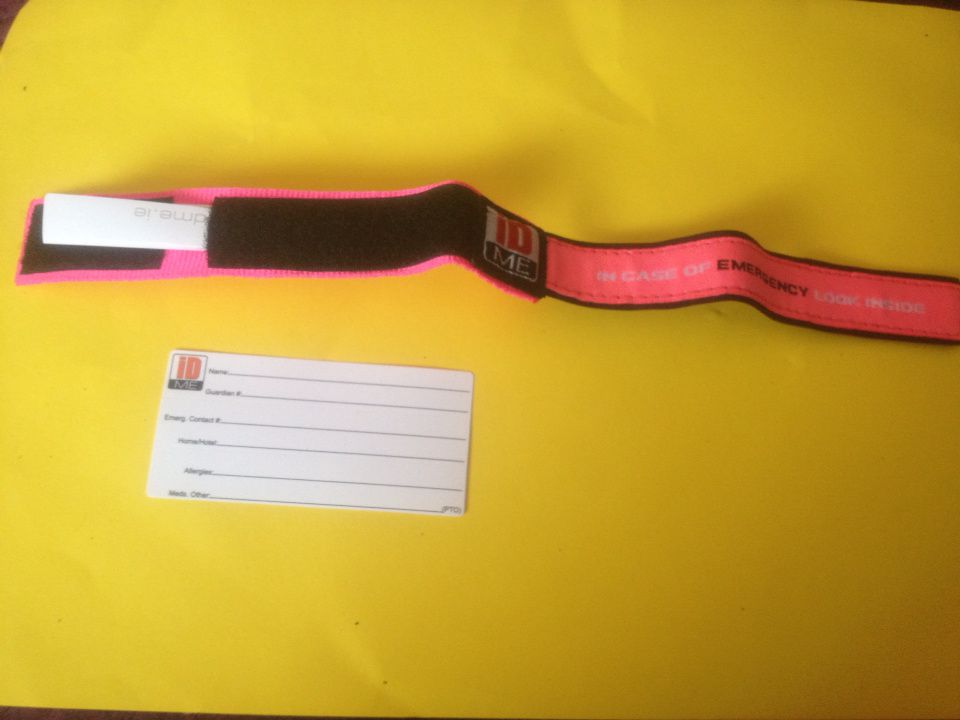 The wristband is now complete with the relevant contact details and medical information and ready to be worn.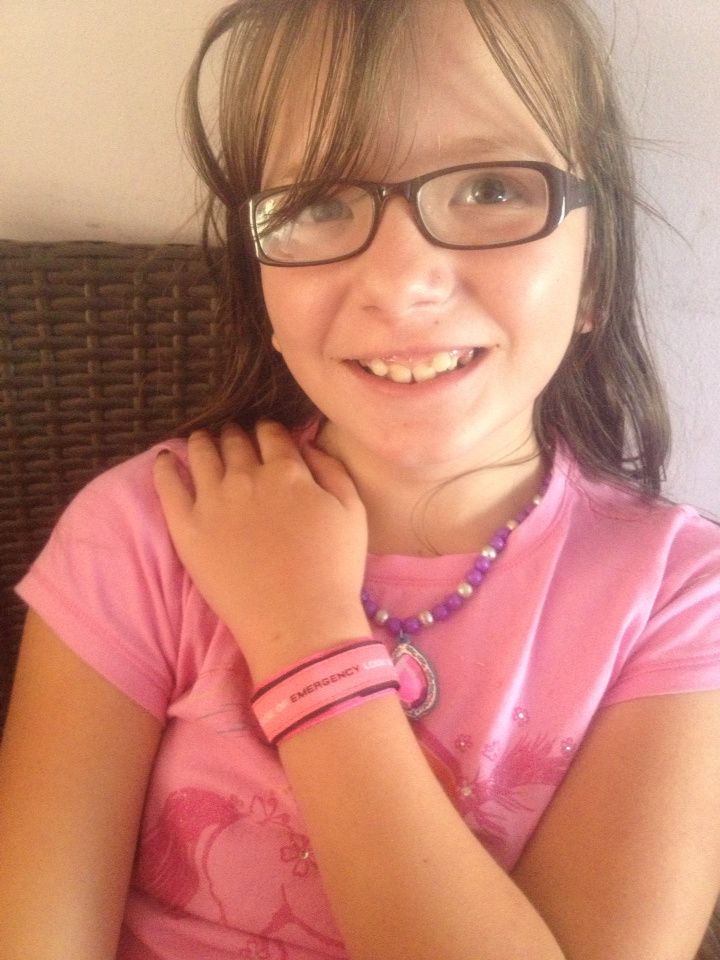 D is wearing the child-sized wristband in the above photo and the Velcro makes it adjustable and secure.
IDMe – Safety bracelets for children.
http://www.idme.ie/shop.php?PHPSESSID=da1a007565495732d2671a7779f0c584
The wristbands retail at €12.99 with free shipping, customisation and larger sizes are also options.
As mentioned above, I have one green camoflage wristband to give away.
To be in with a chance of winning this, please:
Share this post on twitter/Facebook
AND
Leave me a comment/tweet to say where you'd find an iD wristband most useful ie. shops/theme park/holiday etc.
The competition will close next Monday 26th August 2013 at 3pm and a name will be independently drawn from all entries received.
There is no cash alternative and entries are restricted to UK only.
Thanks for reading and good luck if you decide to enter.
Disclaimer: we were sent wristbands for the purpose of this review and for a giveaway.
---