I wasn't sure if there'd be a blog tonight, I've been in pain all day with a sore neck, which hasn't made for an easy day for D. She's missed the deep bear-hug cuddles that calm and regulate her.
This is how she said she feels tonight: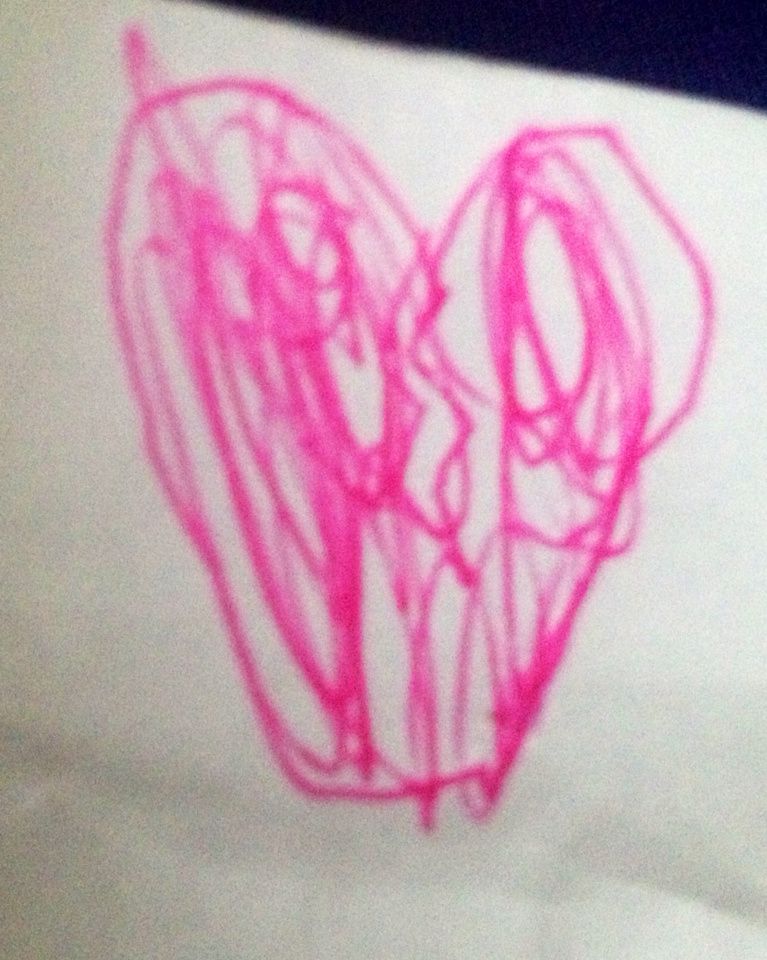 Broken-hearted over my neck and a lack of cuddles so…ouchie! we're putting that right, albeit in a lop-sided way.
There were also unexpected cuddles at 2.30am when she launched herself at me in a very distressed state, which may be where the neck problem originates from…hmmmm.
It made me think…my neck will get better (in a day or so, I hope) but for those carers with more serious long/short term conditions, who cares for the carers? Support is constantly being cut and today has demonstrated how much me (and my cuddly bits) are relied on.
There was one rare, nice moment though: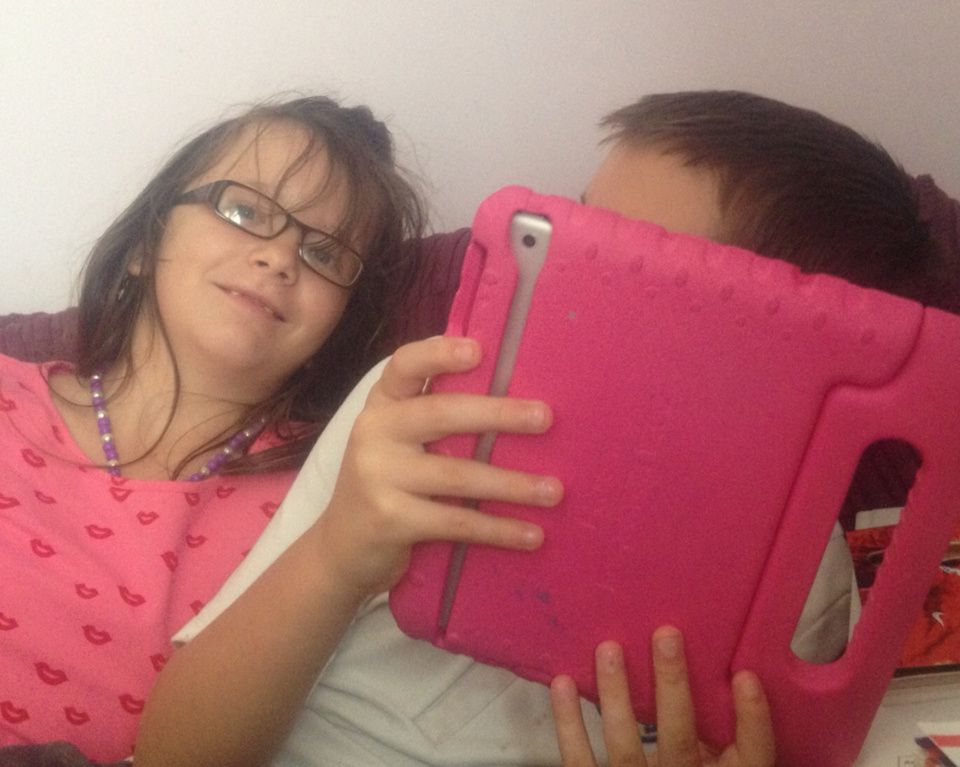 This is T and D this morning, sat close together (which never happens), laughing and playing together on a very funny app. The moment didn't last long and they soon went back to sparring. That might just be my #MagicMoment for the week!
So, our day hasn't gone as planned but that's life, isn't it. I hope everyone's had a good day, comments/RTs/shares as ever welcomed, thanks for reading Jx 😘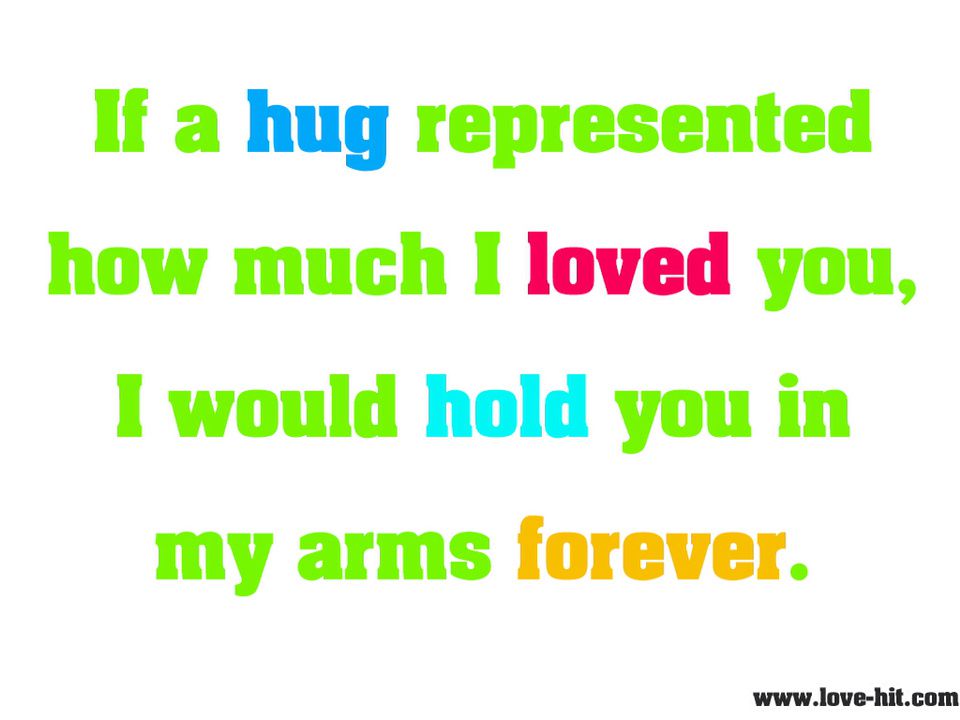 ---
---