I've felt like we've had a queuing system today for cuddles, squeezes and bear hugs.
Which is nice, everyone likes cuddles, but T and D seem to have needed them continually. I'll finish bear-hugging and being squeezed by one, turn around and there's the other, wanting the same…and more.
Both symptomatic of yesterday I guess. D loved running around with her kite, but hadn't worn socks with her sandals and has reacted to the suede-type interior (oh yes, I have guilt). T has bruises from some (very) energetic play yesterday and was really quite grumpy about how it must have happened etc.
But even though it's been tiring, it's not been all bad. T, who's main calming tool has previously been the trampoline, has discovered that he likes to draw cartoon-type figures, influenced by "Adventure Time". He will usually write statistics for hours but, today, produced this: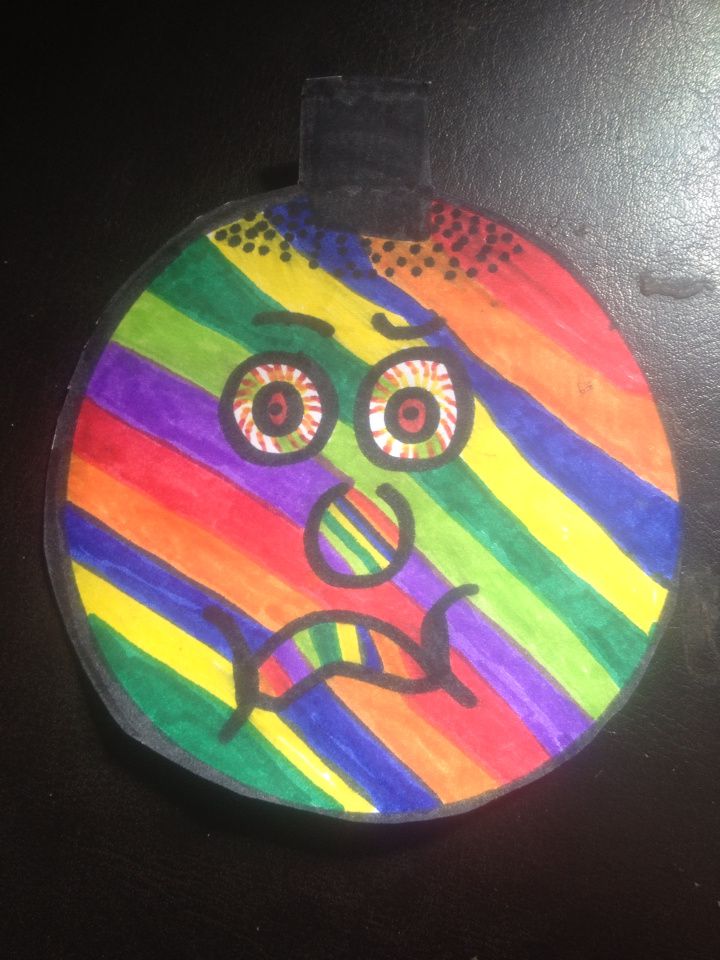 His previous drawings have been almost robotic-like and always in black and white, so to see him using colour and detail is lovely.
I don't feel like I've achieved a great deal today, but if T and D are more settled then job done from this Mumma. (I'm drafting this with one hand at 7.45pm, D receiving a cuddle with the other, having requested "Mumma, hug me tightly")
So, that's us, I'll send virtual hugs as I've used up my quota today, I hope everyone's had a good day, comments/RTs/shares as ever welcomed, thanks for reading Jx 😘
---
---