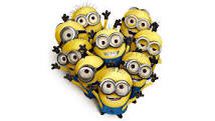 Oooh, we do like the minions in Despicable Me 2, best part of the film we saw at the cinema today. Albeit with D saying she wanted to leave when they weren't in a scene and watching it, squirming and generally squishing me. It might be time to consider the autism-friendly screenings in future, where she can stand up and say she wants to leave/that she's bored/that she does not like it without other people judging. The sound levels would be reduced too, it was certainly very loud today.
But, thanks to the minions, we stayed until the end and that was an achievement.
(We watched the film in 2D as 3D tickets weren't available, I was relieved in a way as D would have found it even more scary in places but I might sneak in a 3D showing once they're back at school, if it's still playing as it would be brill!)
We emerged into a very busy main street in town and T and D instantly welcomed the peace and quiet in the nearest Waterstones, a chance to self-regulate.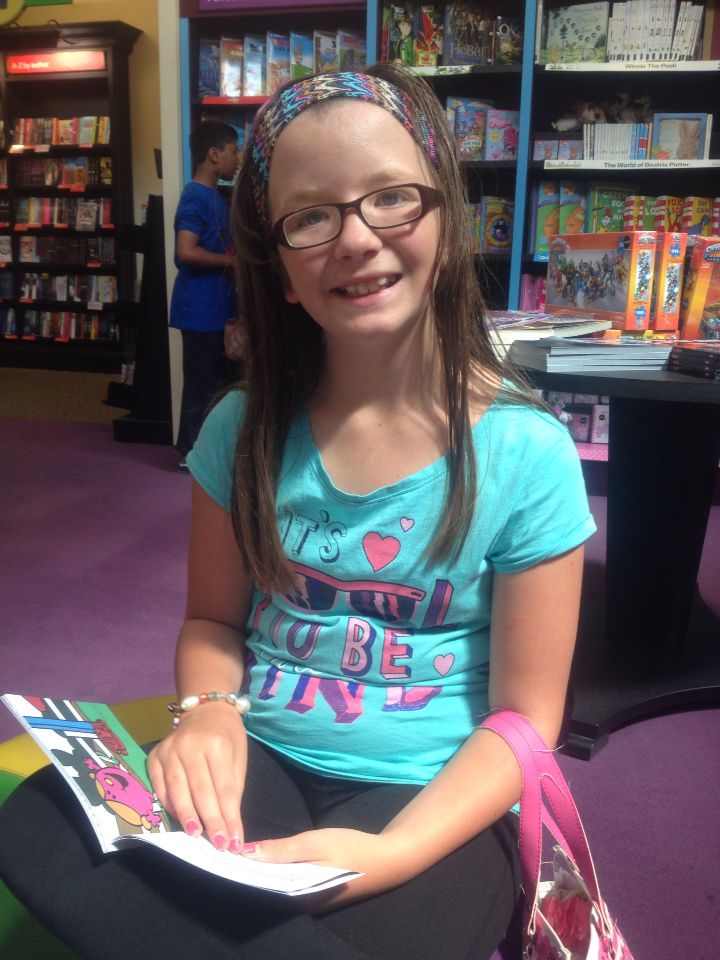 Lunch next – which was busy – and then a trip to Build A Bear. D loves it in there and was subbed so she can buy a My Little Pony Unicorn. The staff are always very understanding and gentle with her in there – we quite often have a browse if we're in town – and they answered her questions about the stuffing process and asked her gentle questions too.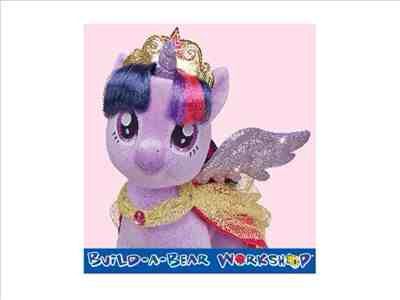 This is a weary T and D waiting in the shade for the bus, it looks like they've fallen out here but they hadn't. I liked the way they're both waiting patiently, having a read of their new books/magazines and unknowingly empathising each others body language.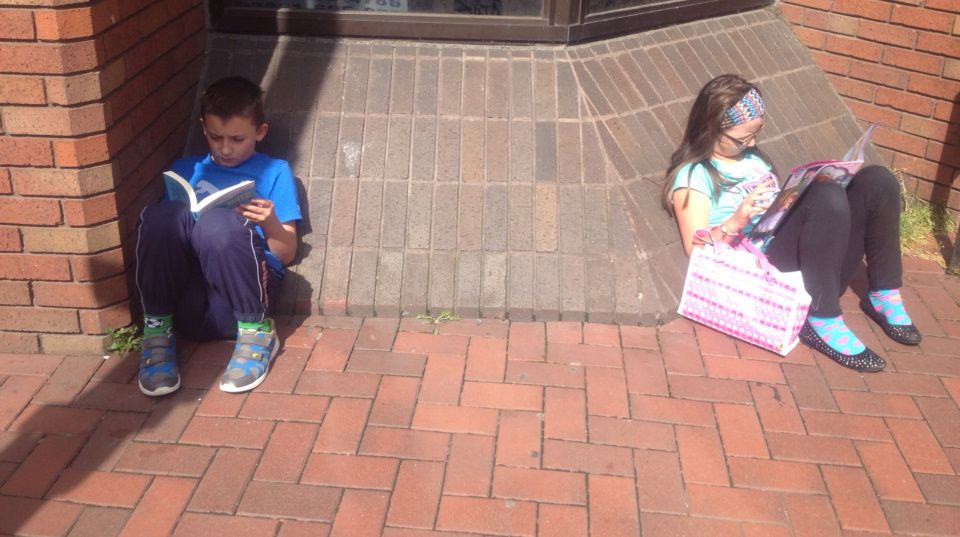 Home and then the bickering started, both having held in frustrations around the amount of people in town, the film etc. It did make me a bit sad – cinema tickets etc aren't cheap – but they both coped whilst we were out and I guess it was understandable.
Both seemed calmer once they'd got any frustrations out of their system and we ended the day with some more London 2012 monopoly. T was building his "empire" and adding stadiums and stands – the equivalent of houses and hotels on the usual game – by the time we decided we'd carry on tomorrow, so it could be a short, competitive and expensive finale.
I'm going to end tonight's post with the minions and one of D's favourite YouTube clips, this – when she's in the right frame of mind for it – will be played repeatedly. She loves it!
Nice and funny Trailer xD
I hope everyone's had a good day, comments/RTs/shares as ever welcomed, thanks for reading Jx 😘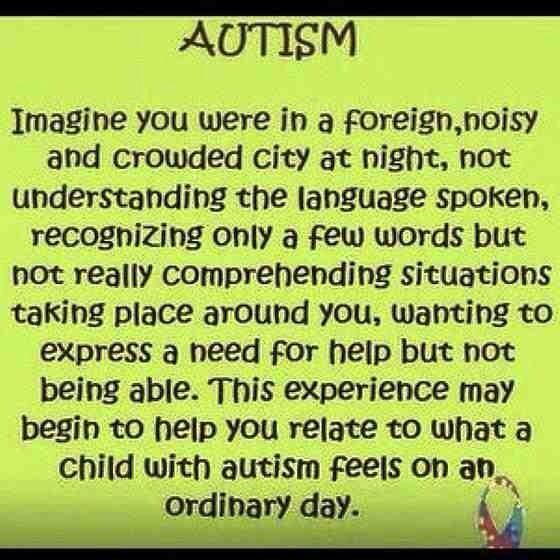 ---
---