I'm linking up slightly late with #Prose4T at http://www.vevivos.com this week, with something I wrote a while ago.
When I left school I had aspirations of a life in – where I perceived it was all happening – London. I didn't make it there to live but did to work on two seperate occasions in my career, once as a newly-wed and another when C was between 6-8years. The hours were long and I seemed to spend any hometime trying to catch up on family life, as well as being pregnant with T.
My life now isn't how I envisaged it when I left school after sixth form but I wouldn't change it!
I'm a one-off

I am Jeannette, a one-off, me.
Look at me, what do you see?

Always with a hint of purple,
In shoes, nails or bag.
Don't write me off as a frumpy old bag.

I've been a career woman, I've done "the commute",
Sitting there expressionless whilst all around me snore,
or pretending not to read over each others shoulders.
Trains in and out of London..yawn..bore.

How many hours did that take out of my life?
Giving it up to become a Mumma and wife.

Governor? Done that too.
Not what I thought, children didn't seem to be prime concern,
All local politics and numbers,
Anything unorthodox met with discern.

And now I'm a carer,
For not one autistic child but two.
Add in Hubbie, cats and piggies,
Like to do some writing too.

Pushing a buggy, about my little town.
Up and down to the shops, music blaring in my ears,
Bills to pay, "grown-up" worries, can't keep me down.

I was a teenager before mobile phones,
No hair straightening and fake tan for me,
Life was about music, cycling around, feeling free.

Now I'm settled, looking around at "my lot",
Would I swap any of my experiences?
No, not a jot!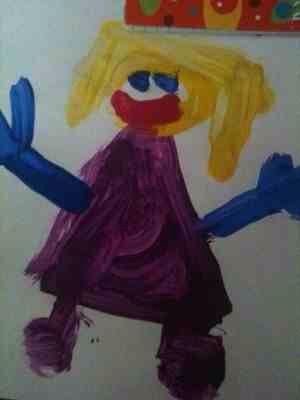 ---
---