There are many things I took for granted with my eldest (NT) son, the ability to just head off somewhere at a moments notice and have a snack/meal anywhere were just two of them.
Trips out nowadays with T and D involve a timetable, risk assessment and snacks/drinks in their containers/bottles that I know they will eat.
I blogged about my observations around T from an early age prior to his diagnosis in April this year here http://www.autismmumma.com/2012/02/14/should-i-be-worried/ and nothing has really changed from his diagnosis. He's still the sport-mad little pickle jar he's always been, albeit with a "label" of high functioning autism, a "label" without which he wouldn't be able to be part of a longer transition process to secondary school and (hopefully) support as he approaches the teenage years.
I have noticed that since his diagnosis he's more willing to talk about his feelings, what calms him and those issues that make him anxious/angry.
One thing that has always caused debate in our wider family is T's eating habits. He prefers to graze and eat small amounts often. He doesn't like hot or wet food and his staple is bovril with toast or bread.
I learnt a long time ago not to try and force him to eat those foods that he had an obvious sensory problem with, this did not stop family members (in his presence) moaning about what he ate and giving their opinions on what he should be eating. Football coaches would bang on about pasta/meat etc as examples of what he should be eating and yes, I know this would all be healthier but trying to force a child with high sensory issues to eat something he doesn't like and won't tolerate is wrong in my opinion.
There is only one meal that we can all eat as a family (normally I'm making three seperate meals) and that is a fish and chip shop meal. T will have the much-cooled down chips and some batter…it's a start.
Yesterday, we went to town (not a brilliant trip, it was too busy for both and they made their feelings clear via protests and attempted bolts). We stopped for lunch in Burger King and normally T will have the (cooled down) chips, followed by his packed lunch. Yesterday, he not only ate the chips but also the chicken nuggets. And enjoyed them. Something that I wouldn't think twice about prior to understanding more about autism and sensory issues, something that I'm very proud of him for.
Linking up with #SSAmazingAchievements hosted by @EthansEscapades here http://bit.ly/1cA7rH3 and #MagicMoments at http://www.oliversmadhouse.co.uk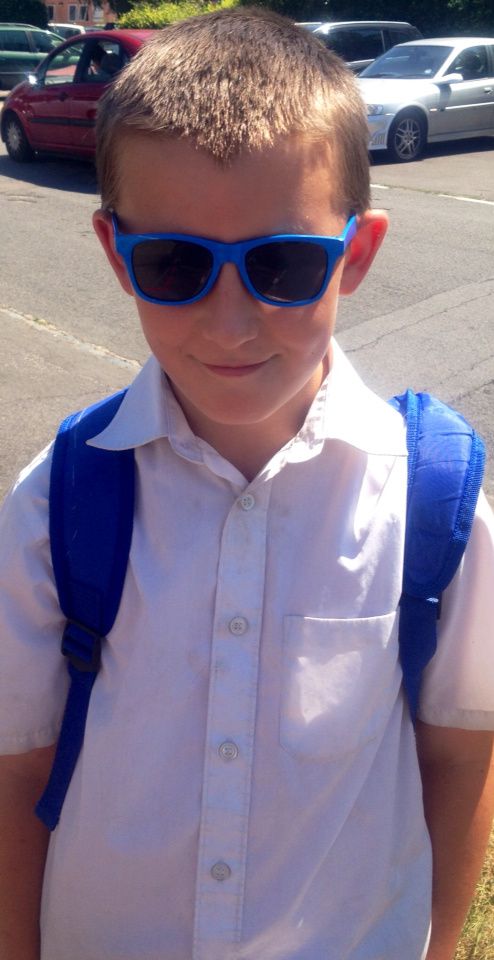 ---
---