It's been a good day – not without its moments – but overall, good.
We decided that, after the dreaded food shopping, we'd go and try out D's new kite. A butterfly one, very appropriately. T has a bat one as there's not a great deal of choice for boys, it seems to be Thomas train kites or bats.
Here's D as we entered the park, she doesn't like to travel light, Bunny and Cracker the unicorn came with her for security today: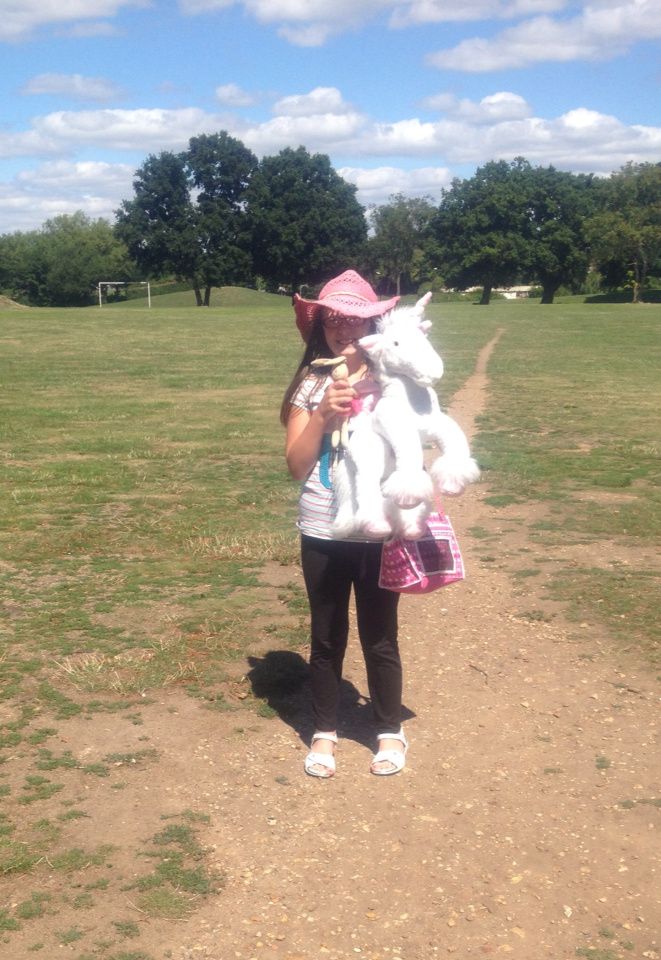 As here's some kite-flying. The wind was variable and mostly D preferred to run in the space immediately around her buggy and me so we were regularly dive-bombed when the wind dipped and the kite came down. All good fun though!
It was ideal surroundings for D, the park wasn't busy and it wasn't too warm either, just right.
After she'd worn herself out, we went to choose some reading books at the library, which was busy. Too busy for D to feel comfortable so she did some drawing.
Her drawings are always very detailed and positive. It's very rare that she draws a sad face, "this is a mermaid calling for her true love, who is on a ship" according to D. It's lovely.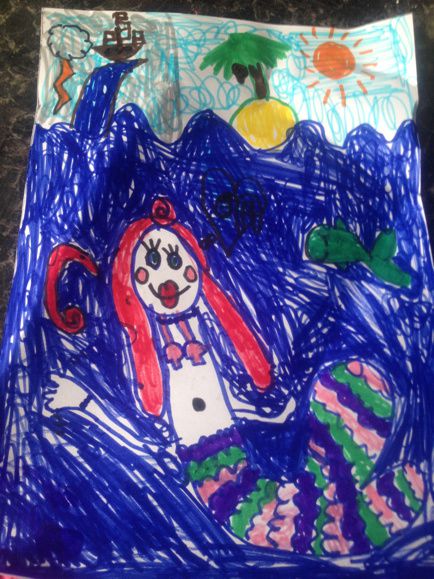 Back home for more drawing and seeing Hubbie and a tired T, he had been with his football team mates and a bit weary.
A #countrykids type day and I hope everyone's had a good Sunday, comments/RTs/shares as ever welcomed, thanks for reading Jx 😘
---
---