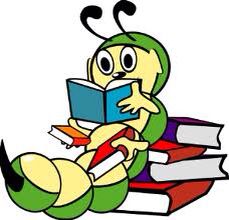 Our trips out this summer holiday have invariably included a visit to a bookshop and a purchase for T and D. We probably have enough books to open our own little library but I'm so pleased that my children enjoy reading as much as I do, a book can excite/calm/enthral all within a few pages.
Here's T's thoughts on one of our recent purchases:
BiG NATE GENIUS MODE

Author Lincoln Pierce (pronounced purse)
9+ age limit
Published in March 2013

Big Nate Genius Mode is similar to Big Nate Here Goes Nothing, but with different comics. There is also a chapter book series. It is the newest Big Nate book, being released this year around March. Nate thinks Studying is a waste of time – time that could be better spent drawing comics! But is Nate's idea really genius? Or will he hit the books before Mrs Godfrey hits the roof? There is bonus Big Nate material in the back! Nate's best pals, Teddy and Francis, join Nate in a series of clever, hilarious comic pages. Nate's arch enemy Gina annoys him, Artur, the gentle exchange student and loads more characters in 211 pages of non stop laughing! 😀

The Chapter Books:
They are similar to Diary of a Wimpy Kid, but better and with more funny cartoons.

Other books
Chapter books
Big Nate…. In a Class by himself
Big Nate…. Strikes Again
Big Nate…. On a Roll
Big Nate…. Goes for Broke
Big Nate…. Flips Out

Comics
Big Nate…. From the Top
Big Nate…. Out Loud
Big Nate…. Makes the Grade
Big Nate…. And Friends
Big Nate…. Game On!
Big Nate…. Genius Mode
Big Nate…. Here Goes Nothing
Big Nate…. What could possibly go Wrong?

Activity books
Big Nate…. Boredom Buster
Big Nate…. Fun Blaster
Big Nate…. Doodlepalooza
Next book: Big Nate…. In the Zone (chapter book)

Lincoln Pierce
Lincoln Pierce is a cartoonist and writer and author of the New York Times best selling series Big Nate, now published in 25 countries. He is also creator of the comic series Big Nate, which appears in more than 250 US newspapers! Lincoln loves Comics, ice hockey and Cheez Doodles, just like Nate! Lincoln lives with his wife and two children in Portland, Maine, USA.
T really enjoys reading and then writing about the books. I think he's got 9 Big Nate books so far, judging by that list, we'll have a few more bookshop visits to come!
---
---