It's nearly back-to-school time in the Bluecrisps household and once the uniforms, the shoes, PE kit and pencil cases have been sorted out, it's time to think about lunchboxes and keeping them varied and healthy, despite my children's sensory issues.
Crisps do play quite a part in our household, the clue is in our previous wordpress blog name – Bluecrisps – that being the name D used to call her favourite crisps and so we were over-the-moon when Walkers asked us if we'd like to try Mighty Lights – http://www.walkersmightylights.co.uk/ – "the lighter crisp with a mighty bite".
New Walkers Mighty Lights are a tasty and fun snack, perfect for lunchboxes and an ideal way to boost kids wholegrain. Cheese and Onion; Lightly Salted, Roast Chicken
D was overjoyed when the postman delivered our box and yes, blue crisps featured in the flavours sent:
Lightly Salted, Roast Chicken and *yay* Cheese and Onion.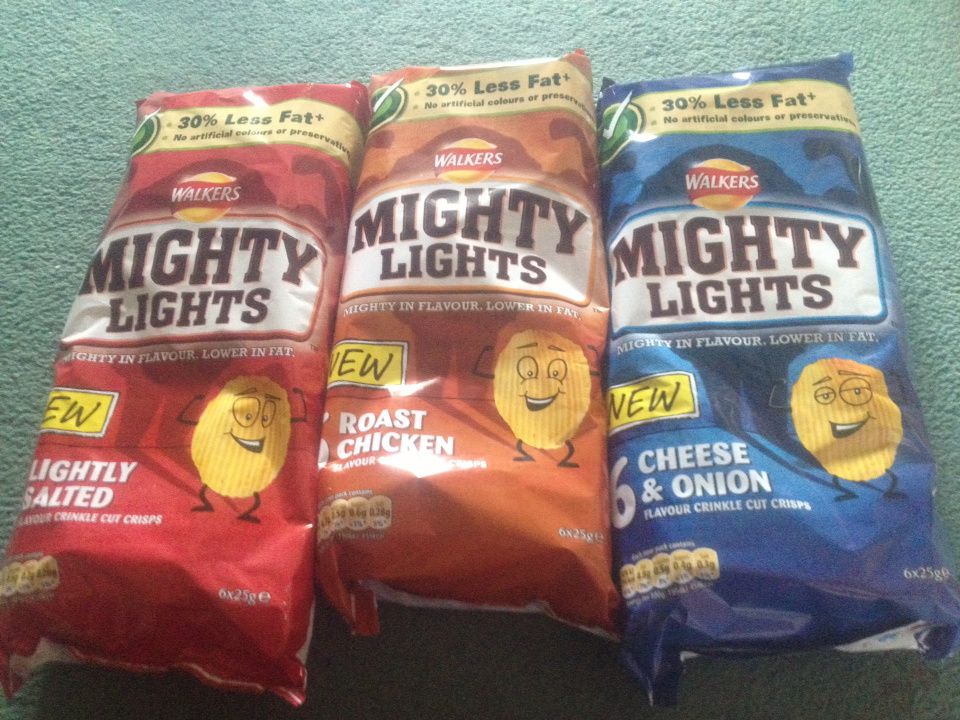 This is how lunches are for T and D, irrespective of whether at school or at home: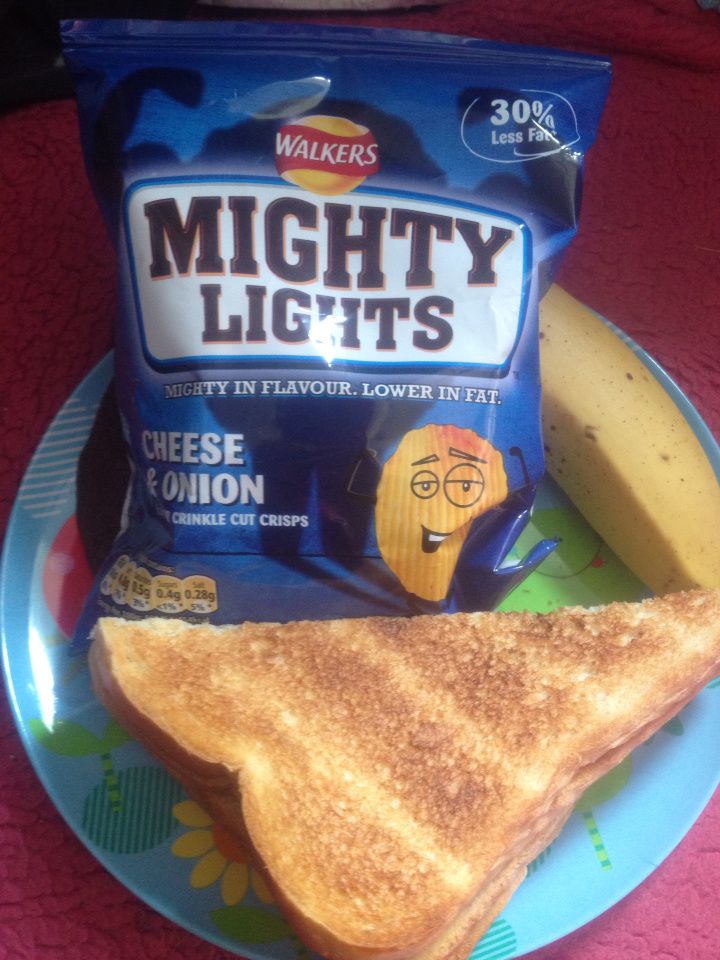 A sandwich/toast, a piece of fruit/fromage frais tube, a sweet treat and a packet of crisps. The flavour of the crisps or sweet treat may vary, but the basic ingredients are the same.
I was pleased to notice that Mighty Lights have:
30% less fat
Are a source of fibre
Suitable for vegetarians
Made from real potatoes
and all without containing MSG or artificial colours or preservatives.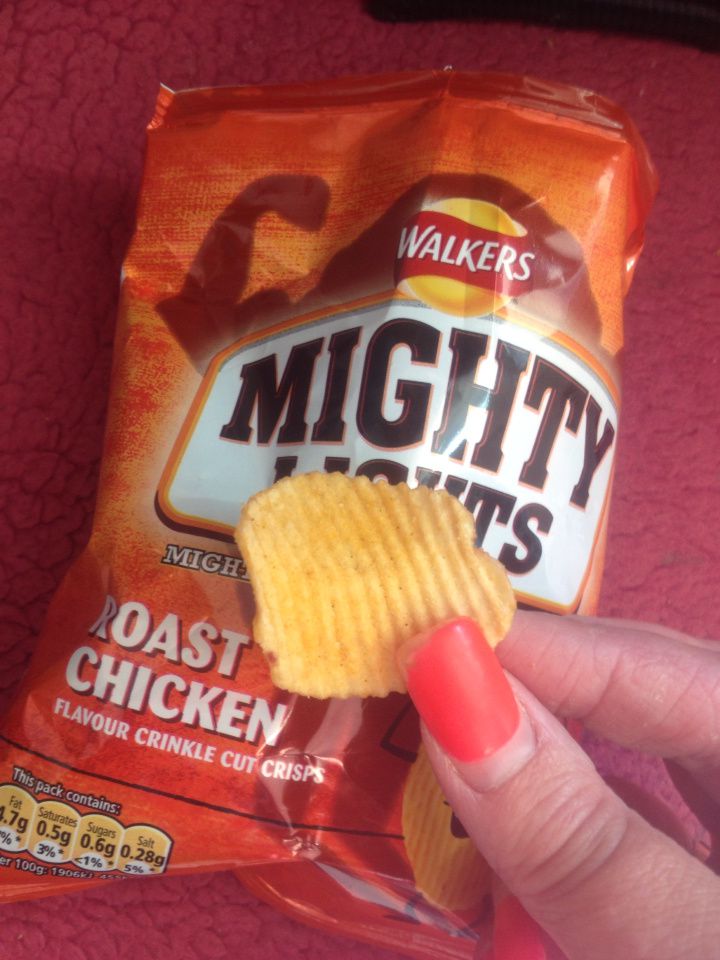 So, what did we think of them?
T liked the Lightly Salted flavour best. He said "they had a nice taste" and "liked the crunch".
Hubbie and I both preferred the Roast Chicken packets, in fact there may be a martial disagreement over the last one (I'll win by the way mwahahaha). They have a resounding crrunch to them and it's good to know that they're low in fat, without any artificial whatnots.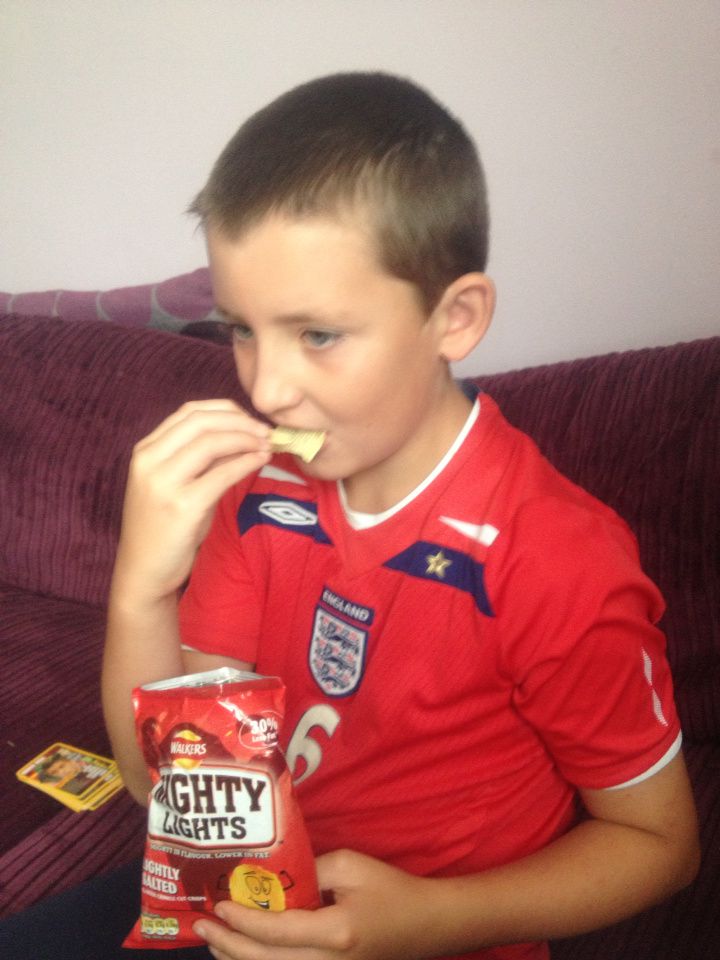 And for D? It's definitely the cheese and onion flavour. She got a little camera-shy but said they were "tasty".
In fact if we had to sum up Mighty Lights in one word, it would be this one: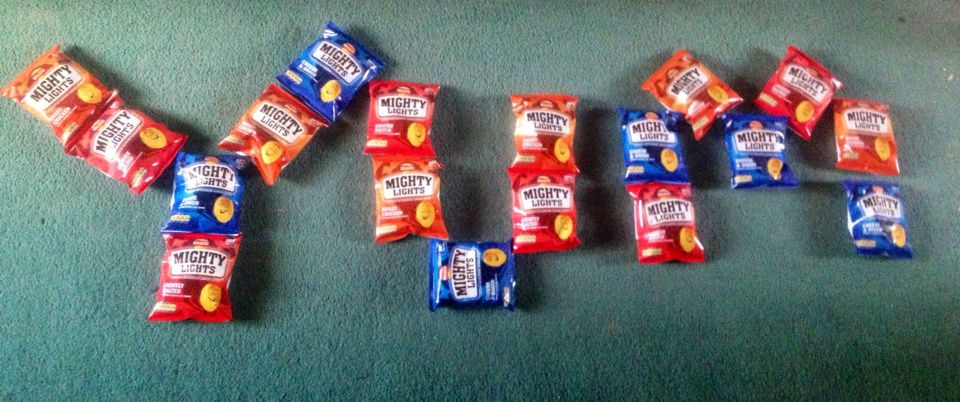 We'll definitely be looking out for Mighty Lights in our local supermarket and I'd love to see a salt and vinegar/black pepper flavour being added too.
Disclaimer: we were sent 3 x multi-packs for the purpose of this review, plus a monetary compensation. Our thoughts and words are our own. Thanks very much to Walkers!
---
---