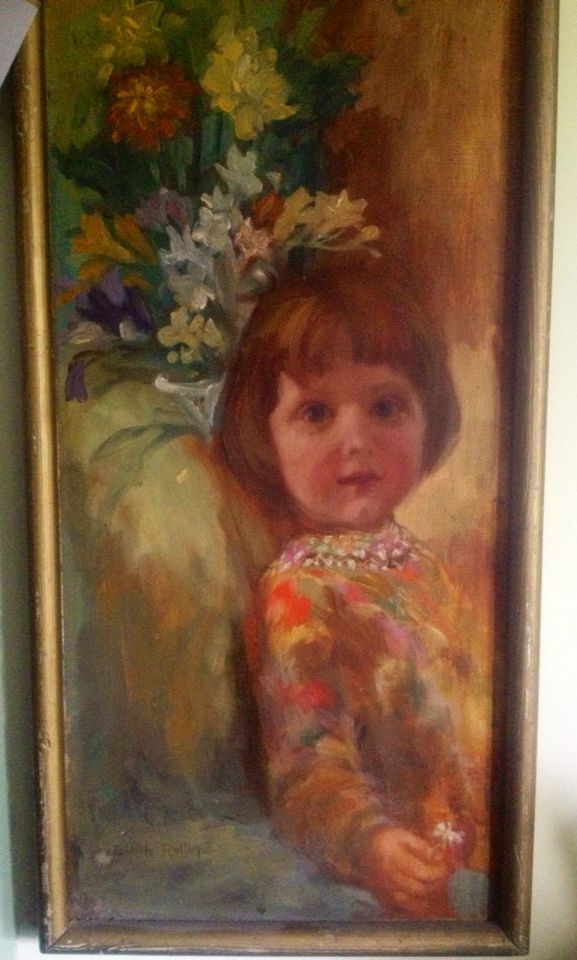 This is a picture of a portrait that hangs in my hall.
I'm so used to it being there that I don't often really look at it…until recently.
The portrait is of me, painted by my paternal grandmother. She was an artist in the 60's/70's and had exhibitions in London, New York etc. All sorts of newspaper clippings and papers came to light after her death which were quite interesting.
She had five grandchildren and one great-grandchild when she died but I was the only one that she painted, guess it was because I was the eldest and she was getting older at the time.
In these days of images on phones/computers etc, it's nice to have something where the texture and brush strokes can be felt.
I don't remember her doing the painting, I think the initial pose must have happened quite quickly as I seem to be leaning against a vase.
What I do like – and I think is really lovely – is that there is a reference to D in it.
Linking up with #WhatsTheStory at http://www.podcastdove.com/2013/08/12/whatsthestory12thaugust2013/
---
---