Maybe this is my body's way of saying "you're craving that me-time? How about taking it now, before everyone's awake?"
I'm sitting in my back garden with a (no doubt, the first of many) cup(s) of coffee, watching the clouds swirl and change in the early dawn.
A bee has just flown by me, just the one, I wonder where he slept, where the butterflies are?
One of my cats is prowling, resembling a jaguar, her back haunches strong with muscles that can take her from trot to gallop in a matter of seconds. It's too early for birds to glare at so she stops and has a wash.
Too early to be up really, but it's quiet. The garden which will be full of the sound of splashing is silent, silence occasionally broken by the sound of Bitsey's bell.
The wind gently disturbs the plants and they stand resembling little guardsmen, their shoots turning and growing towards the sun that will soon be visible.
Inside the house, everyone else is sleeping. Snores varying from gentle to full-blown warthog. D is normally telepathic as to when I'm up early, this morning she's sleeping, allowing me that first coffee.
The sky is getting ever brighter, a new day is definitely here, let's hope it's a good one.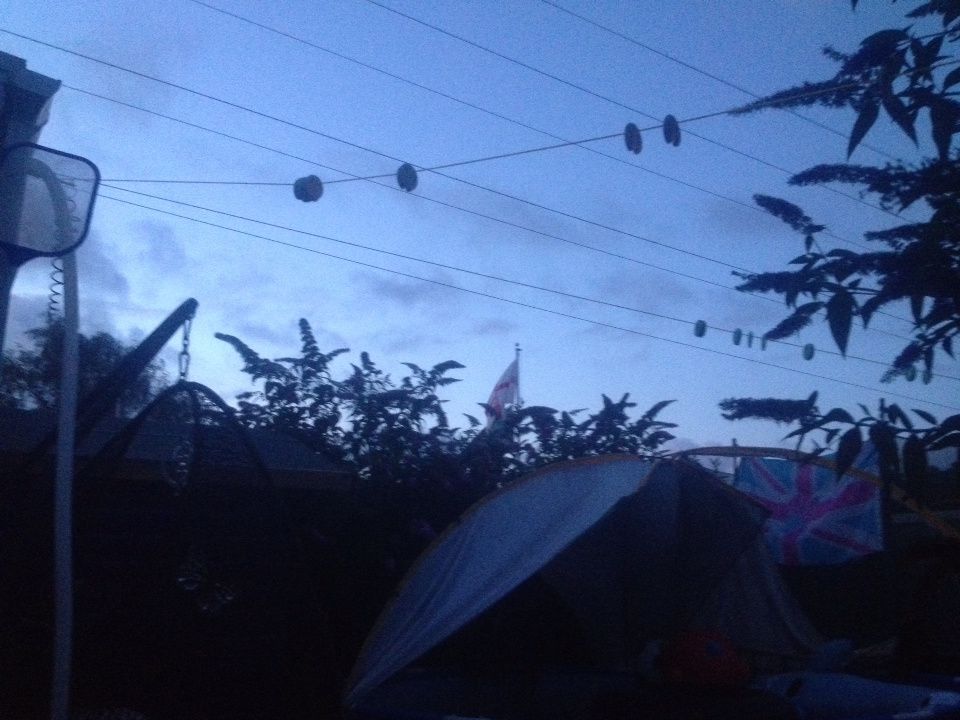 ---
---