One of the issues my autistic children have is recognising emotions and talking about their feelings, we've been trying to help that along with a new Freddo product from Cadburys.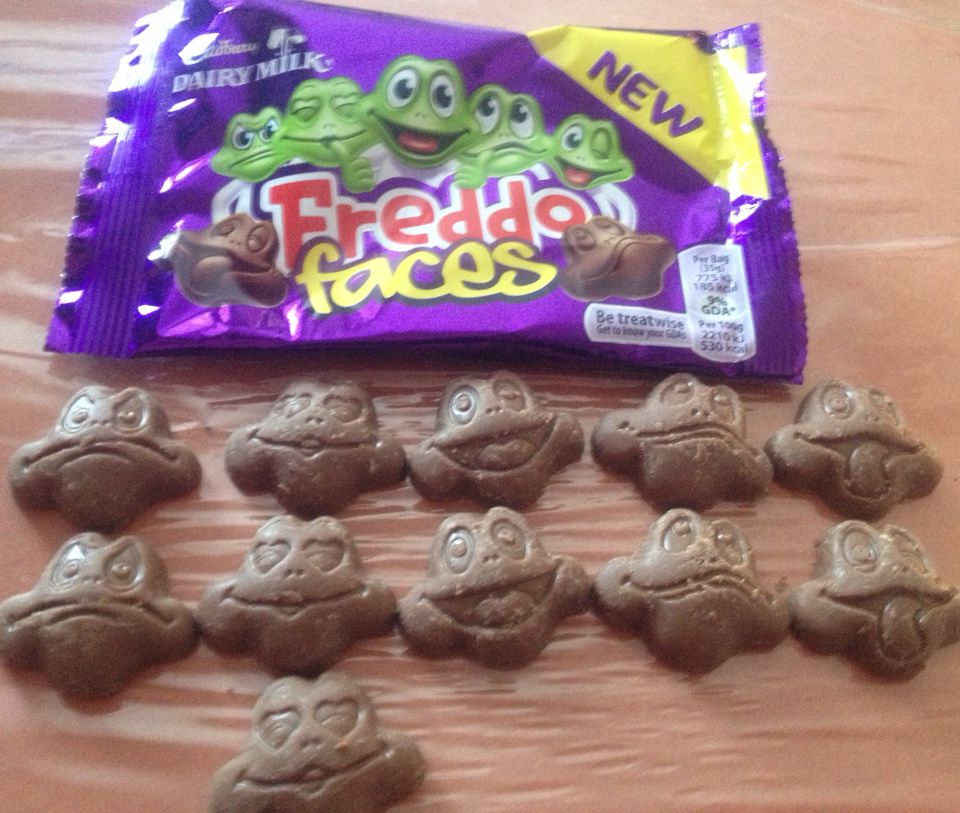 The Freddo packs contain an average of 11 faces, each showing one of the following expressions:
Angry
Love
Happy
Thoughtful/Thinking
And
Cheeky.
We've each had a packet (59p approx) and taken it in turns (another good exercise for autistic children) to pick out a face and say something about the emotion on the face:
A typical reply from D has been:
"I love Bunny"
And from T:
"I like thinking about football".
Once they've answered, they're free to nibble the Freddo face, nom nom!
It's got them thinking about their emotions and turn-taking, with a chocolate bonus. Can't be bad!
We weren't sent any free packs, nor have I been asked to promote them but wanted to share the game we've played.
---
---