As regular readers of my blogs will know, I'm trying to find ways for T and D to utilise their active brains this school holiday. Whether it's by setting them school-like work or encouraging learning through play, it's something that they both need and seem more regulated afterwards.
I'm also seeking ways to get them away from the apps and online games that would take up a lot of their time, anything that encourages participation and an element of team work/turn taking is also good.
The lovely people at Bananagrams – http://www.bananagrams.com – very kindly sent us a couple of their games to try and we've since added to our "fruit salad" by purchasing some more.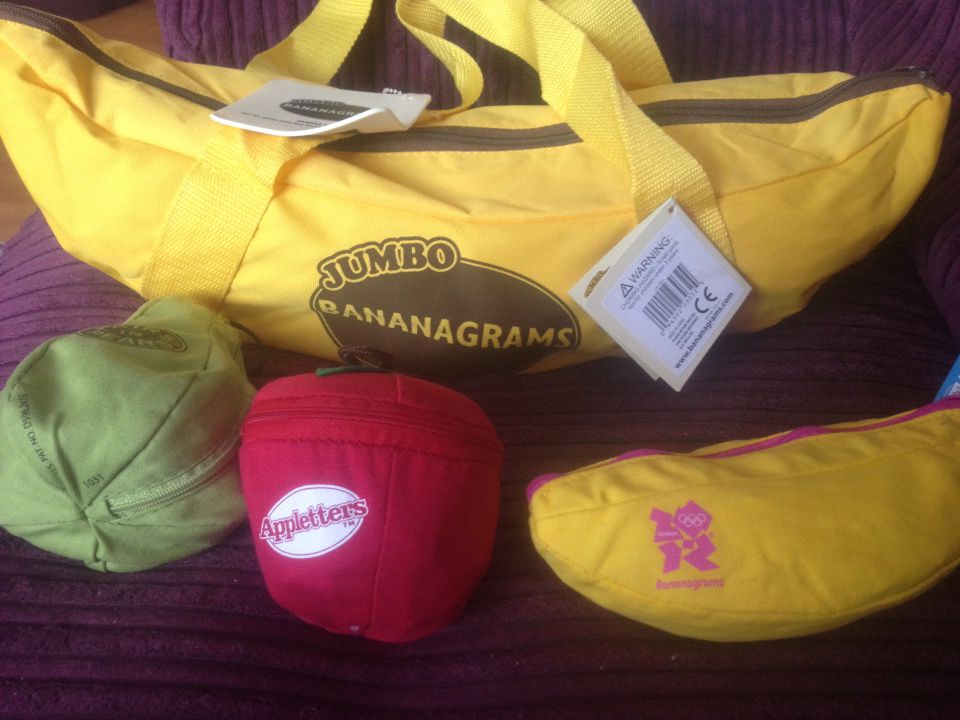 We were sent Jumbo Bananagrams to test out and I instantly liked these. You'll see from the picture below the difference in size compared to regular Bananagrams: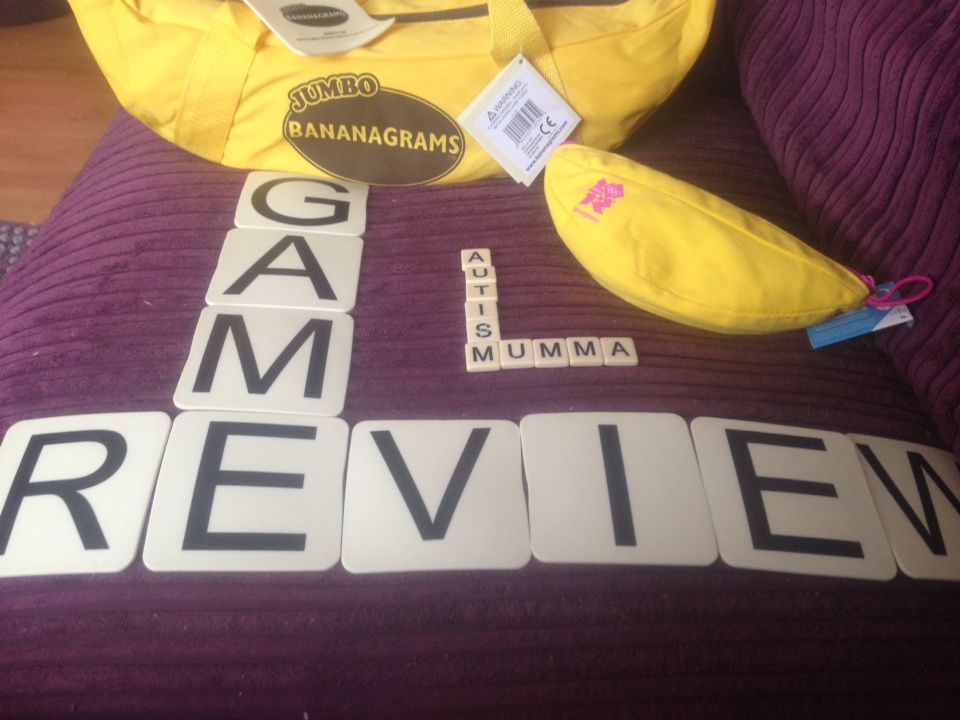 The Jumbo Bananagrams come in a very funky banana-shaped case for storage/travelling and I particularly liked them for the following reasons:
The jumbo-sized tiles are very rubber-like and flexible, this means that if a tile is thrown or dropped, there's no noise.
The tiles are also wipe-clean and perfect for cleaning after playing outdoors/wiping away dribble.
The larger tile size means that they are less likely to be spirited away by D, she does like to carry small things around in her bags, we've lost many games pieces this way.
So, how did we find them to play with?
The answer is we really enjoyed it. T loves word games, the longer words the better and he quickly exchanged with it. D made some three letter words – zoo and rio – which I joined together for her in a grid but I was very pleased she gave them a try.
T loved the rules of the game and the fact you have to say words like "Dump", this definitely appalled to his ten-year old sense of humour!
An ideal game to play outside and, for example, camping, but you do need quite a bit of space.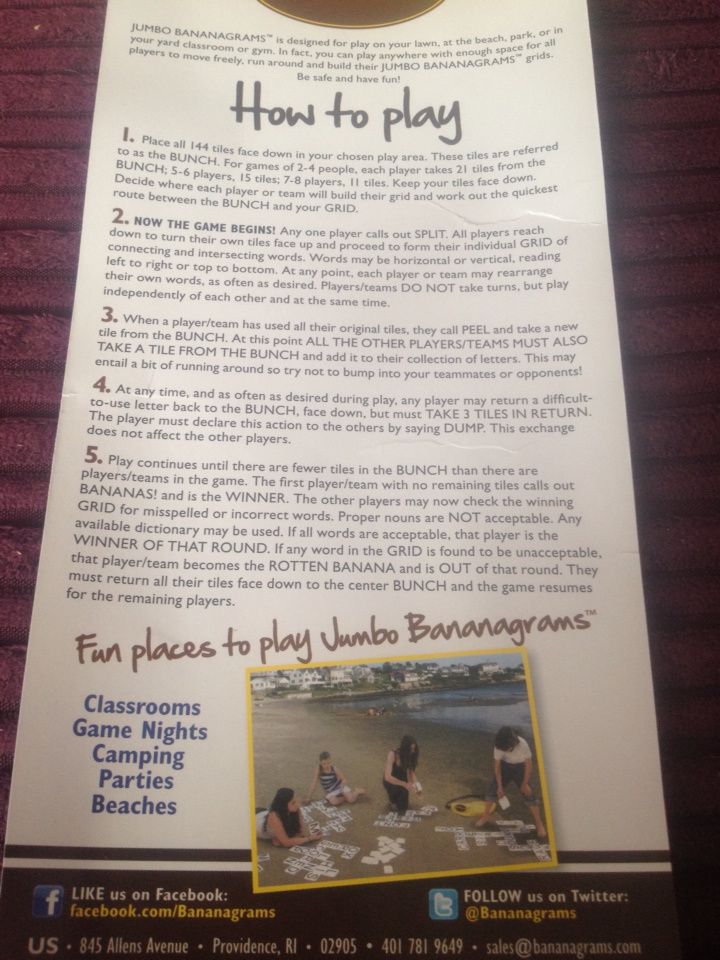 The next game we tried out was Pairs in Pears, and D found this too hard, so it was just T and I. She did like all the patterns on the tiles though – those small things again!!
Here's the rules of the game we tried, one of the educational exercises:
This game took a bit longer and T found it harder to make the sequences as opposed to just making lots of words, he enjoyed it though and it was definitely a new way of thinking/playing.
We haven't played the Appleletters yet, but as there are a few medical appointments coming up, which will inevitably involve a waiting room location, we'll be taking those with us to pass the time.
We'd definitely recommend the Jumbo Bananagrams for the reasons above, children will first engage with the carry bag and then with the bigger visual tiles.
We like the portability of the games and especially the carry cases. D thinks there should be a strawberry-themed game next.
Disclaimer: we received a Jumbo Bananagrams game and a Pairs in Pears game from Bananagrams. I purchased the London 2012 Bananagrams and Appleletters myself. My words and views are my own.
---
---