Today was an outside day…until we got rained off!
Hubbie very kindly (tee hee) started the gardening off for us by digging up some grass and D and I carried it on after the menfolk had left for football.
This was halfway through: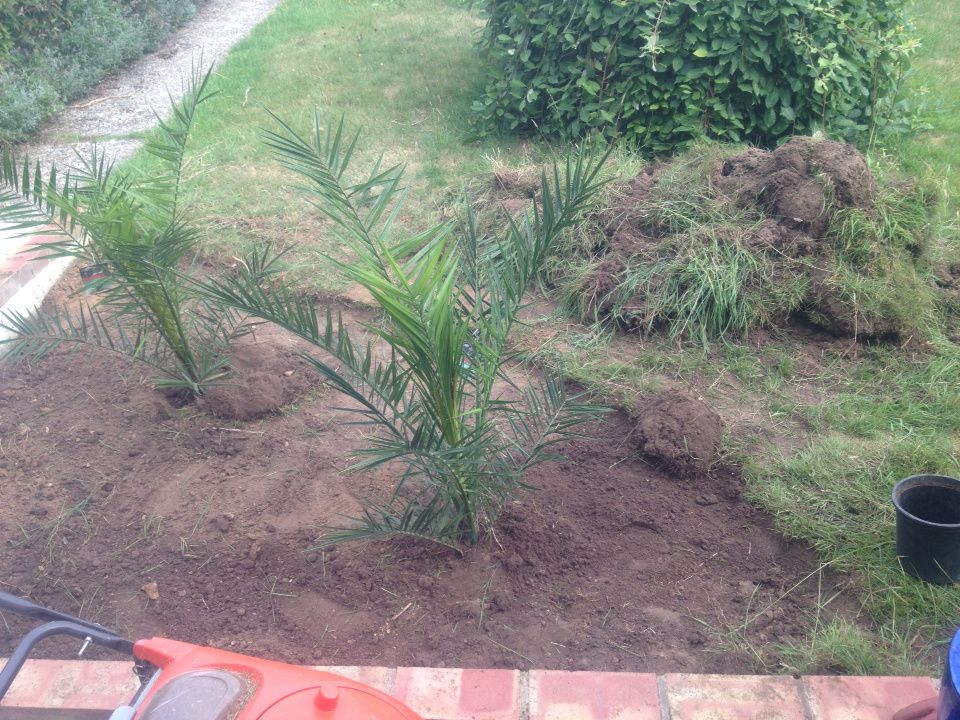 Preparing to plant our spiky ferns, they're now in and the turf mountain cleared.
I had help from D until we dug up a bone! Any assistance immediately ceased and she was absolutely fascinated by it – "was it a dinosaur bone?" (very unlikely), "what animal was it from?" (probably from a roast dinner decades ago before we moved in) and "was the animal dead?" (most definitely).
So, I ended up with this little helper instead, whilst D painted the bone that was fascinating her so much, after we'd washed it, of course.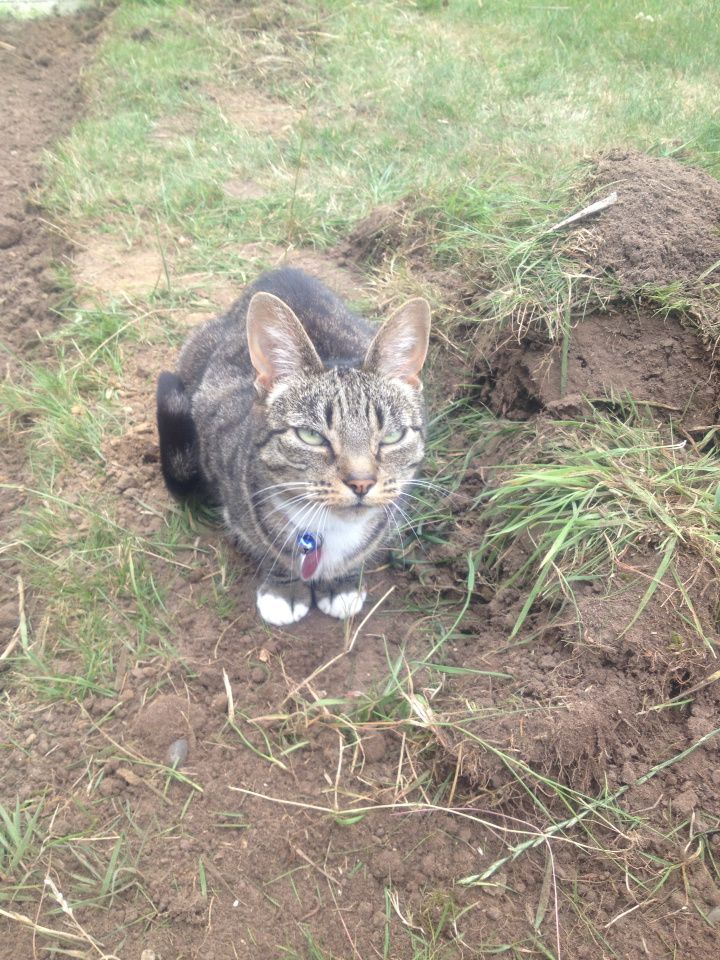 Bone duly painted, D became a foreman, overseeing gardening and reading (she's a multi-tasker).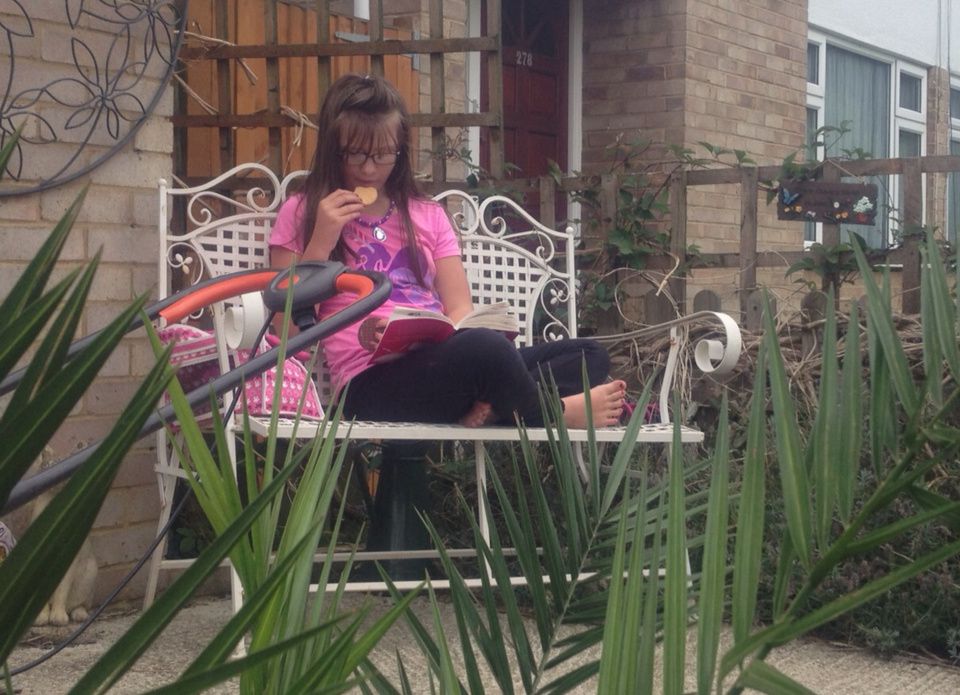 Here's the bone, looking a lot prettier than when it was dug up. D is determined that she'll be taking it into her new class to show them all.
Her enthusiasm reminds me of the classmate of hers we saw during the week, they'd been to France on a camping holiday but the most memorable thing for D's classmate was the gates at Eurostar and how they operated!
T's had a good day, watching TWO local footballs with Hubbie and kicking a ball around too. He's been looking forward to the start of the Premier League and all the statistics and match reports that will involve.
So, a productive day for us and of course, a bone find (!), I hope everyone's had a good day, comments/RTs/shares as ever welcomed, thanks for reading Jx 😘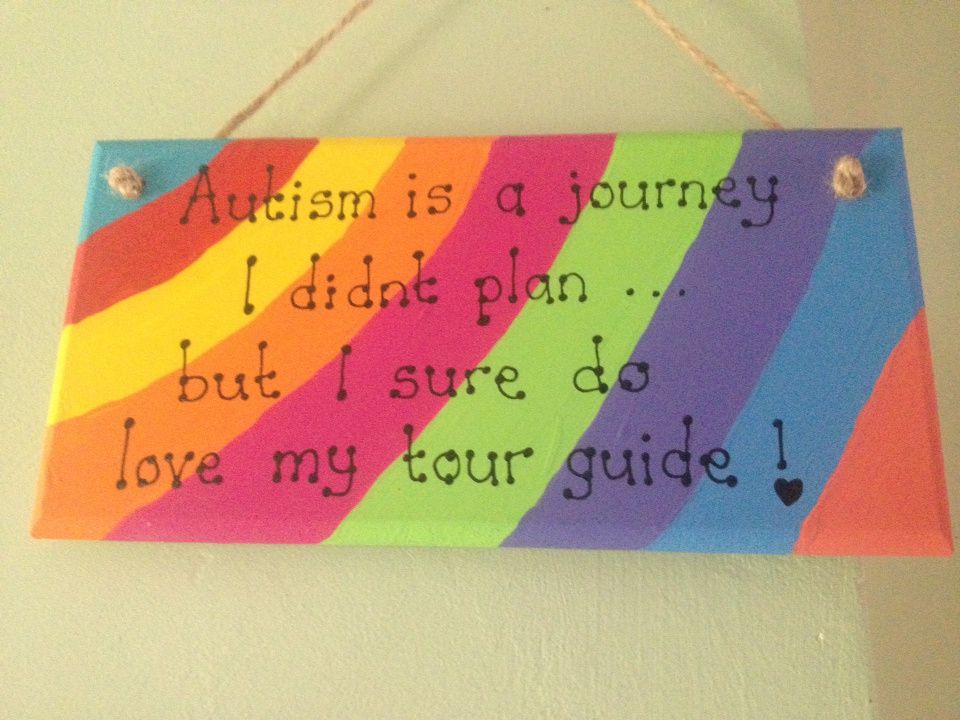 ---
---