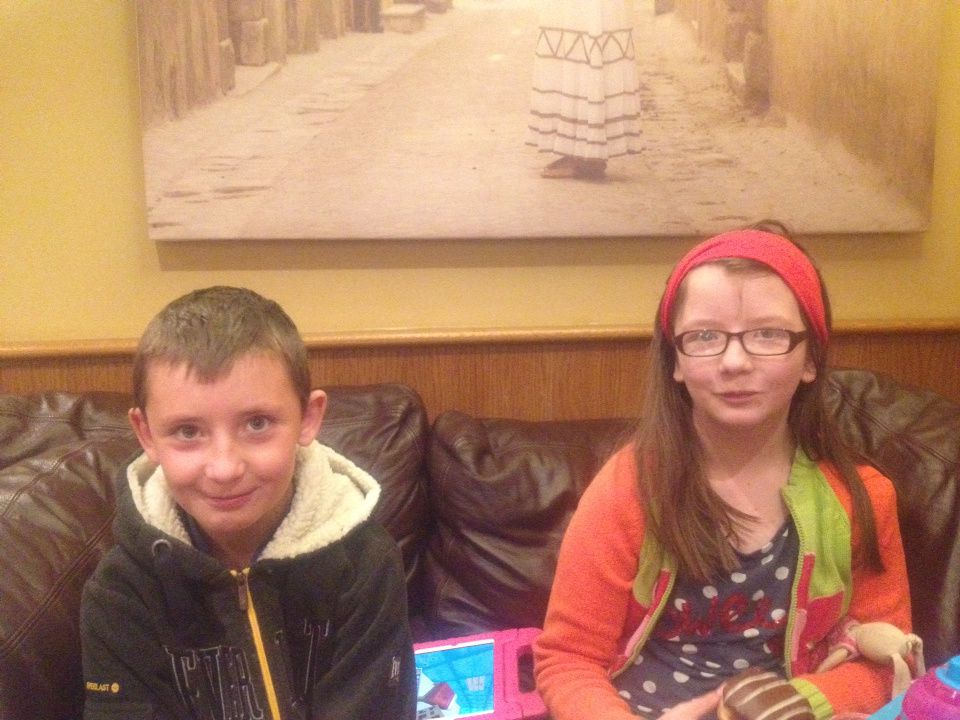 Today's blogging prompt is "What Made You Start A Blog?" and my answer could be summed up with just the picture above, my children. My children who have autism, although you couldn't tell it from the picture above.
I started my autism blog in January 2012, it was therapeutic for me, an opportunity to write down previous experiences and thoughts in the hope that other readers might find it useful and primarily to raise awareness that autism is an invisible disability. Unlike the other senses, it is not apparent at first sight, unless there is a meltdown or similar occurring and then people's first instinct is to blame "bad parenting".
I'm always really pleased if someone identifies with something I've written about, it makes me feel like I'm doing something right. There are so many times when I feel I'm getting it wrong.
Occasionally there are people who don't agree with why I'm blogging and they say so, occasionally there are SN parents who criticise and say "you're not the only parent of an autistic child" and then add in a swear word as if to say "shut up" but I know why I'm blogging and if it helps just one person having newly found the blog then it's job done.
I'm always looking for opportunities to raise awareness and decided to apply to join a blogging parenting community started up by a weekly magazine, they replied (it's below) and suggested that I should start a new blog, with different content.
I was really quite shocked to receive that, a sort of "let's-brush-it-under-the-carpet, your children don't matter attitude". I'm a mum and I'm parenting children, the fact that they have autism shouldn't prevent my blog as it stands from being included, should it?
We like the potential for your blog and the topic of parenting autistic children, but I just wanted to make it clear that blogging for our community would involve starting a brand new blog with unique content, i.e. it would need to be different in content to your existing blog.

If this is something that you would be interested in then we would like you to send in an example post (including images) of approx 500 words to show us the style and content of your writing for your new blog. If you could also send ideas of other specific posts that you would blog about (a brief sentence on each is fine) so that we can get a feel of how your blog would be, that would be great.
That's how I've read their reply anyway.
The excerpt below is from a post I wrote last October, it says it all.
There they are, my brown-haired, blue-eyed children who just happen to also have autism.

I blog for them and the ever-increasing numbers of children and adults who are diagnosed on the autistic spectrum every day.

I could choose not to – and sometimes I really don't feel like it – but I do.

Disability hate crime is ever increasing on those with physical and mental disabilities. How can those people who bully and intimidate understand something they are not aware of?

The answer is for more autism awareness and acceptance, that is why I blog.
---
---